The Women in Christ's Life: Martha ... Mary's Sister
Kris Swiatocho, The Singles Network Ministries
Wednesday, June 14, 2006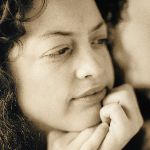 I no longer call you servants, because a servant does not know his master's business. Instead, I have called you friends, for everything that I learned from my Father I have made known to you.
— John 15:15
5. Jesus has compassion for us.
In Jesus' response to Martha's request to have Mary help her, he says her name twice. It is like when we council or talk to a friend and we are trying to calm them down. We may first say their name to get their attention and then again to have them listen to what we are saying. Jesus loved Martha as he loves us. Sometimes he says "Kris, Kris, you are missing what I want to tell you. Kris, Kris, you are not getting it. Kris, Kris, I want so much more for you than you would ever know." I know Jesus loves me and has compassion for me where I am as I work toward being like Him.
The LORD is gracious and compassionate, slow to anger and rich in love.
— Psalm 145:8
6. It's important to give what we have away.
Martha and her sister opened up their home to Jesus and His disciples. It's important to remember that all we have belongs to God. God allows us to use it. That when we tithe we are not giving 10 percent, but getting to keep 90 percent. Martha was willing to give what she had away. Are there those in your life whom God has asked you to help, to feed, to shelter, to love but because of pride you won't do it? As we give, God will bless us in more ways than we could ever count.
The best of all the firstfruits and of all your special gifts will belong to the priests. You are to give them the first portion of your ground meal so that a blessing may rest on your household.
— Ezekiel 44:30
7. Jesus loves and cares for women.
At the time of Christ, women had no authority or power. But Jesus not only ate with them and was in their home, but also encouraged them to sit at His feet to learn. This proves of his provision for women. He not only acknowledges our value, but encourages us to learn so that we would grow in our relationship with him. Thank you, Martha, for stepping out and being an example to all women.
As Jesus and his disciples were on their way, he came to a village where a woman named Martha opened her home to him. She had a sister called Mary, who sat at the Lord's feet listening to what he said. But Martha was distracted by all the preparations that had to be made. She came to him and asked, "Lord, don't you care that my sister has left me to do the work by myself? Tell her to help me!" "Martha, Martha," the Lord answered, "you are worried and upset about many things, but only one thing is needed. Mary has chosen what is better, and it will not be taken away from her."
— Luke 10:38-42
As God sows the Word in our hearts, it cannot be taken from us. We will need to know God's Word so as life comes, we will be ready to speak God's Word over it. We need the time before God to hear him, experience him and learn from him. I know there are many important things on your list that need to be done each day. Believe me, my list never seems to get completely finished.
Recently I heard speaker and author Beth Moore say, "that even after we are gone God will continue working on our list. He wants us before him at his feet first. Even if by doing this some of our list doesn't get done ... that is OK. He can get it done. He's God." Trust God today to get your list done with the right priorities and the right attitude. Oh, and remember to sit at His feet.

Click here to read the first article in this series.

---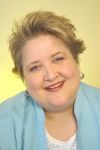 Kris Swiatocho is the President and Director of TheSinglesNetwork.org Ministries. Kris has served in single adult ministry in various capacities for the last 20 years. She is currently working on her second book, "Jesus ... Single Like Me," and her first book, "31 Day Experiment: Singles and Relationships" (Harvest House Publishers), was co-authored with Dick Purnell of Single Life Resources.
Have something to say about this article? Leave your comment via Facebook below!
advertise with us
Example: "Gen 1:1" "John 3" "Moses" "trust"
Advanced Search
Listen to Your Favorite Pastors