The Women in Christ's Life: Mary ... Sister of Martha
Kris Swiatocho, The Singles Network Ministries
Thursday, January 11, 2007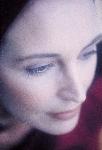 My mother is only one example of a woman who has impacted my life as a result of her relationship with Christ. Throughout this series, I want to share with you about some of the other women who have impacted my life solely because of their relationship with Jesus. I believe as I share that you, too, will connect with them and discover for yourself how God has always had a plan for you, is working it out in your life and will never leave you.

Mary ... Sister of Martha
Six days before the Passover, Jesus arrived at Bethany, where Lazarus lived, whom Jesus had raised from the dead. Here a dinner was given in Jesus' honor. Martha served, while Lazarus was among those reclining at the table with him. Then Mary took about a pint of pure nard, an expensive perfume; she poured it on Jesus' feet and wiped his feet with her hair. And the house was filled with the fragrance of the perfume.

But one of his disciples, Judas Iscariot, who was later to betray him, objected, "Why wasn't this perfume sold and the money given to the poor? It was worth a year's wages," He did not say this because he cared about the poor but because he was a thief; as keeper of the money bag, he used to help himself to what was put into it.

"Leave her alone," Jesus replied. " It was intended that she should save this perfume for the day of my burial. You will always have the poor among you, but you will not always have me."

— John 12:1-8
"Leave her alone," Jesus replied. What had this woman done? How could she have taken this very expensive perfume and just poured it on Jesus? Look at all the controversy over his life. Who is he to deserve such a royal treatment? What could he have possibly done for Mary for her to spend this much money on Him?
Mary, sister of Martha is one of my favorite women in the Bible. She loved Jesus so much as He loves her. She loved him by showing it. Do you remember Mary? She's the woman who sat a Jesus' feet to hear Him teach while her sister Martha complained about doing all the work. She is also the sister of Lazarus, one of Jesus' best friends of whom He loved. Jesus raised Lazarus from the dead but of course after he had been dead for four days. Mary and Martha both would have to learn patience from Jesus. Through the raising of Lazarus they would have to learn about God's timing and purpose.
For some reason in my mind, I picture Mary as being younger than Martha. Maybe it's because Martha is work focused, like a mother hen. I picture a young, single, woman perhaps acting independent of her siblings, which sometimes got her in trouble. I picture a woman who built friends easily. A woman who wasn't afraid to take the next step. A woman who was ready to challenge anyone for her Savior.
Years ago when I first read about Mary and her sister Martha, I was always accused of being a "Martha". It would never fail. Every small group that studied the story of the lives of these women would inevitably ask the question, "So which one are you Kris? No, let us tell you … you're a Martha." Ha ha!
Argggh, why wasn't I ever told I was a Mary? I want to be Mary, the good sister, the right sister, and the smart sister. Mary made all the right decisions, didn't she? Yes, for the most part Mary did make some good decisions but her choices were based on her relationship with God. Mary didn't just pop out of her mother's womb and figure all of life out. I believe as she grew in age and knowledge, she also grew in faith. Faith that would be tested. Faith that would put her in situations that could harm her. The reason no one ever called me "Mary" was because I wasn't there yet.

Now, if you remember from reading my article on her sister Martha, I think our best choice is to be a mixture of both sisters. There is a time we need to work and get things done and there is a time to kneel at the Christ's feet and just listen. Mary had learned the right choice first, before her sister did.
Have something to say about this article? Leave your comment via Facebook below!
advertise with us
Example: "Gen 1:1" "John 3" "Moses" "trust"
Advanced Search
Listen to Your Favorite Pastors