The Women in Christ's Life: Mary ... Sister of Martha
Kris Swiatocho, The Singles Network Ministries
Thursday, January 11, 2007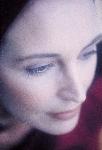 What I Have Learned From Mary, Sister of Martha:
1. Faith can be tested by God.
Mary's faith would be tested when her brother Lazarus had died. Word was sent to tell Jesus' that Lazarus was dying. Jesus chose not to go right away to heal him but instead wanted God to be glorified by raising Lazarus from the dead. When four days had passed, Jesus arrived at Bethany. Martha went out to meet him and said, "Lord, if you had been here, my brother would not have died. But I know that even now God will give you whatever you ask." Jesus told Martha that Lazarus would rise from the dead. Mary had chosen to stay at the house. Martha went back into the house to tell Mary that Jesus was there. Mary quickly ran outside to meet him:
When Mary reached the place where Jesus was and saw him, she fell at his feet and said, 'Lord, if you had been here, my brother would not have died.' When Jesus saw her weeping, and the Jews who had come along with her also weeping, he was deeply moved in spirit and troubled. Jesus himself would also cry. — John 11:1-43
Mary's faith had been tested. She knew who Jesus was yet, she couldn't fully conceive of his power. She had granted him the power to heal Lazarus but not the power to raise him from the dead. Mary, like most of us, has a tendency to put God in a box. Even Mary had done this to an extent, but would quickly learn of just who Jesus was to her and others. Jesus wants us to understand his power and His purpose. Are you putting Jesus in a box? Do you limit Jesus in what He can do?
2. It's OK to be passionate about your relationship with Christ. Mary is shown in three accounts to be at Jesus' feet. Have you ever seen some of those old movies where someone was leaving and the person hung onto their legs and wouldn't let them go? I remember as a child, my father who was gone most of the time would be leaving once again to travel across the ocean to some third-world country. My father didn't enjoy being married nor having four children. He would hastily gather his duffle bag and military gear and run out the door. I remember clinging to his boots, not wanting him to leave. I would be nine or ten before I would realize it was best that he had left, as he wasn't a very good father. However, my passion and tears were real. I think of Mary and her passion and tears for Christ. She clung to His feet to not only learn, but because it was a position of submission. A place that showed her desire for Him to not leave her. Jesus would have to acknowledge her at His feet and respond. He would, with His own tears. Maybe it's your time to be at His feet, too. — John 12:3, Luke 10:39, John 11:32
3. Our actions based on our relationship with Christ could endanger us. Mary would be at the dinner for Jesus with her brother Lazarus and her sister Martha. Once again, we find Martha serving while Lazarus is sitting down to eat with others. Mary would come in and pour very expensive perfume oil on Jesus' feet and wipe them with her hair. First of all, just her body position would have been a call for alarm, but the fact that she used her hair would have been considered sexual. Back in those times women covered their heads, so using your hair on a man's body would have been very risky. Mary had taken a huge risk in anointing Jesus with this perfume. The perfume was also very expensive. Many at the table including Judas would question her choice in pouring this perfume on Jesus. Mary had to know she would get questioned and even accused of something worse. Mary loved her God and he was worth it to her. — John 12:1-8
Tell me: Is our God worth it to you? Would you be willing to give up a month's salary to Jesus? A year's? Would you give away your best coat, your favorite piece of jewelry, and your best set of dishes, your TV, or your car? How much is Jesus worth to you? Mary knew what He was worth to her.
Have something to say about this article? Leave your comment via Facebook below!
advertise with us
Example: "Gen 1:1" "John 3" "Moses" "trust"
Advanced Search
Listen to Your Favorite Pastors