The Women in Christ's Life: Mary ... Sister of Martha
Kris Swiatocho, The Singles Network Ministries
Thursday, January 11, 2007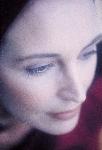 4. Mary planned for the future.
Judas said this perfume could have been sold to feed the hungry. Jesus knew that Judas didn't care to feed the hungry but his real care was for himself.
"Leave her alone," Jesus replied. " It was intended that she should save this perfume for the day of my burial. You will always have the poor among you, but you will not always have me." — John 12:4-8
Mary knew that this perfume was not only a symbol of her value for Christ, King of Kings and Lord of Lords, but also in preparation for his burial. She knew he was going to die. He would die for our sins. She invested in Christ for "our" future. For the next generation and so on. What an amazing woman she was! Do you think she could have ever known how her actions have affected so many generations? What about your actions?
Even when I am old and gray, do not forsake me, O God, till I declare your power to the next generation, your might to all who are to come. — Psalm 71:18
5. Jesus will affirm and protect the righteous.
"Leave her alone," Jesus replied. — John 12:7
Wow, leave her alone. Do you realize that Jesus will speak on your behalf? That Jesus will protect you when you are doing His work. That he will go before you and prepare the path. Recently I was eating lunch with some friends. I waited to see if any of them would speak to our waiter and invite him to church. I am sad to say that no one spoke up. Most of the time I am the one who speaks up and asks their name. I know from being a waitress in my younger days and from asking waiters, they really don't like "Christians". They tell us we tip horribly, demand too much service and then leave tracts on the table like we have done some amazing thing. Woo hoo for us!

Well, I have decided I want to be different. I want to build a relationship with my waiter. I know I can go to any restaurant in the world and have any waiter, but God gave me this waiter at this restaurant. What would be my part? You see, it's not about me, it's about Christ and the future generations. As I began to talk to the waiters, I would find out so much information. You find out they are people who have needs and desires just like you. Then it hits you: God has prepared this path for us to meet. God has gone before me to align this up. God is affirming my actions by the seeds that are planted.
Also, just like Mary, I am living the example to others by showing them how to start a conversation that may lead to this person accepting Christ, visiting or joining our church, etc. Mary, by her actions of being at Christ's feet, is our example of what God expects of us. As we continue to share our lives with others and tell them about Jesus, God will affirm and protect us.
Like Mary, as I have also grown older and wiser I have begun to see the value of sitting more at Christ's feet. That only when we are at his feet can we learn enough about him to enjoy our relationship. That as we enjoy our relationship, we get direction for our lives. Bottom line, the more time we spend with Jesus the more we know who He is, what He wants from us, how to live and have purpose.
A friend of mine, Tara Leigh Cobble, who is a writer and musician, recently wrote an amazing book called "Here's to Hindsight: Letters to My Former Self." She is quoted as saying "The higher we go, the farther we are from His feet." As I meditated on what she said, it made incredible sense. Mary knew that staying at Christ's feet whether it's to learn, to plead for help, to submit or to show how much she loved Him is what keeps us close to Him for all things. Sometimes we may look funny to the world. Sometimes, people may not understand. Sometimes, we may even get persecuted. But it's worth it … to get to Christ.
Have something to say about this article? Leave your comment via Facebook below!
advertise with us
Example: "Gen 1:1" "John 3" "Moses" "trust"
Advanced Search
Listen to Your Favorite Pastors