The Women in Christ's Life: The Woman Who Bled
Kris Swiatocho, The Singles Network Ministries
Thursday, August 03, 2006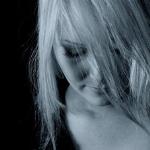 My mother is only one example of a woman who has impacted my life as a result of her relationship with Christ. Over the next several months  in this series, I want to share with you about some of the other women who have impacted my life solely because of their relationship with Jesus. I believe as I share that you, too, will connect with them and discover for yourself how God has always had a plan for you, is working it out in your life and will never leave you.

The Woman Who Bled
A large crowd followed and pressed around him. And a woman was there who had been subject to bleeding for twelve years. She had suffered a great deal under the care of many doctors and had spent all she had, yet instead of getting better she grew worse. When she heard about Jesus, she came up behind him in the crowd and touched his cloak, because she thought, "If I just touch his clothes, I will be healed." Immediately her bleeding stopped and she felt in her body that she was freed from her suffering. At once Jesus realized that power had gone out from him. He turned around in the crowd and asked, "Who touched my clothes?" "You see the people crowding against you," his disciples answered, "and yet you can ask, 'Who touched me?' "But Jesus kept looking around to see who had done it. Then the woman, knowing what had happened to her, came and fell at his feet and, trembling with fear, told him the whole truth. He said to her, "Daughter, your faith has healed you. Go in peace and be freed from your suffering."
— Mark 5:24-34
Are there things going on in your life that either never seem to get resolved or change - even after years of prayer and petition for God to change them? Perhaps you can't seem to get ahead of your bills. You are always having to borrow to only get farther behind. Or maybe you have a child who can't seem to get his life in order? He has picked an alternative life-style or he is in and out of drug rehab programs. Maybe its a friend that keeps coming to you with her problems. She never seems to take your advice and so she just stays in the same place, month after month, year after year. Or perhaps you have been waiting for the "one" to come and that still hasn't happened. You are now pushing 40 and the dreams of one day having a spouse and a family are slowly disappearing.  Or you had the "one" only to be betrayed, leaving you devastated. Finally, like the woman who bled for 12 years, you have a health problem that has been around for years. You have asked God to take it away over and over and over. So why hasn't he answered your prayer in the way you want? Why is your child or friend still making bad choices? Why can't you get the better job so you can get out of debt? Why hasn't God brought you your special person to spend the rest of your life with? Why has God taken away the pain of lost love? Why?
Recently a friend came to me and told me some devastating news. She had been diagnosed with an incurable, but not deadly, disease. She had had this disease for some time but wasn't aware of it. This disease would affect most of her life. It would change things – things that she wasn't ready to change. She was sad, discouraged, frustrated, angry and hurt. She asked God why? Had she done something to deserve it? Life seemed already bleak to her as it was. Sure, she has many wonderful days, and she is thankful to God for them.  However her job wasn't the best, her finances were always a struggle and she still had not found the "one". Now this? Needless to say she is spending a lot of time with God right now. Trying to find a place of peace about her new life to come. Trying to understand her disease, her options and how to live with it.
Have something to say about this article? Leave your comment via Facebook below!
advertise with us
Example: "Gen 1:1" "John 3" "Moses" "trust"
Advanced Search
Listen to Your Favorite Pastors