The Women in Christ's Life: The Woman Who Bled
Kris Swiatocho, The Singles Network Ministries
Thursday, August 03, 2006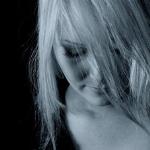 I, too, struggle with health issues that require daily medication to survive. I live modestly, watching my money as it seems to pour out of my hands. I also haven't found the "one". But you know what? God has brought me to such a place of peace about things that I have chosen to be patient about all things that he hasn't given me yet.? Sure, there are days when I get discouraged but I have never lost hope. Even in the midst of the storm I know my Lord is there, working things out for me and giving me peace about it all. This has been my advice to my friend. That even though this new health concern will change her life, it can change it for the better. Sure, her plans might not work out but God's plans are so much higher than our own. He wants to give us so much more than we could ever imagine. Even in the worst circumstances, he can be glorified through our lives as we stay submissive in him. As we stay close to him.
The woman who bled for 12 years is especially close to my heart. I believe it is my favorite scripture because of the incredible faith that this woman showed. Why now after all these years did God heal her? Was it for others to see her faith? Was it for others to witness a healing? Was it just for her? Was it for her own family and friends? Would she now go out and share the news of Christ to others? Was it just for us who now read her story? Perhaps it was for all of these answers. I can visualize the massive crowd around Jesus. So many had heard of who he was, that he could heal you and restore you. So many wanting to just get close to him. Pushing and shoving.
Jesus had just been asked to heal a little girl. He was on his way to her home when he felt that someone had touched him. That some of his power had left him. He would ask his disciples who had touched his clothes. "You see the people crowding against you," his disciples answered, "and yet you can ask, 'Who touched me?' " But Jesus knew that this touch was different. This cry for help came from someone with a different heart. Someone who knew what patience was. Someone who knew what power Christ had. Someone who had real faith.
Christ would heal her because it was his will. Her healing would have a purpose that would grow more fruit than she could ever imagine. Sure, Christ could have healed her from day one and perhaps one or two people would have known. However, due to the delay and what this woman had to endure, the healing came so that millions would one day know Christ. Millions would one day understand that our God does have a plan for us, and it is greater than we could ever know. It's not always what we want, so we must trust in his direction and not our own.
What I Have Learned From the Woman Who Bled:
1. Faith is not just by saying and believing but by living it.
This woman showed us what real faith looks like. That even when God doesn't answer your prayers in the way you want, you still need to have faith. She believed in Christ and who he was. She first had heard without actually seeing what he could do. She believed he had the power to heal her.
When she heard about Jesus, she came up behind him in the crowd and touched his cloak, because she thought, "If I just touch his clothes, I will be healed." Immediately her bleeding stopped and she felt in her body that she was freed from her suffering.
— Mark 5:27-29

He said to her, "Daughter, your faith has healed you. Go in peace and be freed from your suffering."
— Mark 5:34
2. Trust in God.
Even though I believe in doctors – because I believe God works through doctors and nurses – I also believe we sometimes limit God because man is limited. This woman did what most of us do. She sought out many doctors to cure her. She spent everything she had only to get worse. I sensed she was at her end when she heard about Jesus and what He could do. She wasn't ready to give up just yet. She took a risk to trust in God's power and not man's. This power would heal her, and she would suffer no more.
Have something to say about this article? Leave your comment via Facebook below!
advertise with us
Example: "Gen 1:1" "John 3" "Moses" "trust"
Advanced Search
Listen to Your Favorite Pastors