The Women in Christ's Life: The Woman Who Bled
Kris Swiatocho, The Singles Network Ministries
Thursday, August 03, 2006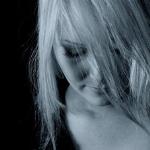 7. I learned about Holiness.
This woman knew in whose presence she was. When Christ asked who had touched him, the woman fell at his feet trembling with fear. Why was she afraid? Was it because she thought if he really knew her he would take back the healing? Or was she afraid he would be mad because she touched him – something a Rabbi would normally rebuke her for? Or did she think he would punish her for taking something (power) from him without asking? Perhaps some of these are true or none. I personally believe she was trembling with fear because she was in the presence of our almighty God. She was on holy ground.
Worship the Lord in the splendor of his holiness; tremble before him, all the earth.
— Psalm 96:9
8. Her suffering (my suffering) is nothing compared to Christ's.
I know Jesus suffered so much more than I could ever imagine. I know he understands our pain, our hurt, our disappointment. Just knowing he understands helps me endure whatever I am going through.
And our hope for you is firm, because we know that just as you share in our sufferings, so also you share in our comfort.
— 2 Corinthians 1:7
9. God healed her for his purpose.
In Luke 4:27, we find another account of the story of the woman who was bleeding. When she was healed she made a declaration for all of those around her about what God had done. Do you tell people of what God has done in your life? People seem to have such a hard time telling others about Christ. Start with hi, hello, it's nice to meet you. Start with those you see daily/weekly like your dry cleaner, your gas station attendant, your kid's teacher, your doctor or dentist, your neighbor. Start with a hello that leads to how are you that leads to tell me something about yourself and vice versa that leads to a relationship. A relationship that can lead them to Christ. Everyone we meet every day has a purpose in our lives.
Then the woman, seeing that she could not go unnoticed, came trembling and fell at his feet. In the presence of all the people, she told why she had touched him and how she had been instantly healed. Then he said to her, "Daughter, your faith has healed you. Go in peace."
 ...for it is God who works in you to will and to act according to his good purpose.
— Philippians 2:13
God is working out his purpose in your life, too. This woman would become an instant witness for hundreds of people including Jesus' disciples. Christ would not let her leave without revealing what he had done, so that people could see that this healing was by his "will". That this healing was not because of his garment but it was from him. This type of miracle would only be one example of the many people who came to Jesus with only their faith, trusting in him to heal them or their loved ones.
So why did it take so long? Why has God allowed things to happen to us that seem obscure? Why hasn't he changed other lives or given us a better job or given us the "one" yet? Why do we seem to suffer year after year? Just like the woman who bled, I believe it's all a part of God's purpose for our lives.
For myself I believe my suffering is to make me stronger, to keep me close to Christ, to remind me of his control over my life. My suffering also keeps me in communication with God. If everything was perfect, then I might have the tendency to leave God out of the plan. However, through disappointment and unanswered prayer my seeking of God is stronger. I have had to find a bigger peace and a stronger hope. I have had to step out on faith in ways I have never done before. I have had to trust God for his plan and not mine, believing his ways are better than mine.
I know that one day none of us will suffer for anything but until then I pray that God just uses me through my suffering to glorify him.
Have something to say about this article? Leave your comment via Facebook below!
advertise with us
Example: "Gen 1:1" "John 3" "Moses" "trust"
Advanced Search
Listen to Your Favorite Pastors