The Masculine Mandate
Richard Phillips, Pastor, Author
Friday, June 11, 2010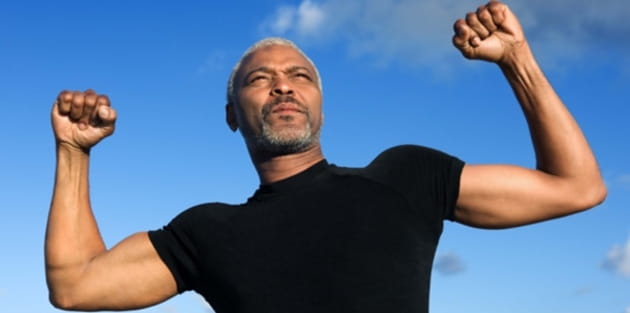 Take, for instance, the great words of Psalm 121, which begins: "I lift up my eyes to the hills. From where does my help come? My help comes from the Lord, who made heaven and earth" (vv. 1-2). As we continue the psalm, we see that most of the help God gives us comes in the form of "keeping," the very same word used of Adam's calling in Genesis 2:15. The psalm says, "He will not let your foot be moved; he who keeps you will not slumber" (Ps. 121:3). This says that God is watching over His people so that we will not fall down. "Behold, he who keeps Israel will neither slumber nor sleep" (Ps. 121:4). The Lord is always on the job, guarding His people. The psalm concludes, "The Lord will keep you from all evil; he will keep your life. The Lord will keep your going out and your coming in from this time forth and forevermore" (Ps. 121:7-8). God watches over believers at all times, to protect us from harm and especially to preserve our immortal souls for Himself. What a wonderful description of God's keeping ministry. His calling to Christian men is similar: we are to watch over and keep safe all that the Lord has put under our care.
This calling to keep rounds out the Masculine Mandate of the Bible. A man is not only to wield the plow but also to bear the sword. Being God's deputy lord in the garden, Adam was not only to make it fruitful but also to keep it safe. Likewise, our basic mandate as Christian men is to cultivate, build, and grow (both things and people), but also to stand guard so that people and things are kept safe—so that the fruit of past cultivating and nurturing is preserved.
To be a man is to stand up and be counted when there is danger or other evil. God does not desire for men to stand by idly and allow harm, or permit wickedness to exert itself. Rather, we are called to keep others safe within all the covenant relationships we enter. In our families, our presence is to make our wives and children feel secure and at ease. At church, we are to stand for truth and godliness against the encroachment of worldliness and error. In society, we are to take our places as men who stand up against evil and who defend the nation from threat of danger.
What Greatness Looks Like
The rest of this book will apply this Masculine Mandate to the various arenas of manly life and service: work, home, and the local church. "The Lord God took the man and put him in the garden of Eden to work it and keep it" (Gen. 2:15), and He is still calling on men to cause good things to grow and to keep precious things safe. If we reflect a moment, these are the commitments we tend to admire in great men, and this should not surprise us. Truly great men are servants who give themselves to a worthy cause and leaders who stand for what is right. Come to think of it, this is what we admired in all those John Wayne movies. Take away the dumb saying, "Never apologize," from She Wore a Yellow Ribbon, and we see that practically everything Captain Briddles did fell into the categories of building up or keeping safe.
If we want to be the men God is calling us to be—men who are rightly admired and respected by those we love, men who faithfully fulfill our duty before God—then we will make as our motto and watchword the Masculine Mandate that we as men have received from God: We will work and keep.
[Editor's note: The above excerpt was taken from chapter two of Richard Phillips' book, The Masculine Mandate. published by Reformation Trust Publishing. Listen to Rev. Phillips' interview with Dennis Rainey of FamilyLifeToday® here on Oneplace.com.]
Richard D. Phillips (M.Div., Westminster Theological Seminary) is senior minister of the historic Second Presbyterian Church in Greenville, S.C., a member of the council of the Alliance of Confessing Evangelicals, and chairman of the Philadelphia Conference on Reformed Theology, which was founded by James Montgomery Boice.
He is the author of numerous books, including Jesus the Evangelist, What's So Great about the Doctrines of Grace? and Hebrews in the Reformed Expository Commentary series. His preaching is heard weekly on the radio program God's Living Word.
Prior to his calling to the gospel ministry, Rev. Phillips served as a tank officer in the U.S. Army and was assistant professor of leadership at the United States Military Academy, West Point, resigning with the rank of major.
He lives with his wife, Sharon, and their five children in the Upcountry of South Carolina.
Recently on Today's Features
Have something to say about this article? Leave your comment via Facebook below!
advertise with us
Example: "Gen 1:1" "John 3" "Moses" "trust"
Advanced Search
Listen to Your Favorite Pastors