Those Toxic Non-Attenders
Matt Schmucker, Elder at Capitol Hill Baptist Church, Washington, D.C. and Executive Director of 9Marks.
Tuesday, March 08, 2011

To borrow Jonathan Leeman's metaphor, they wear your team's jersey, but they don't practice with or compete for your team. That confuses your witness to the unbelieving community around you. Non-Christians see your jersey on a guy who looks like he's playing for the other team. It's like a man who wears a Redskins jersey but who only cheers for the Cowboys, goes to Cowboys games, talks about the blue and silver and dreams of living in Dallas someday. It's inconsistent, confusing, and misleading. To go back to more biblical language, Christians have been adopted into the body of Christ. Non-attenders act as if they are orphans. This makes it all the more difficult for your church's corporate life to bear witness to the gospel.
2. They Confuse New Believers
Second, non-attenders confuse new believers. New believers are often a mess. Everything they thought was up is down, and everything they thought was down is up. There is great confusion in the first weeks and months and even years of a new believer's life. They need to be taught well.
But not only that, they need good models. When the doctrine they're taught doesn't sync with the models they see, they become confused. Non-attenders are not only reverse-witnesses, they're reverse models. They disregard and disobey countless passages of Scripture and fail to image God's character in even the most basic ways, even though they claim to be his adopted children.
In their arrogance, non-attenders are effectively saying to new believers, "All that stuff you're reading in the Bible isn't really necessary. You can live without encouragement from other Christians. You can live without sacrificing yourself to serve and love other Christians. You can live without teaching and preaching. You can live without shepherds."
3. They Discourage Regular Attenders
Third, non-attenders discourage regular attenders. Regular attenders sacrifice to keep their covenant with their local church. They give their money and their time to meet the needs of other members of the body, which is not easy to say the least. Non-attenders don't do these things, at least not with any regularity. So when a church allows non-attenders to remain members, they effectively gut the meaning of membership, which hurts and discourages the faithful.
Further, non-attenders rob the church of their needed service, which also tends to discourage more faithful attenders. Surely a church of 100 members, all of whom are laboring for God's glory with the gifts God has given them, is exponentially stronger than a church of 35 attenders and 65 non-attenders. Non-attenders unwittingly shift the entire burden to a few, a burden those few are not meant to carry alone.
4. They Worry Their Leaders
Fourth, non-attenders worry their leaders. Hebrews 13:17 says, "Obey your leaders and submit to their authority. They keep watch over you as men who must give an account." In light of this verse, a faithful pastor or elder should feel responsible for the spiritual state of every member of his flock. Like a father worried about his son who hasn't yet come home late at night, a good shepherd doesn't rest until all his sheep are accounted for. Non-attenders makes this task nearly impossible.
While time and courage are needed to address the problem of non-attenders, every pastor or elder should feel a burden to remove these no-shows and cure the toxic effect they have on evangelism, on new believers, on the faithful attenders, and on the church's shepherds. The payoff? As the church's membership increasingly consists only in those who faithfully attend and contribute to the life of the body, the church will begin to resemble the body God intended: a display of his wisdom that brings glory to the Head of the Church, Jesus Christ.
Matt Schmucker is an Elder at Capitol Hill Baptist Church, Washington, D.C. and Executive Director of 9Marks.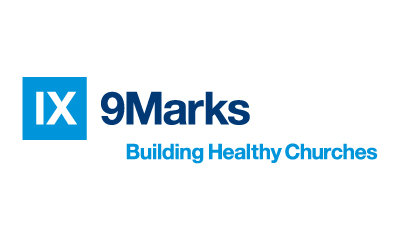 9Marks Ministries exists to equip church leaders with a biblical vision for displaying God's glory through healthy churches.
Permissions: You are permitted and encouraged to reproduce and distribute this material in any format, provided that you do not alter the wording in any way, you do not charge a fee beyond the cost of reproduction, and you do not make more than 1,000 physical copies. For web posting, a link to this document on our website is preferred. Any exceptions to the above must be explicitly approved by 9Marks. Please include the following statement on any distributed copy: ©9Marks. Website: www.9Marks.org. Email: info@9marks.org. Toll Free: (888) 543-1030.
Recently on Church Matters
Have something to say about this article? Leave your comment via Facebook below!
advertise with us
Example: "Gen 1:1" "John 3" "Moses" "trust"
Advanced Search
Listen to Your Favorite Pastors