Bible Belt Activates for Joplin Victims
Russ Jones, Christian Press
Thursday, May 26, 2011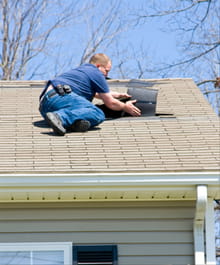 Dustin Lee Sisney was mowing his aunt's yard on Sunday just moments before one of the deadliest tornadoes in U.S. history struck Joplin, Mo. A weather app on his mobile phone alerted him of a tornado warning. He quickly put up the lawnmower and went inside seeking safety. Alone and afraid, sirens blasted warning of a looming tornado that would ultimately leave a path of destruction six miles wide.
"The house was spared," said Sisney. "But there was debris everywhere." The tornado destroyed roughly one-quarter of the buildings in Joplin – some 8,000 in total.
Across town, Sisney's grandmother had not called anyone to say she was okay. The acting student in Missouri Southern State University's theatre program said when the winds calmed he immediately drove to her house.
"I got lost looking it was so bad," said Sisney. "It was unbelievable and hard to describe what was going on."
Sisney says his aunt found his grandmother's body in an alley behind her home.
"We need prayer and help to get through this time," said Sisney. "This is a close-knit town and resilient, but we need prayer."
Bible Belt Activates
Fortunately for Sisney and the 50,000 other residents, prayer is plentiful in this southwestern Missouri town that was so badly damaged. The National Oceanic and Atmospheric Administration said the system was an F-5, the strongest rating assigned to tornadoes, with winds of more than 200 mph.
Joplin is centrally situated in the buckle of the Bible Belt, with two Christian colleges in the city: Ozark Christian College, whose campus was not harmed, and Messenger College. Less than an hour east of town is Springfield, where Christian organizations like Convoy of Hope and the Assemblies of God are both headquartered.
Within hours of the storm, Christian churches and ministry organizations had volunteer teams searching for survivors and providing assistance to those in need. College Heights Christian Churchin Joplin established a distribution center with hundreds of volunteers providing food and supplies to tornado victims.
"We have crews of people who want to help out in the city," said Roger Lieb, Minister of Education & Communication at College Heights Christian Church. "We have specific homes and families who need help. About every 20 to 30 minutes we are sending another team into the city."
The tornado has claimed at least 125 lives, with an estimated 900 injured and an unknown number still missing. Nine survivors have been pulled from the rubble so far. Lieb says three of his peers who serve on the churches staff have lost their homes.
"The outpouring of help is coming out of the woodwork. People's love and concern for others is seen vividly here," said Lieb.
Central Bible College (CBC) in Springfield joined with the Southern Missouri District Offices of the Assemblies of God (AG) in sending a team of relief workers to Joplin to help with food distribution, clean-up work and assisting on-site shelters. CBC says teams plan to go to Joplin throughout the week. AG Disaster Relief is also standing with churches that have experienced damage, while the Assemblies of God national offices has already sent some skilled workers and equipment to Joplin and is encouraging employees to join in with area relief initiatives, such as Convoy of Hope and local church efforts.
Assemblies of God officials report response from the Springfield area is just a fraction of the overwhelming response to help the victims of the Joplin tornado. Hundreds if not thousands of people are now on waiting lists, all of them waiting for approval to be activated for service.
"The Assemblies of God and Convoy of Hope have made long-term commitments to our neighbors in Joplin as well as to churches in other states impacted by the recent string of natural disasters," said Juleen Turnage, director of the AG Office of Public Relations. "Yet, without the generous support of individuals and churches throughout our Fellowship, our ability to impact hurting people and communities through compassion ministry would fall far short."
Recently on Tornado Damage in U.S.
Have something to say about this article? Leave your comment via Facebook below!
advertise with us
Example: "Gen 1:1" "John 3" "Moses" "trust"
Advanced Search
Listen to Your Favorite Pastors