Praying Grace Finds Even Me: Contemplating bin Laden's Death
Stan Guthrie, Author
Thursday, May 05, 2011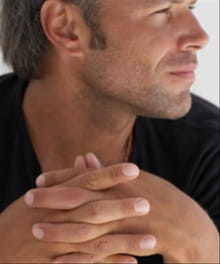 Minutes after the long-awaited announcement that U.S. soldiers had put two bullets into Osama bin Laden's forehead, jubilant Americans gathered spontaneously outside the White House and at Ground Zero in New York, chanting, "USA! USA!" and singing the national anthem. One held a sign: "Osama bin gotten."
Other responses to bin Laden's death were even more graphic. A huge, all-caps headline superimposed over a photo of bin Laden on Page One of the New York Daily News blared, "ROT IN HELL!"
"It is unusual to celebrate a death," said former pastor Mike Huckabee, a once and likely future Republican presidential candidate. "Today Americans and decent people the world over cheer the news that madman, murderer and terrorist Osama bin Laden is dead."
Huckabee also, as if he were an underworld greeter, addressed the deceased terrorist directly, saying, "Welcome to hell."
However, David Gushee, a politically liberal Christian who represents the New Evangelical Partnership for the Common Good, urges Christians to refrain from celebrating bin Laden's demise. "A nation has a right to defend itself," Gushee said. "From the perspective of the fundamental national security of the United States, this action is legitimately viewed as an expression of self-defense.
"But as Christians, we believe that there can no celebrating, no dancing in the streets, no joy, in relation to the death of Osama bin Laden."
To make his case, Gushee quotes Proverbs 24:17, which says: "Do not rejoice when your enemy falls, and let not your heart be glad when he stumbles." And didn't Jesus Matthew 5:44 to love our enemies and pray for those who persecute us?
Who is right? Should Christians join in the celebrations of Osama bin Laden's death?
When news of the raid interrupted my Sunday night television choice, my initial reaction was one of disbelief, followed by real satisfaction that a hate-filled mass murderer had finally been brought to justice. Then I had the brief, tentative hope (or was it a prayer?) that perhaps bin Laden might have repented before the end and received Christ's forgiveness.
As monstrous as bin Laden was, I was surprised that I had at least a flickering of compassion for him. Knowing that I never want to go to hell, I found it difficult to wish that bin Laden would be there for all eternity, however much he might deserve it.
Gushee's caution against celebrating bin Laden's "takedown," however, struck me as not quite on the mark, however. Celebrating as an American for the demise of a dangerous enemy seems appropriate. We ought to celebrate the heroism of the Navy SEALs who pulled off this daring operation.
But what about celebrating bin Laden's death as a Christian? Isn't there something right about celebrating when evil men get what they deserve? Indeed there is. The Bible speaks over and over about God's holiness and justice and indeed Leviticus 20:26Leviticus 20:27 to be holy because he is holy.
And it goes further. God's Word presents one scene after another of God's people celebrating after God's enemies get their comeuppance.
After God destroyed Pharaoh's army, Exodus 15:21: "I will sing to the LORD, for he has triumphed gloriously; the horse and his rider he has thrown into the sea."
Recently on Osama bin Laden Killed
Have something to say about this article? Leave your comment via Facebook below!
advertise with us
Example: "Gen 1:1" "John 3" "Moses" "trust"
Advanced Search
Listen to Your Favorite Pastors