What Kind of Ambassador?
Greg Koukl, Author and President of "Stand to Reason"
Friday, December 17, 2010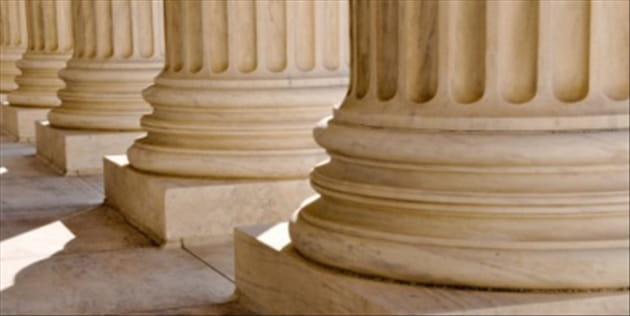 Nowhere is my secret: I tell it to you with an openness of heart that I doubt I shall ever achieve again, so I pray that you are in a quiet room as you hear these words. My secret is that I need God--that I am sick and can no longer make it alone. I need God to help me give, because I no longer seem to be capable of giving; to help me be kind, as I no longer seem capable of kindness; to help me love, as I seem beyond being able to love.[2]
Coupland, the quintessential postmodern, knows that his sickness is a moral sickness--an inability to be virtuous--that only God Himself can heal. Christians who are careful ambassadors have a way of making sense of that gnawing angst. Relativism is not liberty; it's bondage. Yes, there is a problem, but there's also a solution. There is meaning. We're not alone. Someone does care. There is reason to hope.
Don't miss our exclusive video interview with Greg Koukl here
>> (click link below) <<
how can i effectively share my christian faith with family and friends during the holidays?
(greg koukl)
James Sire, The Universe Next Door, 3rd ed., (Downers Grove, IL: InterVarsity Press, 1997), 178-9.
Douglas Coupland, Life After God (New York: Pocket Books, 1994), 359.
[Editor's note: The above excerpt was taken from Greg Koukl's article "Culturally Aware Apologetics" from the Stand to Reason website, www.str.org.]
Founder and President, Stand to Reason
Greg started out thinking he was too smart to become a Christian and ended up giving his life for the defense of the Christian faith. A central theme of Greg's speaking and writing is that Christianity can compete in the marketplace of ideas when it's properly understood and properly articulated.
Greg's teaching has been featured on Focus on the Family radio, he's been interviewed for CBN and the BBC, he's debated atheist Michael Shermer on Hugh Hewitt's national radio show, and did a one-hour national television debate with Deepak Chopra on Lee Strobel's "Faith Under Fire." Greg has been quoted in U.S. News & World Report and the L.A. Times. An award-winning writer, Greg is author of Tactics—A Game Plan for Discussing Your Christian Convictions, Relativism: Feet Firmly Planted in Mid-Air with Francis J. Beckwith, and Precious Unborn Human Persons. Greg has published more than 180 articles and has spoken on nearly 60 university and college campuses both in the U.S. and abroad.
Greg received his Masters in Philosophy of Religion and Ethics at Talbot School of Theology, graduating with high honors, and his Masters in Christian Apologetics from Simon Greenleaf University. He is an adjunct professor in Christian apologetics at Biola University. He's hosted his own radio talk show for over 20 years advocating clear-thinking Christianity and defending the Christian worldview.
Have something to say about this article? Leave your comment via Facebook below!
advertise with us
Example: "Gen 1:1" "John 3" "Moses" "trust"
Advanced Search
Listen to Your Favorite Pastors