Peter's Life of New Beginnings Through Jesus Christ
John Barnett, Discover the Book Ministries
Thursday, November 08, 2007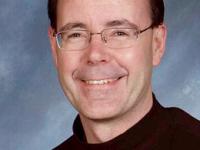 One of the amazing aspects of Peter's life is his recovery by God's grace from one of the most public failures, and one of the deepest personal embarrassments of all time.
Peter is forever on record for denying that he even knew Jesus not once, not twice-but three times. This message is just one in a series of encouraging messages available free of charge at www.dtbm.org
Peter's testimony gives us an entire theology of forgiveness and restoration-which is what I call the Gospel of the New Beginning; and the Gospel by Mark is the record of the impact of Christ's Gospel of the New Beginning.
Peter is a great hero for any believer who has ever failed-and that should include all of us here this morning!
Peter is the premier example in God's Word about hope; hope for a new start, hope for complete forgiveness, hope in the God of the second chance.
Please look with me at Peter's DENIALS OF Jesus in Mark 14:66-72. Stand with me as we read God's Word.
Mark 14:66-72 Now as Peter was below in the courtyard, one of the servant girls of the high priest came. And when she saw Peter warming himself, she looked at him and said, "You also were with Jesus of Nazareth." But he denied it, saying, "I neither know nor understand what you are saying." And he went out on the porch, and a rooster crowed. And the servant girl saw him again, and began to say to those who stood by, "This is one of them." But he denied it again. And a little later those who stood by said to Peter again, "Surely you are one of them; for you are a Galilean, and your speech shows it." Then he began to curse and swear, "I do not know this Man of whom you speak!" A second time the rooster crowed. Then Peter called to mind the word that Jesus had said to him, "Before the rooster crows twice, you will deny Me three times." And when he thought about it, he wept.
For most of us a failure that big, an event that public, would be the end. It was a scandal of epic proportions and it must have echoes around Jerusalem. Peter, the lead representative of Christ was a washout and a quitter. He melted in the face of only the threat of servant girls.
That is why Peter is the best person possible to show us the immensity of the life changing power Jesus demonstrates in the Gospel by Mark. Peter is tracing for us the Gospel of the new beginning-from personal experience. His life is declaring that he knows what he is talking about. This is not theoretical, it is real. Peter knew it and wants us to know it too.
Next to Jesus Christ, the most mentioned and well known New Testament person is Peter. But Peter, when found by Jesus on the shores of Galilee, had all the marks of a bully. This was part of ...
Peter's Rough Start
When Jesus calls Peter along the shores of the Sea of Galilee in Mark 1:16-20, Peter could easily be observed as loud, brash, direct, and hard to intimidate. He was probably strong and big. As a businessman he was very good at what he did, and appeared successful. Those around him looked upon him as a natural leader who drew people's loyalty. But from Christ's perspective this man he chose was also selfish, unclean, outspoken and stubborn; all that combined to make a bully.
But Jesus changed Peter. As we read the chapters that capture Christ's ministry with the disciples we see that once Jesus began to teach Peter, and whenever Peter was in Christ's Presence, he was different. Jesus transformed his life, and as a result, Peter was to go out proclaiming that life transforming message.
Just think of what Peter learned by being with Christ for those three years.
Peter had walked with Jesus everyday, continuously exposed to the wonders of God in a human body. Imagine being with Jesus who never lost His temper, was always righteously indignant over things that took glory from God; who never cared about Himself, but instead gave Himself to everybody else; who was totally consumed with helping others, even to the point of fatigue; who loved everyone impartially; who possessed such power that He could raise the dead, heal any sickness, give sight to the blind, and hearing to the deaf.
Recently on Following Jesus Christ
Have something to say about this article? Leave your comment via Facebook below!
advertise with us
Example: "Gen 1:1" "John 3" "Moses" "trust"
Advanced Search
Listen to Your Favorite Pastors