Peter's Life of New Beginnings Through Jesus Christ
John Barnett, Discover the Book Ministries
Thursday, November 08, 2007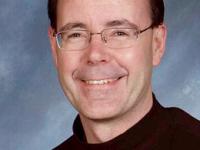 And from Gethsemane Jesus was led after his arrest, to the home of Caiaphas .
Look at verse 54. It is here that we see what happens when Christ's warnings are not heeded. Peter in his two Epistles states that his goal was to remind God's people, and stir up their memories. We do not constantly need new truths as much as we need to remember to consistently practice the old truths we have already learned.
That is what we need to be reminded of; they are...
Lessons Peter Forgot
Luke carefully records the events in the courtyard of Caiaphas' house. It was there that Peter waited for word about Jesus. It was also there in that place that Peter forgot what he had been taught by Jesus. He forgot the old truths, he failed to practice them, and he failed miserably. Instead of not entering temptation, Peter was tempted and gave in and betrayed Christ three times before the cock crowed.
But the record of what happened to Peter is part of the profit of Scriptures. From Peter's failure we can observe and glean doctrine, reproof, correction, and instruction in righteousness.
These are lessons we can learn from Peter about how we all need to heed and apply God's Word this morning.
Peter first forgot the lesson that...
1.Jesus knows what is going to happen in each day of my life.
Luke 22:31-34 And the Lord said, "Simon, Simon! Indeed, Satan has asked for you, that he may sift you as wheat. "But I have prayed for you, that your faith should not fail; and when you have returned to Me, strengthen your brethren." But he said to Him, "Lord, I am ready to go with You, both to prison and to death." Then He said, "I tell you, Peter, the rooster shall not crow this day before you will deny three times that you know Me."
If Peter would have just believed the Lord he would not have denied the Lord. But Jesus knew ahead of time Peter's lack of faith and his old ways of self-confidence so He warns him.
When we read the Bible we should read it like we believed that Jesus knows what is going to happen in each day of my life. When He says temptations will come, but He will always make a way of escape—we must believe Him and escape.
When He says that Satan prowls around and devours those who don't resist the Devil—we must believe Him and resist (I Peter 5:8-9). Since Jesus knows every day, and every need of our lives we must look upon His Word as what we can't live without (Matthew 4:4).
So Jesus knows what is going to happen in every day of my life.
Peter secondly failed because he forgot that...
2.Jesus wants us to watch and pray.
Luke 22:40-46 When He came to the place, He said to them, "Pray that you may not enter into temptation." And He was withdrawn from them about a stone's throw, and He knelt down and prayed, saying, "Father, if it is Your will, take this cup away from Me; nevertheless not My will, but Yours, be done." Then an angel appeared to Him from heaven, strengthening Him. And being in agony, He prayed more earnestly. Then His sweat became like great drops of blood falling down to the ground. When He rose up from prayer, and had come to His disciples, He found them sleeping from sorrow. Then He said to them, "Why do you sleep? Rise and pray, lest you enter into temptation."
Sadly, it was in a garden of olive trees that Jesus prayed, and in a place like the nearby cave most likely is where Christ's disciples slept.
Mark records an even clearer call by Christ in Mark 14:38
"Watch and pray, lest you enter into temptation. The spirit indeed is willing, but the flesh is weak."
But instead of staying up with Jesus, watching and praying with Him, they were tired and had had such a incredible time at the feast, the wonders of the foot washing, the mystery of the communion service, and then those sorrowful fears from Christ's words about His death, and then that long walk singing and hearing Him teach—they were ready to sleep and forget all their problems.
Recently on Following Jesus Christ
Have something to say about this article? Leave your comment via Facebook below!
advertise with us
Example: "Gen 1:1" "John 3" "Moses" "trust"
Advanced Search
Listen to Your Favorite Pastors