A Picture Is Worth a Thousand Words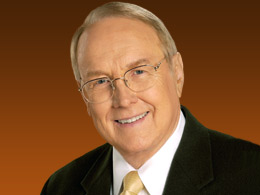 The snow kept falling, with several inches already on the ground. Beth Jewell, M.D., was at the pregnancy help center to do ultrasounds. She had seen the young woman a few weeks earlier who had come to the center for a pregnancy test because she was active duty military and did not want her superiors to know she was pregnant. She thought pregnancy would get in the way of her career and, consequently, was considering abortion.
Dr. Jewell performed an ultrasound examination on that first visit even though the pregnancy date was earlier than the machine usually could detect a heartbeat. Not much could be seen but the early gestational sac, which does not look like a baby to anyone. The woman scheduled a return visit but, as she left, Dr. Jewell did not think she would see her again.
Yet she came, snow falling off her boots, wearing the uniform she thought represented the reason she could not have this baby. As the follow-up examination got underway, it became clear that this was a real baby; in fact, there were two. Each was less than a centimeter long. Each had its own unique heartbeat. Immediately the young woman decided against abortion. She would go directly to the military hospital and get into prenatal care and also tell her commander of the pregnancy.
Dr. Jewell wondered why the woman had returned. Most people were staying home because of the snow. She did not need the free services the clinic offered. She seemed to have made up her mind to end the pregnancy. Dr. Jewell realized she had come because God had brought her. In His grace and mercy, He had directed her to that clinic to hear of God¹s love and to fall in love with the two tiny lives inside her. He had given them all a second chance.
"Wonder" technology
During an ultrasound procedure (also called a sonogram), a probe is placed on the mother's tummy by a doctor or trained nurse or technician. The probe emits harmless sound waves that hit and bounce off the baby. The reflected‹or echoed‹waves are picked up by the probe and relayed to the machine¹s screen as an image. Many years of studies conclude that sonograms pose no risks to either the mother or the child.
The oldest of the prenatal sonogram technologies is called B-mode, or 2-D (two-dimensional) ultrasound. Most doctors and pregnant women are used to these images. A more recent variety is called 3-D. With this technology, the images of the baby are lifelike. However, 3-D images take quite a while to develop and show no real-time movement; the images are static. The older 2-D sonograms, although only in black and white, have the advantage of showing real-time movement.
But now doctors have access to 4-D sonograms, the fourth dimension being time. The results are live-action images of an unborn child. GE, the company that makes the machines, says, "Movement patterns allow physicians and sonographers to detect or rule out any number of issues, from vascular anomalies and genetic syndromes."
Whether 2-, 3- or 4-D, for moms and dads, doctors and family members, sonograms allow them to see and be introduced to their newest family member months before he or she arrives in their arms.
Convincing proof
But sonograms are useful for much more than medical diagnosis. Curtis Harris, M.D., a trustee with the Christian Medical Association, says, "Several studies have documented a simple fact: Show a woman considering abortion an ultrasound picture of her unborn child, and she is far less likely to have an abortion. This has been used successfully by many pro-life pregnancy resource centers over the last decade to encourage a woman to give birth to her child, even if she decides later to give the child up for adoption."
Shari Richard, a pioneer in helping these centers use ultrasound, reports that she has done more than 500 sonograms on abortion-minded women. She reports that 60 percent of her patients choose not to have an abortion after seeing their baby on ultrasound.
"The sonogram buys us time," Richard explains. "When a mom and dad see the baby's movement and heartbeat, there is no more powerful moment. They bond. The baby becomes real. The sonogram allows us to show women the baby and then discuss the long-term consequences of abortion."
Julie Parton, manager of Focus on the Family's Crisis Pregnancy Ministry, estimates that about 200 of the 2,500 pregnancy resource centers in the United States use the 2-D ultrasound technology. "Many more are considering adding this technology, which we would strongly consider, as it gives us a window to the womb," she says.
Doctors and pregnancy resource centers are just starting to learn about the remarkable 4-D technology. When considering adding 4-D to a center's resources, the most common question seems to involve cost. But the price should drop as the technology improves. GE is predicting that future units will be smaller. They hope these small, portable units (the size of a laptop computer) will be usable by rural and missionary doctors.
Christine Reyes, executive director of the Colorado Springs Pregnancy Center, agrees. "For us and what we do here, the current 2-D ultrasound technology is perfect. It allows us to show a mom and dad the heartbeat and the baby¹s movements. Most of our moms come in at five to eight weeks. I'm not sure 4-D ultrasound will be worth the cost."
In addition, she points out that the 2-D sonogram can be done by specially trained nurses who are in her clinic every day. "If I had 4-D, I'd not be able to afford to have a 4-D trained professional in the clinic at all times. And most of my moms need the sonogram when they show up here. It¹s harder to get them to come back for a second appointment."
"But," says Richard, "4-D may be most useful for the middle or end of pregnancy. Pregnancy resource centers usually need to do their ultrasounds for abortion-minded women in the first third of the pregnancy."
Since the use of a sonogram to see the unborn made its debut in the 1960s, the debate on when life begins has grown more contentious. According to Harris with the Christian Medical Association, "Now that ultrasound technology is improving, pictures of real-live babies are becoming clearer, and pro-lifers have not only gained free advertising, but also a distinct ally‹technology." Dr. Walt Larimore is vice president for medical outreach at Focus on the Family.
To learn more about 4-D sonogram technology, visit www.gemedicalsys tems.com/rad/us/4d/about.html#faq1
Would women choose abortion if wombs had windows?
More than 90 percent say no! Why?
According to Shari Richard, it is because the ultrasound images are
FACTUAL: Cannot debate scientific evidence
POSITIVE: Display the beauty of life
EDUCATIONAL: Reduce crisis pregnancies
INFORMATIVE: Allow an informed choice
AN AID IN BONDING: A mother hears the heartbeat and views activity and development of the baby
SUPPORTIVE:Fathers, families and friends are educated to provide encouragement and support.

Copyright © 2003 Focus on the Family
All rights reserved. International copyright secured.
(800) A-FAMILY (232-6459)
Privacy Policy/Terms of Use