Don't Take Jesus for Granted!
Dr. Ray Pritchard

Dr. Ray Pritchard is the president of Keep Believing Ministries, an Internet-based ministry serving Christians in 225 countries. He is the author of 29 books, including Stealth Attack, Fire and Rain, Credo, The ABCs of Christmas, The Healing Power of Forgiveness, An Anchor for the Soul and Why Did This Happen to Me? Ray and Marlene, his wife of 39 years, have three sons - Josh, Mark and Nick, two daughters-in-law- Leah and Vanessa, and four grandchildren - Knox, Eli, Penny and Violet. His hobbies include biking, surfing the Internet, and anything related to the Civil War.

2018

Mar 18

Comments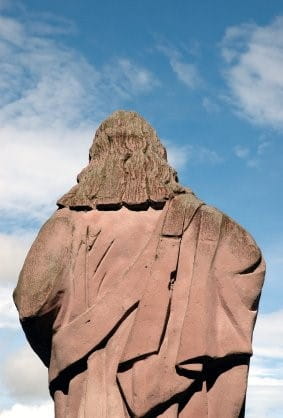 "He could not do any miracles there, except lay his hands on a few sick people and heal them" (Mark 6:5).
Familiarity breeds contempt.
That's what happened when Jesus returned to Nazareth. He grew up in a small town in a forgotten corner of the Roman Empire, raised by godly parents of modest means, living among people who knew him very well.
And that's part of the problem.
They knew him too well.
They knew him so well that they didn't know him at all.
They couldn't conceive of Jesus as being anything more than one of the boys who grew up in their village. They knew he learned carpentry from his father. When they heard about his miracles, his teaching, and his growing popularity, the people of Nazareth were offended.
They had Jesus in a box.
And they didn't like it when he didn't stay in their box.
He was truly a prophet without honor in his own hometown. His neighbors took him for granted. That's why he couldn't work any miracles in their midst. It's not that their unbelief hindered his divine power. Jesus was God in human flesh. He held the universe in his hands. But their unbelief kept them from experiencing his power. He only healed a few because no one else came to him.
We could write across Nazareth this sad epitaph: "It might have been." It might have been the scene of mighty miracles, but it wasn't because of their unbelief.
May God deliver us from a casual relationship with Jesus. We can get so comfortable with our Lord that he no longer amazes us. When that happens, miracles vanish because we no longer expect them.
Don't take Jesus for granted!
Deliver us, O Lord, from casual Christianity. Open our eyes to see you as you are—the mighty Son of God from heaven. Amen.
Click here to sign up for the free email sermons.
---
---