What Do We Do Now?
Dr. Ray Pritchard

Dr. Ray Pritchard is the president of Keep Believing Ministries, an Internet-based ministry serving Christians in 225 countries. He is the author of 29 books, including Stealth Attack, Fire and Rain, Credo, The ABCs of Christmas, The Healing Power of Forgiveness, An Anchor for the Soul and Why Did This Happen to Me? Ray and Marlene, his wife of 39 years, have three sons - Josh, Mark and Nick, two daughters-in-law- Leah and Vanessa, and four grandchildren - Knox, Eli, Penny and Violet. His hobbies include biking, surfing the Internet, and anything related to the Civil War.

2012

May 24

Comments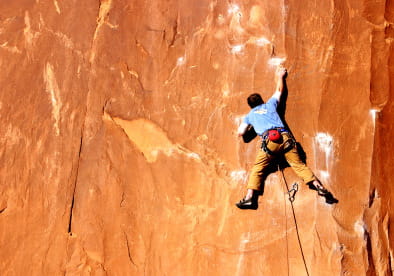 What do we do now?
Sometimes it seems as if society has completely lost its moral compass. Where do Christians fit in? How do we speak the truth in love when basic values are under attack? I've been thinking a lot about that lately, and for me the answer comes back to three simple words that describe what we need at this moment in history:
Tenacious, winsome courage.
Tenacious means we hang on to the truth that Jesus is Lord.
Winsome means we face life with a smile, not a scowl.
Courage means we do what needs to be done.
Tenacious means we keep believing when it would be easier to give up.
Winsome means we don't lose our temper and say something stupid.
Courage means we speak up for Christ as God gives us the opportunity.
Tenacious means we speak the truth when others urge us to keep quiet.
Winsome means we dare to care for those on "the other side."
Courage means we refuse to be intimidated by false accusations.
Tenacious means we keep on praying.
Winsome means we remain cheerful when others attack us.
Courage means we do hard things without complaining.
Tenacious means we keep on loving when we are misunderstood.
Winsome means we display grace under pressure.
Courage means we speak up instead of wimping out.
More than ever, we need Christians who stand strong for the truth day after day, with a smile, not a frown, even when it's not popular. So perhaps this is a good prayer for times like these:
"Lord, grant me tenacious winsome courage as I go through this day. When I am tempted to give up, help me to keep going. Grant me a cheerful spirit when things don't go my way. And give me courage to do whatever needs to be done. In Jesus' name, Amen."
You can reach the author at ray@keepbelieving.com. Click here to sign up for the free email sermon.
---
---