Will We See Our Loved Ones Again?
Dr. Ray Pritchard

Dr. Ray Pritchard is the president of Keep Believing Ministries, an Internet-based ministry serving Christians in 225 countries. He is the author of 29 books, including Stealth Attack, Fire and Rain,…

More

2017

Jan 18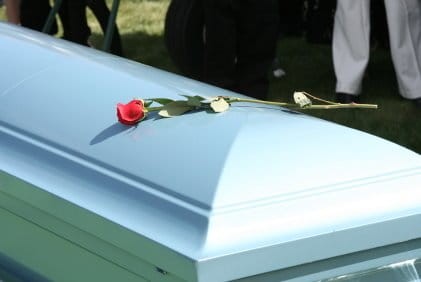 We look at our loved ones dying and wonder if the resurrection can be true. But that's backwards. God says, "Look what I did for my Son. Will I do any less for those who put their trust in Him? Put simply: We do not believe in the resurrection of the dead because of anything we can see with our eyes; everything we see argues against it. People die all the time. There hasn't been a resurrection in two thousand years. No, we believe in the resurrection of the saints because we believe in the resurrection of Jesus. "We believe that Jesus died and rose again and so we believe that God will bring with Jesus those who have fallen asleep in him" (1 Thessalonians 4:14).
There's a reason the Bible says "the last enemy that will be destroyed is death" (1 Corinthians 15:26). Death will not have the last word.
You can read the entire message here. 
You can reach the author at ray@keepbelieving.com. Click here to sign up for the free email sermon.
---