Choosing to Focus on Our True Beauty
Social awkwardness finds me. The more I try to avoid it, the more inevitable it is. I'm the girl who packs my daughter's shoes instead of mine to a weekend writer's conference, only to discover they're half a size too big—enough to cause them to slip, very unglamorously, with every step.
I'm the girl who discovers, after a speaking engagement, that my lipstick turned my teeth bright pink.
And I'm the woman who once attended the Cattle Baron's Ball in North Platte Nebraska wearing glittery pumps and a full-on gown.
I wanted to look beautiful. To stand out.
I did, but so not in the way I'd hoped.
So, there I was, a grown woman looking like a prom queen wanna-be, surrounded by a bunch of cowboys. I was mortified and demanded my husband take me home. Again and again, stomping my sparkling, mud-covered shoe for emphasis. (Maybe I hoped if I tapped them hard enough, they'd work like Dorothy's ruby slippers and the Great Wizard would whisk me away.)
All I could think of was the idiot I must've looked like.
All my husband could think about was how much he loved me. He grabbed my hand, pulled me close, and whispered in my ear, "You're here with me. You're mine. Who cares what anyone else thinks."
Ladies, I think God's saying the same thing to us.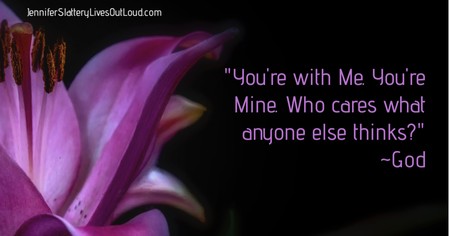 So often, we can feel like we donned our best dress shoes only to step ankle deep in a pile of manure. The poo smells, sure. We're bummed about the shoes and nylons, but what cuts deepest are the inadequacies those experiences expose.
When did we allow our identity to get tied into our looks and fashion choices? In our accomplishments, bank accounts, or Facebook feeds? When did we trade the depth of true beauty for such a shallow lie? There's nothing wrong with dressing nice or getting one's hair done, but as we do, may we always remember where our true beauty lies.
We know this intellectually, but it's easy to forget in our selfie-taking, photo-shopped culture. To remain centered in Christ takes work, determination, and practice. We have the power to control our thought life and protect our hearts. But we must, daily, make the choice to do so. When we walk into a room full of other women, we can either feed all our insecurities or remember God's presence and power within us, what He says about us, and determine to live in that.
Truly, we can.
We can soak in God's truth and rest in His grace. We can give Him the final say.
We can filter every thought and interaction through the lens of His love and grace.
We can live victoriously, like the beautiful, radiant masterpieces God created us to be.
Jesus paid a heavy price to make us His. That's where we find our unshakable value and identity--in Him. 
That's an identity worth guarding. 
What can you do today to rest in who you are in Christ? How might doing so enable you to live and love more effectively for Him?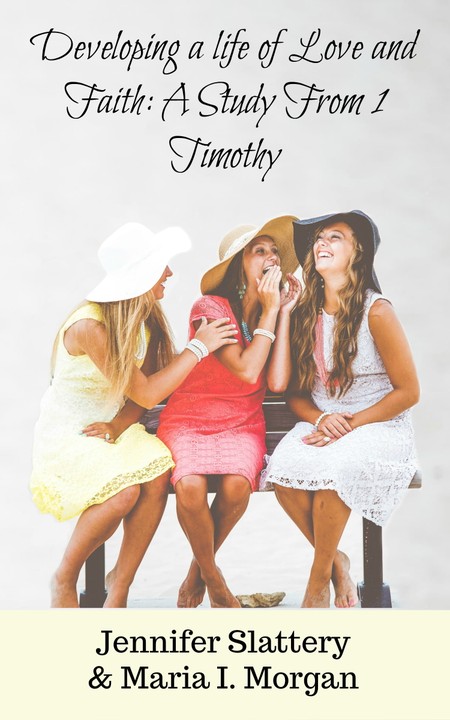 Before you go, make sure to sign up for my free quarterly newsletter to receive short stories, recipes, devotions, and more! You can subscribe HERE. As a thank you, subscribers receive a free, 36-lesson study based on 1 Timothy (ebook, with a link to download sent in a separate email). AND, make sure to grab your free copy of my ministry's study, Becoming His Princess!  You can do so HERE, and you can watch the first large group video HERE. You can download the audio for free HERE. 
---