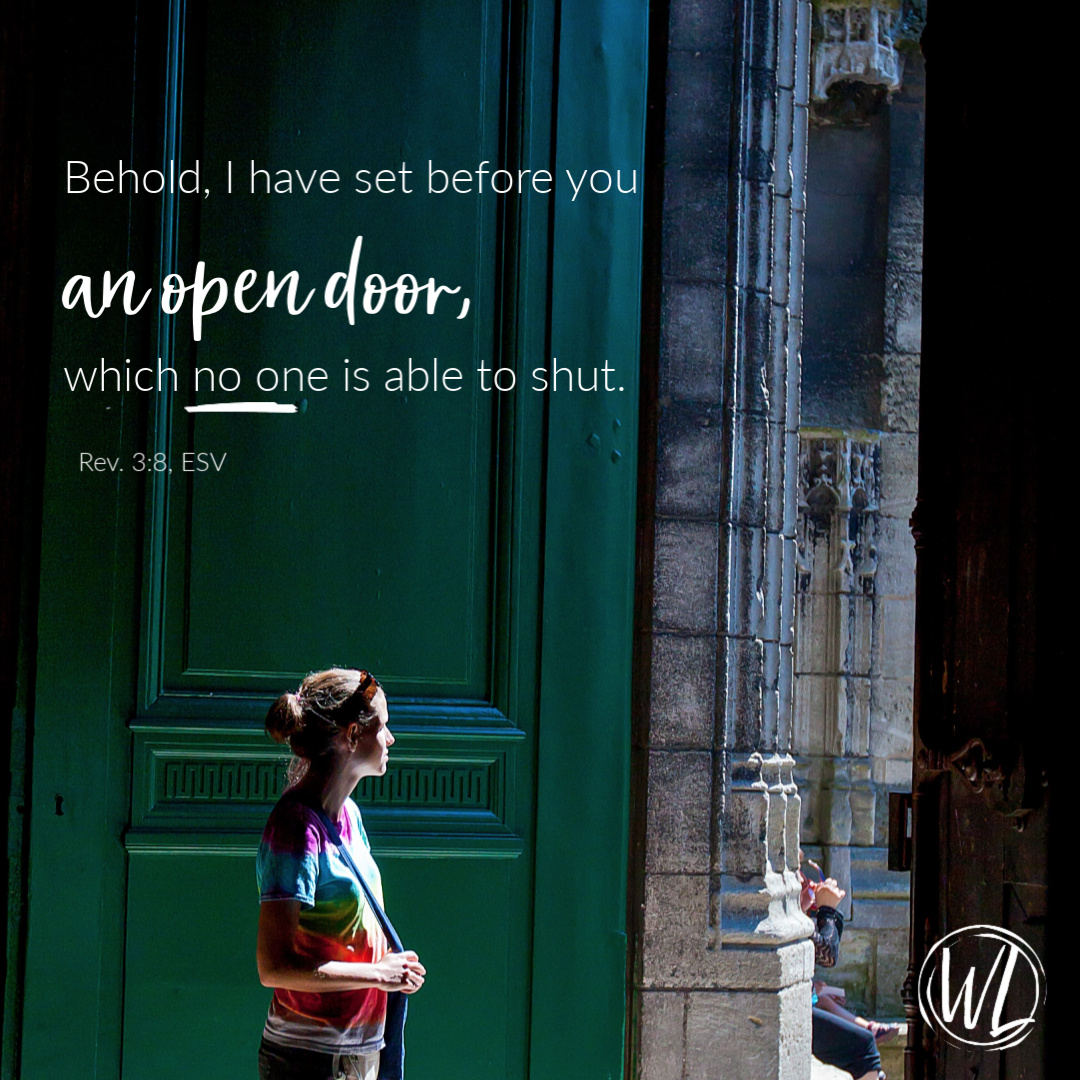 Sometimes I can spend more time questioning if something is God's will than actually pursuing it. Granted, it's good to seek clarity and to bring every thought and passion to Christ for His direction, or redirection, whichever the case may be. But often, when I'm reluctant to move forward, my hesitation comes more from insecurity and a false fear of missing out than patiently waiting on God.
A statement made by a missionary couple nearly a year ago often inspires me to forward progression. They were relatively newly married and had recently sensed God's call to missions. When I asked them how they discerned God's will, I expected to hear a list of resources they'd read, conversations they'd held, and divine "aha" moments. Though I have no doubt those things occurred, as God is faithful to confirm His will, their reply reminded me of the power and beauty of obedience.
"A lot of can people get stuck," Dan Medrano said. "When they don't know for certain something is God's will, they won't move forward. We don't want to do that. So, if we think God is leading us toward something, we're going to move forward in faith until He says otherwise. If something's not of Him, He'll show us through prayer, Bible reading, the Holy Spirit, and trusted friends." (Read their full story HERE, page 5.)
I love the child-like trust and full surrender revealed in Dan's comment: "If we think God is leading us toward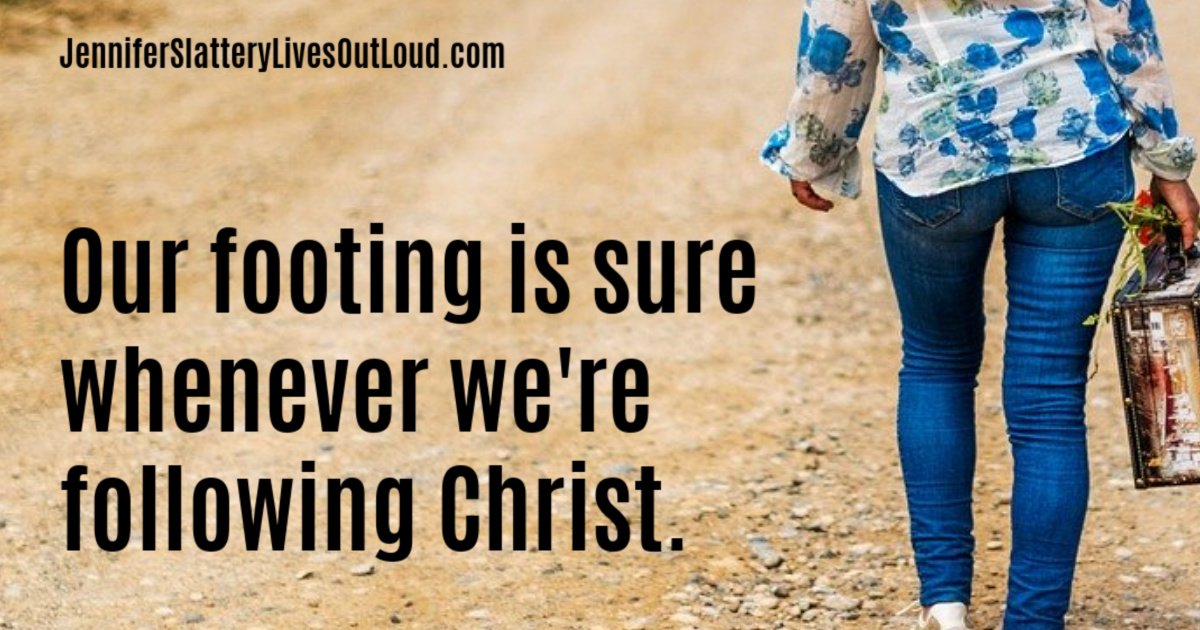 something, we're going to move forward in faith until He says otherwise."
Dan and his wife relied, completely, on God's sovereignty and faithfulness. They believed He'd open whatever doors He wanted them to walk through and would close whatever ones He didn't.
Early in my writing career, as I read God's promise to the Philadelphian church in Revelations 3:8, I sensed His whisper in my heart, "This is for you as well."
The verse reads, "I know your deeds. See, I have placed before you an open door that no one can shut. I know that you have little strength, yet you have kept My Word and have not denied My name" (NIV).
God packed so much encouragement in those two precious sentences. His plans for me aren't dependent on my strength, which will always be woefully insufficient. Nor will I miss them or mess them up. Rather, I live out His will, in all it's fullness and at every moment, simply by leaning into Him and continually moving forward, trusting, if I offer my heart completely to Him, He'll stir it in whatever direction He chooses.
Sitting in that place of full surrender, of total pliability, brings such peace. It reminds us that we don't have to hear God perfectly. He doesn't sit up in heaven, waiting to catch us in a misstep. He's a good, patient, tender-hearted Father who continually walks beside us.
I suggest God receives the same joy watching us grow and explore as we do with our children.
When our daughter was young, she and I often went on "adventure walks." We were living in a Southern California suburb at the time filled with crisscrossing, winding walking paths and parks less than a half a mile in each direction. Each morning, we ventured on whatever path she chose. I was less concerned with where we landed than each precious moment shared between us. There were times I'd redirect her, like when we neared a busy road or needed to meet friends at the playground. But most of the time, I simply enjoyed walking beside her, hearing her chatter, and watching her eyes light up at every "blow flower" we encountered.
When I get logged down with to-dos and ministry demands, I have to intentionally remind myself that Christ alone is my prize, and I am His. He longs for me—my heart, child-like trust, and my moment-by-moment surrender—more than anything I might do for Him. He wants me to remain pliable. This means, when I'm heading one way and hit a dead end, rather than getting frustrated or trying to force through it, I smile, gaze up at my good, good Father, and placing my hand in His, follow. And when the road ahead looks clouded and I can only see that next step, I lean closer to my Guide, knowing however and wherever He leads will be good.
Because He is good.
Let's talk about this! What do you tend to value more—God's guidance for what's ahead or Him? Your relationship with Him or what you do for Him? How might your stress, anxiety, and uncertainty level change if, moment by moment, you reminded yourself that He alone is your prize and so long as you're prioritizing Him, everything else will follow.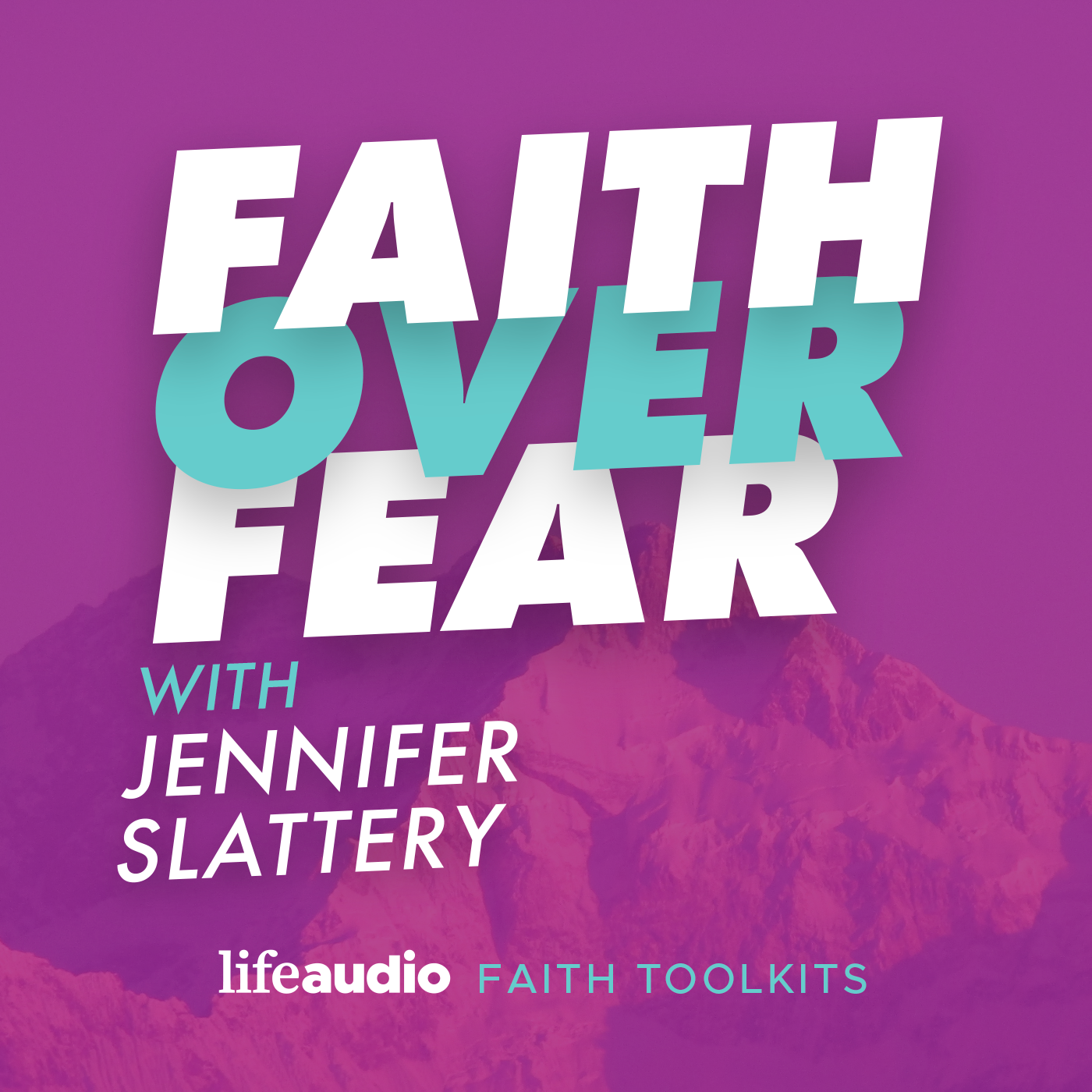 If you haven't yet, make sure to check out Jennifer Slattery's Bible reading plan, Faith Over Fear and her podcast, which bears the same name. Find the reading plan HERE. Find the podcast HERE. Watch her video presentation on fear, from Wholly Loved's Becoming His princess Bible study, HERE.
If you're a book lover, you can follow Jennifer's author page on Amazon HERE. Contact her HERE to book her for your next women's event or Bible study, and follow her on Instagram.
Connect with Jennifer and other Christ-centered women on Wholly Loved Ministries' private Facebook group found HERE, a place to share struggles, celebrations, and insights, and inspire one another to be all God created us to be.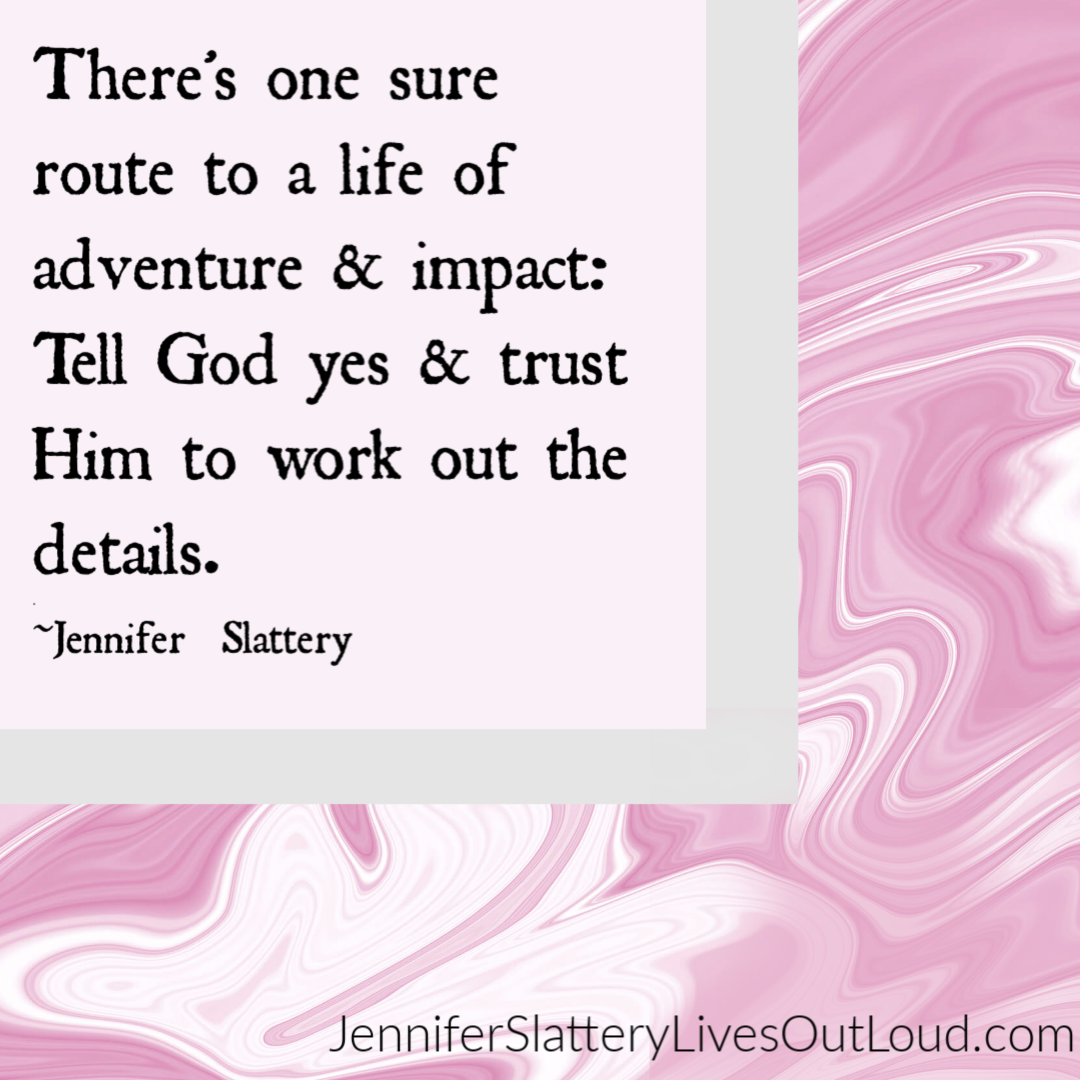 What began as a major inconvenience turned into a beautiful blessing adding purpose to my monotonous days and revealing God's tender heart.
We were living in Southern California at the time. My husband worked long hours, traveled a lot, and I often felt lonely, insignificant, and unseen. As a stay-at-home mom, I wanted something exciting, something "important" to do.
I was not looking for more ways to "mother", but that was precisely what happened. One afternoon, an acquaintance called needing an after school ride for her daughter. Thinking this was a one-time occurrence, I agreed, only to receive another call, then another.
I grew frustrated and felt taken advantage of. Soon, I attached all sorts of assumptions to her requests,I thought, "Obviously this woman devalues my time and thinks I spend my days watching television. She should at least pay my gas!"
I never considered that God might have a glorious and eternal plan in it all
A few months later,my perspective changed when the teen began asking questions about God. Then I was able to look back, to filter every boring or frustrating or humbling car ride through the knowledge and discernment that can only come from Christ. I realized He was trying to use me for His important work while doing a seemingly ordinary task.
During our interactions, I learned the girl's home life was hard, emotionally cold, and painful, her heart broken and her thinking deceived. She desperately craved answers—truth that would heal her soul and bring security to her chaos.
When the teen' mom first called, I had no idea all her daughter had endured or hoped to find. But God knew, and He placed me in a position to be used by Him. To speak life and hope to someone whose world felt dark and hopeless.
Our obedience–in the big and the small, the exciting and mundane–leads to eternal impact.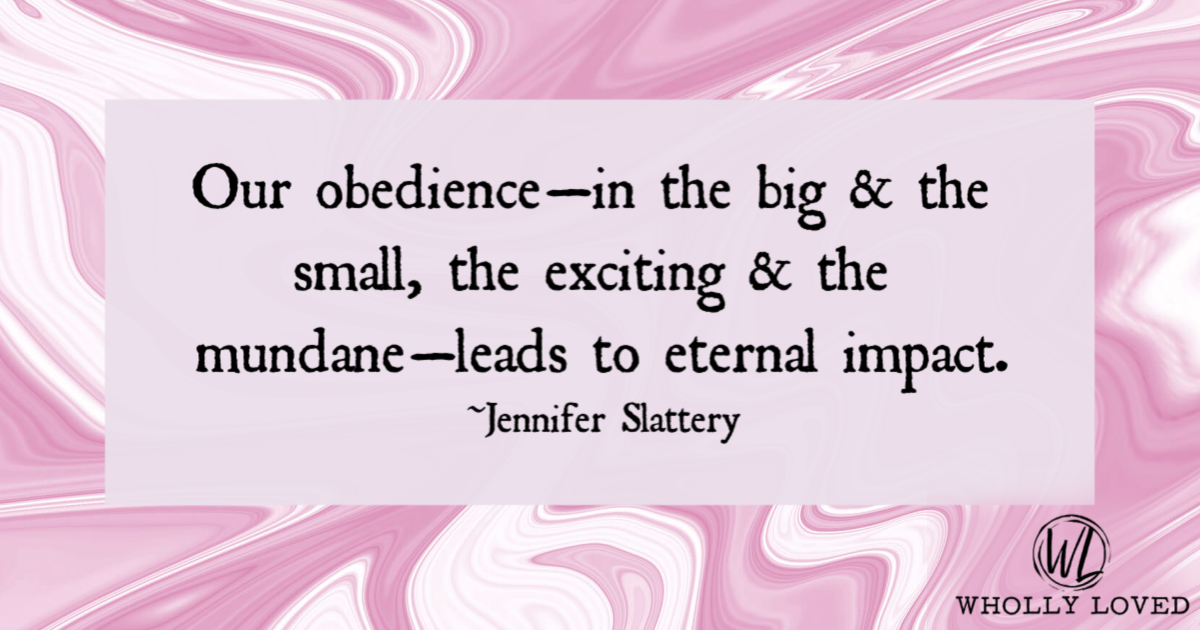 Because that's how God operates. Scripture reveals this again and again.
The apostle Paul, a Pharisee turned Christ-follower, is one of my favorite examples. He began his missionary journey with one desire: to share the hope that had changed his life. He didn't really care where he went, nor was he consumed with how others responded. He simply obeyed—immediately and without question.
We see this in Acts 16:6-10, which states "Paul and his companions traveled throughout the region of Phyrgia and Galatia, having been kept by the Holy Spirit from preaching the word in the province of Asia. When they came to the border of Mysia, they tried to enter Bithynia, but the Spirit of Jesus would not allow them to. So they passed by Mysia and went down to Troas. During the night Paul had a vision of a man from Macedonia standing and begging him, 'Come over to Macedonia and help us.' After Paul had seen the vision, we got ready at once to leave for Macedonia, concluding that God had called us to preach the gospel to them" (NIV, emphasis mine.)
When the Spirit led or redirected him, Paul obeyed.
The result? He planted numerous churches, discipled countless believers, and wrote a good chunk of the New Testament.
Paul is an example not of the power of a great man nor a brilliant ministry strategy but rather an obedient heart. His obedience led to incredible eternal impact and transformation. Click To Tweet
We too are called to significance, not by the measure of achievement, but by faithfully going where God leads.
What is God calling you to do today? Pause to ask Him, then commit to obeying.
Share your action step with us, and if you have any stories demonstrating how God used a simple act of obedience for something eternally significant, share that too, because we can all learn from and encourage one another!
And make sure to sign up for her free quarterly newsletter to receive short stories, recipes, devotions, and more!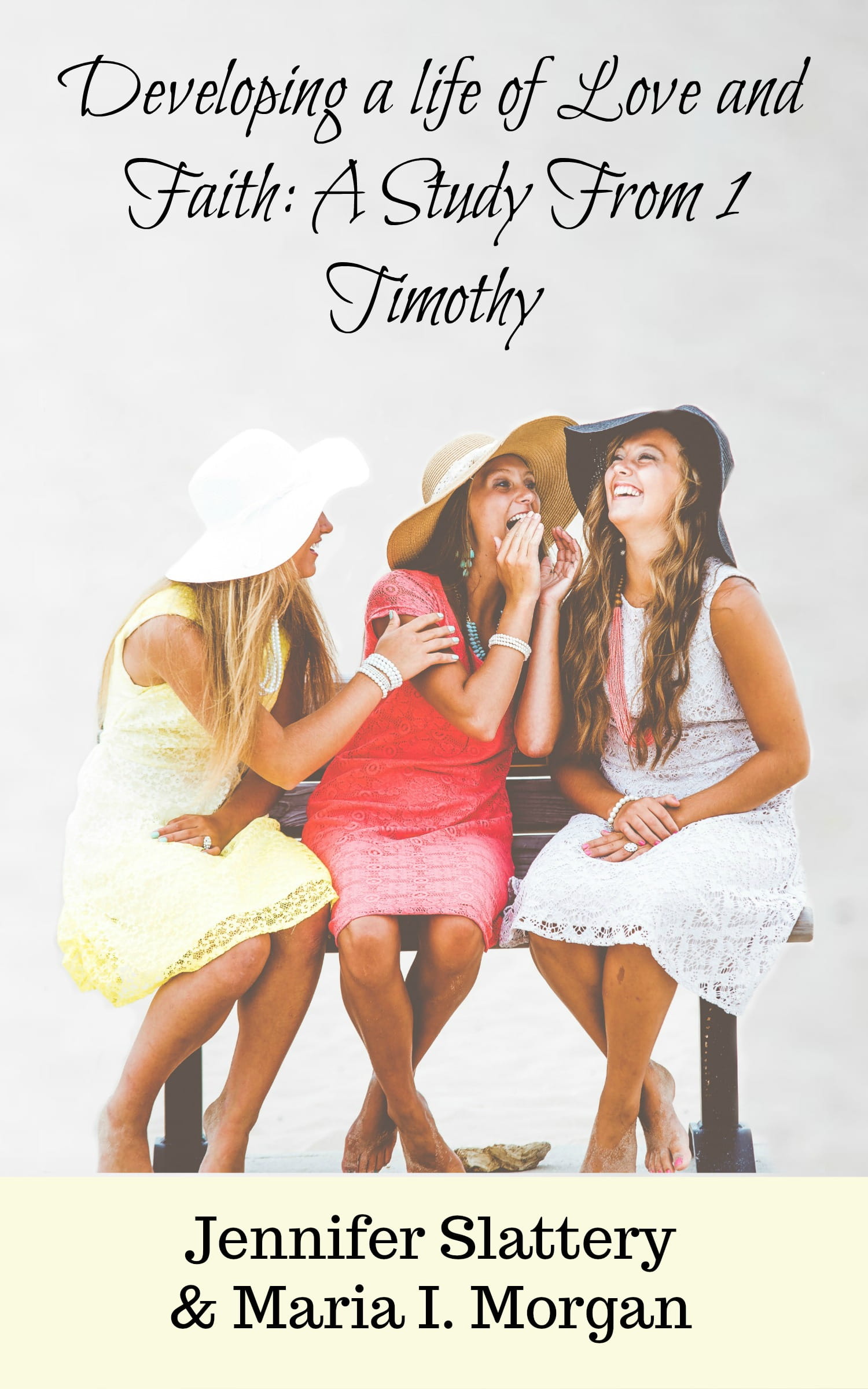 You can subscribe HERE. As a thank you, subscribers receive a free, 36-lesson study based on 1 Timothy (ebook, with a link to download sent in a separate email).
Want Jennifer to speak at your next women's event? Contact her HERE.
Jennifer would love to connect with you on Facebook and Instagram as well.
Sometimes it feels as if darkness has overpowered light, sorrow dominates joy, and confusion and fear infiltrate peace. Watching the news play out before me, or perhaps even sitting with a hurting friend, can make me feel powerless. Ineffectual.
But Scripture tells me this is a lie. In Christ, I--we--have the power to transform our world. Each day, with every word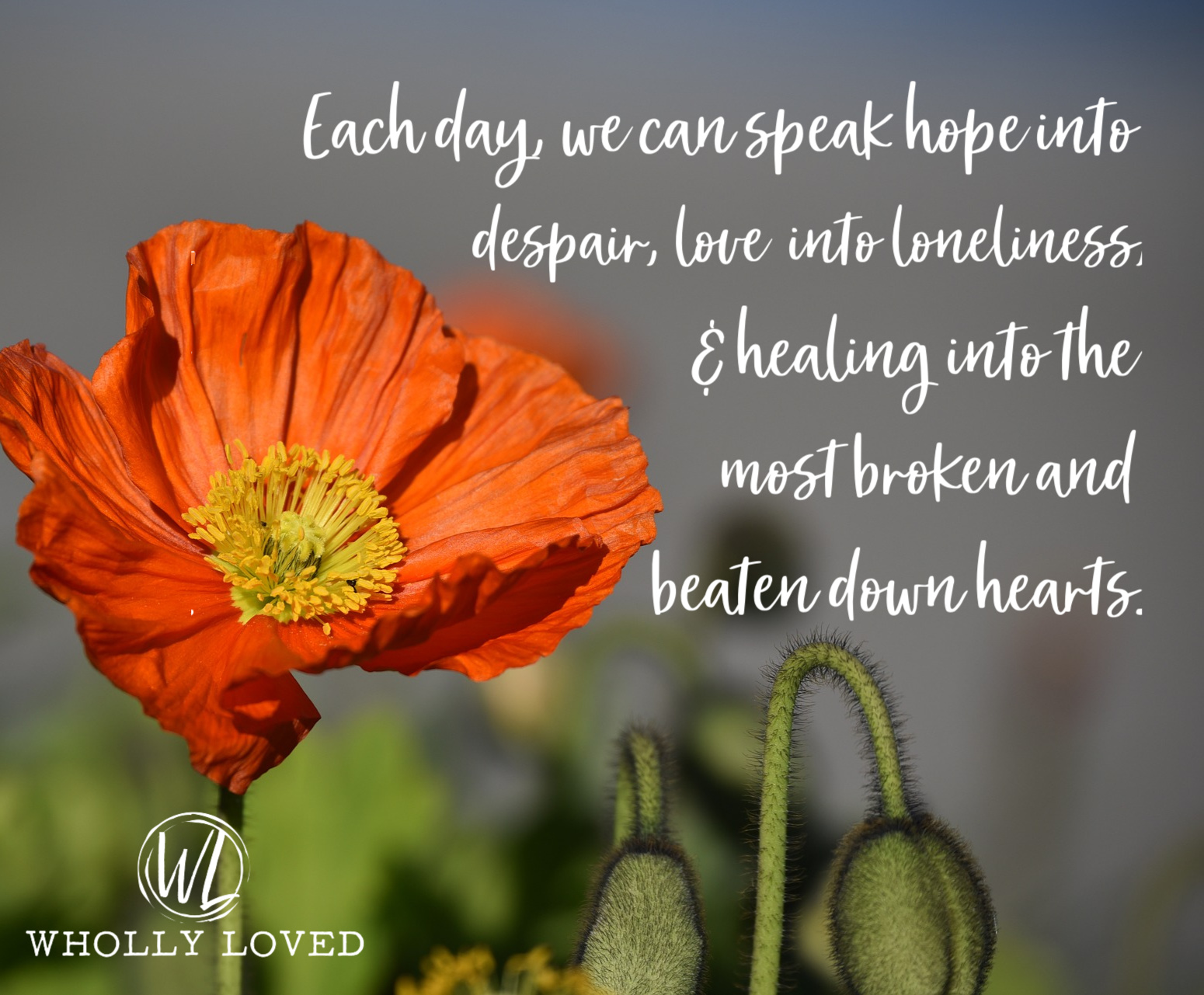 and action we choose, every smile we offer, we can speak hope into despair, love into loneliness, and healing into the most broken and beaten down hearts.
We have the power of the risen, victorious, life-and-light brining Savior residing within.
Here are six ways we can unleash that power:
Engage.
In our hyper-interactive culture, where tweets, posts, and likes often replace face-to-face encounters. The result: Many feel unseen. Insignificant. Unvalued. Simply taking the time to engage others in conversation, even if but for a moment, can encourage a deflated heart. Because remember, we're representatives and reflectors of El Roi, the God who sees. (Gen. 16:13) May we reflect Him well.
Choose grace.
I mess up a hundred times each day. I respond with frustration instead of kindness. I behave selfishly instead of releasing my Father's love. And many, many times I let my mouth (or keyboard) run when I should simply walk away. But though each unChristlike reaction breaks my heart and, often, lead me to confession, I'm also very quick to offer myself grace. I was tired, stressed, overwhelmed ... perhaps caught off guard. Yet do I offer the same grace to others? Do I make allowances for their faults or "make much" of every blunder? Whenever I choose the former, I reveal a bit of Jesus and point others to Him.
Stand up.
I don't want to get political here, and yet ... even as I type, I have to ask myself: When did standing up for the oppressed, beaten down, discarded, and marginalized become a political act? Or at least, deemed as such? It's not. Rather, it's honoring the commands of the One who left heaven to rescue the oppressed--those burdened and enslaved by sin--who tells us to speak out for those who don't have a voice. Proverbs 31:8-9 says, "Speak up for those who cannot speak for themselves, for the rights of all who are destitute. Speak up and judge fairly; defend the rights of the poor and needy."
Enter into someone else's darkness.
Did you ever make flashlight shadows when you were a kid? Did you ever try to do this in a well-lit room? Didn't work, right? So what'd you do? Most likely you closed yourself in a darkened bathroom where the beams from your flashlight radiated strong and bright. Whenever we seek out, reach out, and intentionally walk beside those shrouded in darkness, we flood their world with light.
Show kindness.
Offer a smile, a hug, a word of encouragement, and open door. Never underestimate the power of a simple yet intentional kind act done for another. It can soothe anger, counter distrust, and open hearts to the love of Christ. In everything we do and every word we speak, may we remember it's God's kindness that leads people to repentance.
Pray.
May we see every act of darkness, ugly display of hate, and destructive outburst of anger as a reminder to turn to our unchanging, unconquerable power source—Jesus Christ. Those moments spent on our knees may feel … anticlimactic. We may be tempted to think our time doing—serving in ministry, feeding the power, typing out oodles and oodles of words for books and blog posts—holds more value. But Scripture promises this is far from true. Prayer isn't meant to be something we do in random still moments before our real work begins. Prayer is our first and most important work, regardless the task, because ultimately, only Jesus can truly change a heart and a world. When we prioritize prayer, we're acknowledging we believe this to be true.
Imagine if we each chose to do one of the above each day. Imagine how our families, relationships, neighborhoods—our world—might change.
What is one way you plan to be a world-changer today?
Share your thoughts in the comments below or engage with me on Facebook, because we can all learn from and encourage one another! Because in and with Christ, we can change the world!
And make sure to sign up for her free quarterly newsletter to receive short stories, recipes, devotions, and more!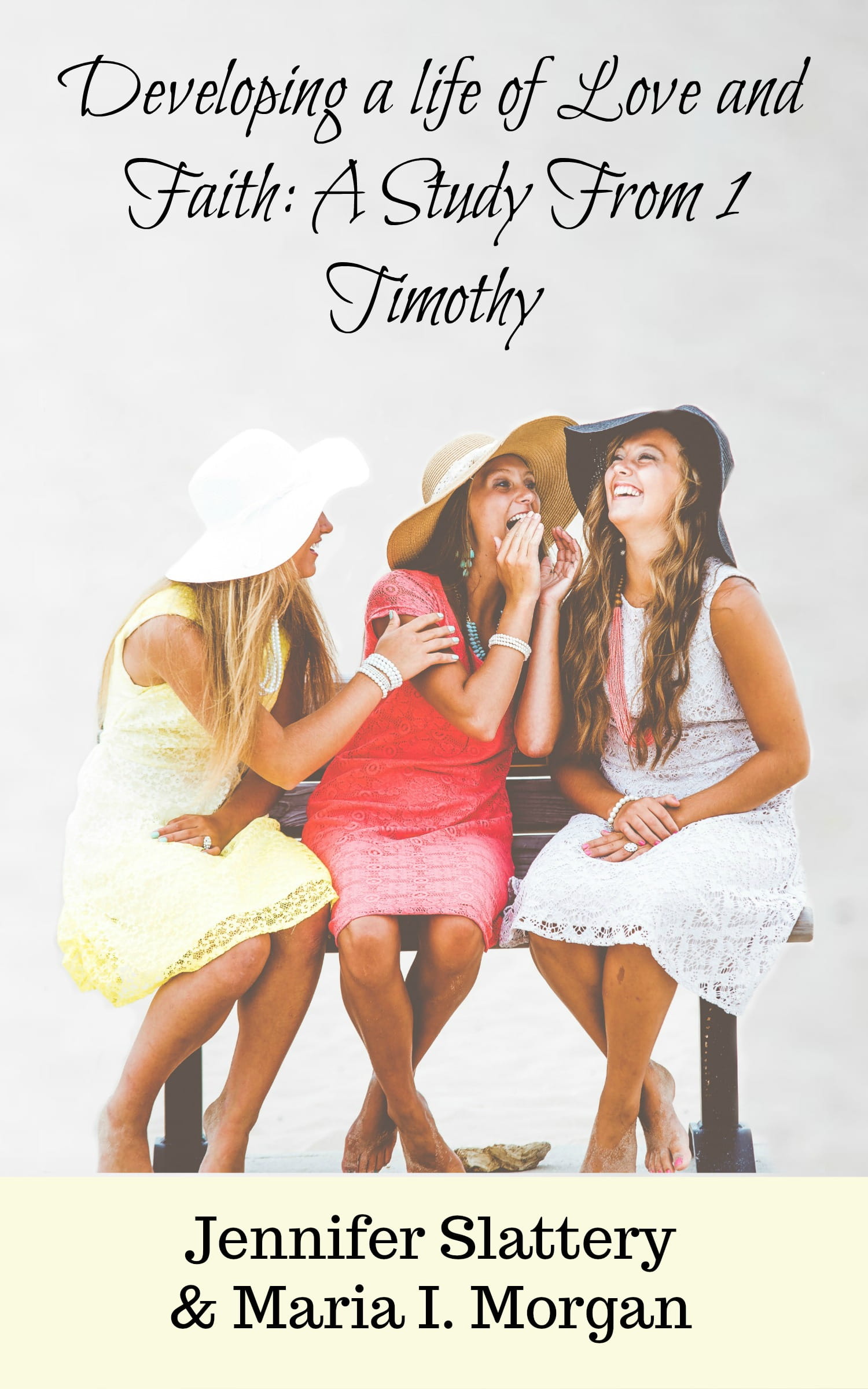 You can subscribe HERE. As a thank you, subscribers receive a free, 36-lesson study based on 1 Timothy (ebook, with a link to download sent in a separate email).
Want Jennifer to speak at your next women's event? Contact her HERE.