Distractibility is one of my biggest weaknesses. Selfishness is my second. Left unchecked, these character flaws hinder my relationships and has hurt those I love. I'd give examples, but I think we all know how it feels to be engaged in a conversation with someone and have the "listener" mentally check out, or tune us out.
It's really hard to maintain a relationship based on one-way conversations.
A few months ago, after being on the receiving end of conversation-distraction, I started
mentally fuming. About halfway through my internal rant, God pricked my spirit with a gentle yet clear reminder of how many times I'd done the same to Him. Of how many times I've either ignored His soft voice or checked out in the middle of prayer.
Then there have been times when I heard Him but acted as if I hadn't. Especially if He was calling me to do something frightening or difficult.
That was how I responded when I first sensed the call to write. God had made Himself incredibly clear–He wanted me to write, full time, for Him. With no guarantee of publication. For all I knew, every word I typed could remain, forever, locked within my keyboard.
But that wasn't what bothered me most. What made me queasy was the realization that should God expand my reach, readers would potentially learn of my shameful past.
So I told God no.
Not outright. I wasn't that … openly rebellious. Rather, I pretended not to hear. I asked for clarification, then confirmation, then more clarification.
But I knew what God wanted, and Scripture says, "Remember, it is sin to know what you ought to do and then not do it" (James 4:17).
The more I ignored God's voice, the less I was able to hear Him. As a result, my relationship
with Christ became increasingly distant, and as it did, my world grew darker and darker.
"That is why the Holy Spirit says, 'Today when you hear His voice, do not harden your hearts as Israel did when they rebelled, when they tested Me in the wilderness'" (Hebrews 3:7-8).
I experienced divine silence for about a year, until one day, I'd had enough. I knew, regardless of what lay ahead, I couldn't live without experiencing God's daily presence.
I can't imagine what it felt like for the Israelites to endure 400 years of divine silence. By the time John the Baptist came on the scene, everyone was anxiously awaiting the prophet who would foretell the coming of the Savior. That was John's role–to proclaim the arrival of Christ and help prepare people's hearts to receive Him.
As Isaiah, an Old Testament prophet said, speaking of John, "He is a voice shouting in the wilderness, 'Prepare the way for the Lord's coming! Clear the road for Him! The valleys will be filled, and the mountains and hills made level. The curves will be straightened, and the rough places made smooth'" (Luke 3:4b-5 NLT).
In this passage, Isaiah is making an analogy for how John would "prepare the way" for the coming Lord by helping remove the obstacles, such as sin and hard-heartedness, that could keep the people of Israel from receiving God's salvation message.
Each day, countless roadblocks distract me and dull my hearing. Therefore, I need to regularly quiet my thoughts and my heart so that I can rest in God's presence and hear, truly hear, what He's wanting to say.
What about you? What are your typical "hearing road blocks" and what are some ways you counter them? Consider this statement: The more we respond to God's voice, the better we're able to hear Him. The more we ignore His voice, the more dulled our hearing becomes. Do you agree or disagree, and why?
If you enjoyed today's post, I encourage you to sign up for my free quarterly newsletter to receive great content (a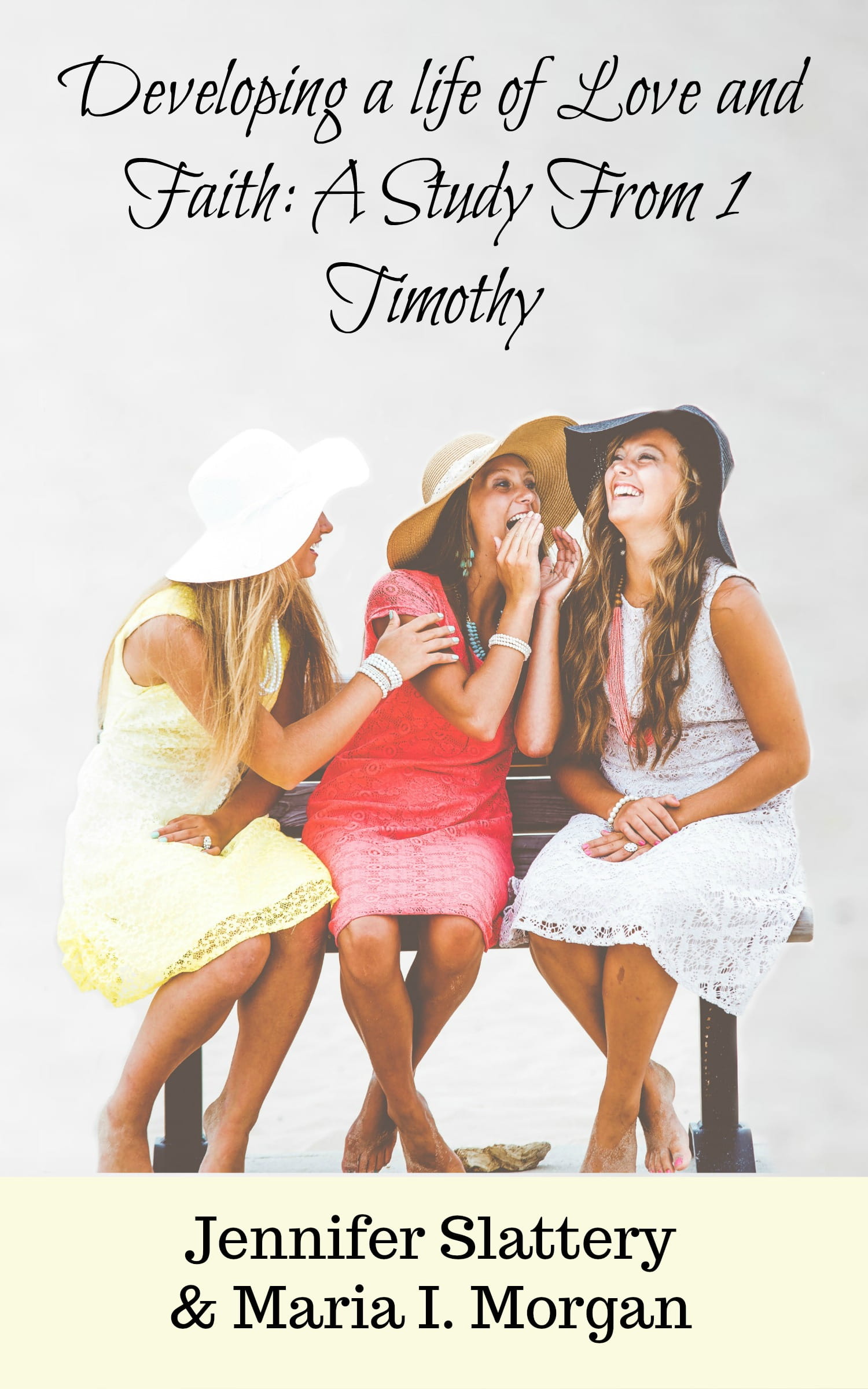 short story, devotional, recipe, and more!) sent directly to your inbox. You can do that HERE. When you subscribe, you should receive a welcome email with links to a free Bible study download. Please contact me through my personal website HERE if you don't receive that.
Want Jennifer to come speak at your next women's event? Find out more HERE and contact her HERE. Find out more about Wholly Loved Ministry events HERE or book her and her team for your next women's event.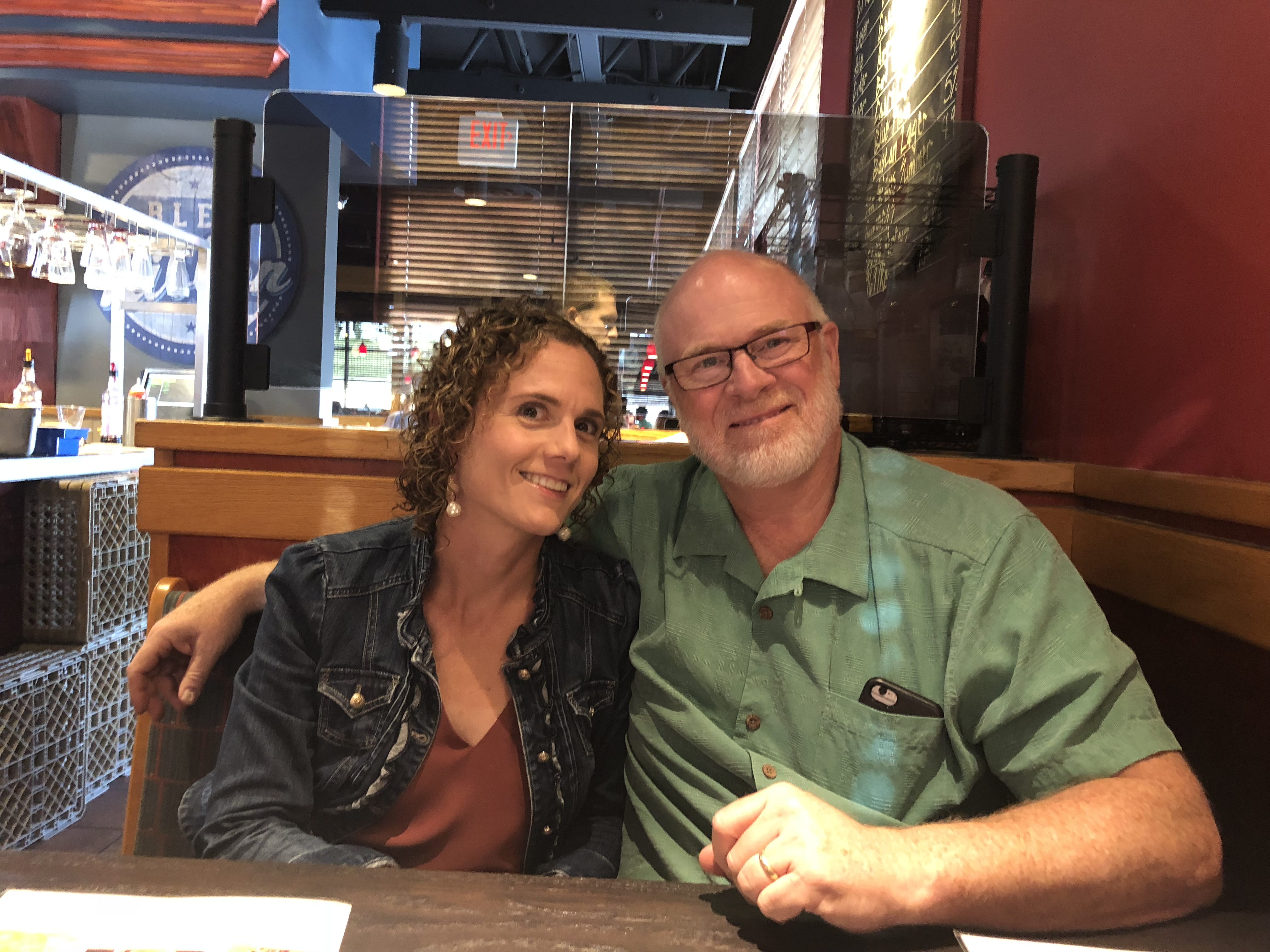 No marriage is beyond hope. So if you're struggling, hold tight, turn your ears to Christ, and follow His guidance wholeheartedly. From a woman who's experienced miraculous marriage transformation, I promise, every step of obedience will be worth it!
Sometimes love is best displayed in hand soap and red Kool-aid, Like twenty bottles and three gallons worth, respectively. Our daughter finds my husband and I hilarious and has been known to post videos of our pantry to her Instagram story and share jokes with her friends.
"When my mom wants something," she says, "my dad doesn't just buy that thing. Oh, no! He buys a case of them. One in every variety."
She's not wrong, although … it hasn't always been this way. In fact, there was a day where our marriage was characterized by fighting, competing, comparing, and withholding. The very thought of showing sacrificial love to one another seemed absurd, dangerous even! Fueled by distrust, false perceptions, past hurts, and manipulation, instead of giving, we strived to get. Instead of sharing, we took. And instead of building a marriage able to withstand a lifetime of moves, changes, and challenges, we tore ours apart one harsh comment, argument, and misunderstanding at a time.
Until the distance between us felt so wide, so cold and immovable, we began planning for the end—the D word.
I'm not sure anything is quite as lonely, feels quite as empty, as living with a stranger who was once your best friend.
One afternoon, with heavy heart, I set to mopping our kitchen floor, maintaining the semblance of a home while ours felt anything but. I prayed while I cleaned, and though I don't remember my words, I'm certain they centered on all the ways I wanted God to change my husband. Then everything would work great and our marriage would thrive!
But something a preacher said on the radio in that moment stopped my poor-me rant. I've long since forgotten his precise words, except for this—His statement that he'd willingly die for his wife.
My typical response from that time would've been, "I wish I had a husband like that!" But on that day, the Holy Spirit must've grabbed hold of my heart, because all I could think about was how badly I wanted to be the kind of woman my husband would be willing to die for. And I knew, as clearly as if God had shined a light on every one of my past behaviors, that I was not living anywhere near like that type of wife.
And I prayerfully determined to change, embarking on a Christ-led process that was far from quit or easy (while God brought my husband on a similar journey), but one that has paid off in years worth of laughter, celebrations, and vacations. Years of enjoying a love, an intimacy, so beyond anything I'd hoped for on that quiet afternoon, almost twenty-three years ago now, that we first said I do.
How's your marriage? If you and your spouse are doing well, praise God! If you're not as close as you'd like to be, know there's always hope! God is a God of healing and restoration! When relational conflict, distrust, or distance arises, it's easy to focus on our spouse's behavior. If only they'd ... Or, if only they wouldn't ... But we have no control over their behavior. We do, however, have full control over ours. Ask God to show you how you can begin to repair your marriage and for the courage and strength to follow His leading. 
If you enjoyed today's post, I encourage you to sign up for my free quarterly newsletter to receive great content (a short story, devotional, recipe, and more!) sent directly to your inbox. You can do that HERE. When you subscribe, you should receive a welcome email with links to a free Bible study download. Please contact me through my personal website HERE if you don't receive that.
Want Jennifer to come speak at your next women's event? Find out more HERE and contact her HERE. Find out more about Wholly Loved Ministry events HERE. 
You might also enjoy her blog post on spiritual vision. You can read it HERE.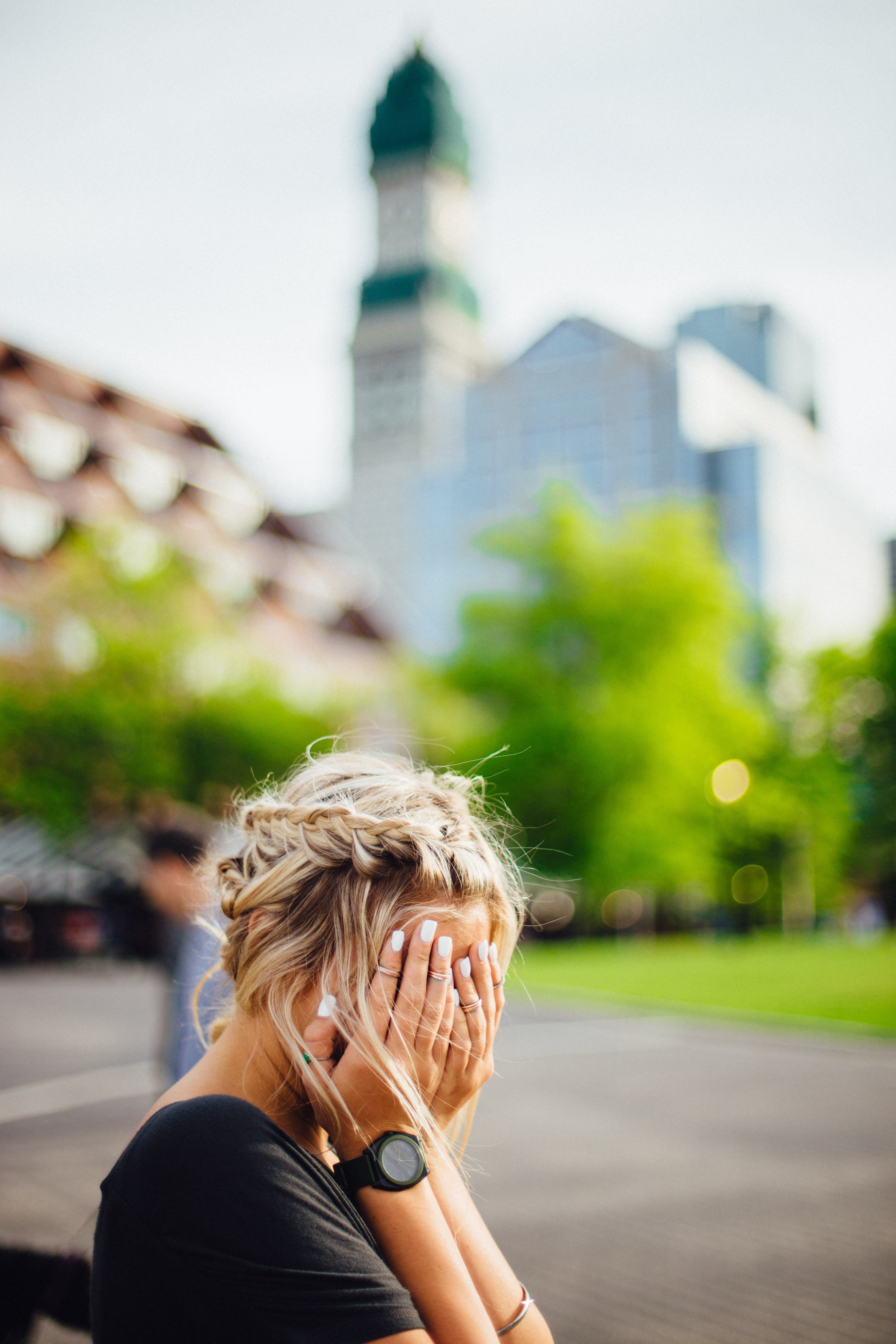 My words has gotten me into a heap of trouble. I've initiated and meddled in arguments I shouldn't have, fought to be right rather than understand, and wreaked destruction in the name of self-defense.
Considering the consequences wrought from my careless, and often damaging, statements, one would think I'd have learned to guard my words. But though I've memorized, prayed, and recited verses addressing this issue numerous times, I continue to stumble.
Here's why: I've been fighting the symptom instead of the cause.
Whenever my mouth (or keyboard) runs a muck, my pride's at fault. The solution, then, is surrender—making Jesus, obedience to Him, and the intimacy that follows (rather than man's opinion) my treasure.
Let me explain using Proverbs 18:2 as an example: "Fools have no interest in understanding; they only want to air their own opinions."
Because we believe we know best, need to defend ourselves, or prove our point.
Often, this is triggered by fear (which, 90% of the time is rooted in pride)—fear of losing face or not getting something we want or hope for. But in our desire to elevate or defend ourselves, we can miss crucial unspoken "heart talk."
Let me give an example. A while back, I engaged in a somewhat heated discussion with someone, one that revealed considerable miscommunication—things that were heard that were never said, statements taken out of context, and others extrapolated in confusing ways. Focused on the miscommunication, I attempted to unpack each one.
Remaining oblivious to the insecurities and wounds underlying it all and therefore only exacerbated the problem. Had I focused on the person's heart more than their words, I could've responded with more wisdom and grace.
Reading through Proverbs 18, I thought of this interchange, and as I often do, of my propensity to talk myself into trouble. Only this time, I went deeper, to my heart. How, I wondered, could I respond differently the next time when, so often, my words tumble out before my brain catches up?
Evaluating the whys behind my behaviors, I came up with a list:
Recognize I don't need to defend myself. When someone criticizes me, if their complaints are valid, acknowledge this and prayerfully consider ways I might change. Because living in grace means I'm in need of it. I'm broken and prone to sin and nowhere near who God would have me to be, and yet I'm accepted and deeply loved. This disarms my pride with humility as I recognize my need for Christ, and this in turn gives me the courage to grow.
Recognize God's opinion and my obedience to Him is more important than man's perception of me. When I base my identity in Christ and treasure intimacy with Him more than "saving face," I don't need to defend myself or prove a point.
When I begin to feel defensive, uncover the fear beneath, and then remind myself of who I am in Christ. He's my defender, protector, perfect guide, and the One who holds my future in His hands.
Don't own whatever's not true. Simply disregard it, reminding myself of action steps one through three.
Finally, listen for the fears and insecurities behind my "opponent's" words and address those before attempting to resolve anything external.
Relational conflicts can be messy, confusing, and cloaked in emotion and false perceptions. To resolve them grace-fully, putting a guard rail on my tongue in the process, I need to take time to go deep—to my and my opponent's heart, surrendering my pride and resultant emotions to Jesus so that He can love that other person through me.
Let's talk about this! Can you relate to my much-too-frequent struggle? If so, what's normally the root cause for you, when your words fly unfiltered? Share your thoughts with us in the comments below because we can all learn from and encourage one another!
Before you go, make sure to sign up for my free quarterly newlsetter, releasing at the end of this month. You can do so HERE. Want me or one of my team members to come speak at your next conference, Bible study, or women's event? Then contact me HERE. And check out our latest blog post, written by Wholly Loved speaker Christa Cottam HERE.