Gospel Focused in the Face of Fear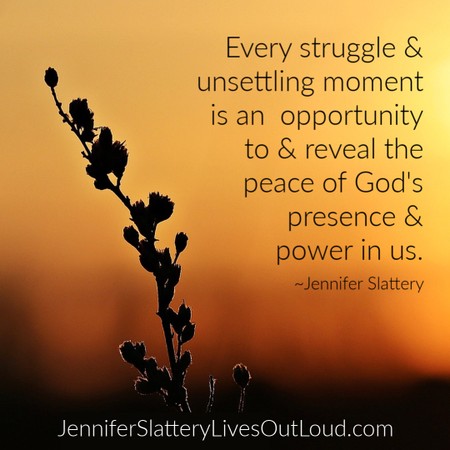 How do you respond when you feel threatened? When someone comes against you, perhaps even actively searches for ways to hurt or defeat you, do you lash out? Self-protect, maybe retreat? Or do you see it as an opportunity to share the gospel?
I hate to admit it, but I'm often tempted to withdraw; to dash to my nearest place of safety, and to remain hidden there indefinitely. In fact, my thoughts can be so consumed with me, eternity might not even come to mind. And yet, what if those uncomfortable, even unfair, situations we all face are divine opportunities to share Christ's love and grace? A love and grace that has the power to transform lives for all of eternity?
This question has pricked my heart numerous times this spring as I consider my family and our increasingly chaotic world. Will I focus on myself, on today, and all the ways I might seek comfort? Will I choose what feels safest and easiest, or will I embrace God's call to die to myself so that He might live and reign through me?
In 35 A.D*. the church was feeling considerable strain. It'd only been about five years since Jesus' horrific crucifixion, and though Christianity was expanding like dandelions during a windy summer, early church leaders were experiencing horrific persecution. But, determined to remain focused on their mission, they appointed able, Christ-led men to fill various roles.
They asked one man named Stephen to help distribute food to widows. Out of all the assignments, that probably felt the safest, or at least, that's what I would've thought. If given the choice between handing out fig cakes or preaching to an angry mob, I worry I would've opted for distribution duty. But Stephen maintained a much broader, more life-giving, much more courageous perspective. Stepping out in faith and the power of the Holy Spirit, he began performing "amazing miracles and signs among the people" (Acts. 6:8).
This created quite a stir, and not in a good way. One day, a group of "religious" men initiated a debate with Stephen. Not a wise move on their part. Empowered by the Holy Spirit, Stephen spoke with such wisdom, these men were left looking foolish.
Their response: to get even. Or at the very least, shut Stephen up.
"So they persuaded some men to lie about Stephen, saying, 'We heard him blaspheme Moses, and even God" (Acts 6:11 NLT).
In the first century A.D., blasphemy was a capital offense. In other words, these men were gathering support for the death penalty. Scripture says, "This roused the people, the elders, and teachers of religious law. So they arrested Stephen and brought him before the high council" (Acts. 6:12 NLT).
Then high priest asked him directly if the accusations against him were true (Acts 7:1), thus providing the perfect opportunity for Stephen's self-defense. But he recognized an even greater opportunity—to share the gospel, and that was precisely what he did.
Because whether feeding poor and lonely widows or standing before a crowd of powerful men, Stephen focused on Christ and His eternal mission.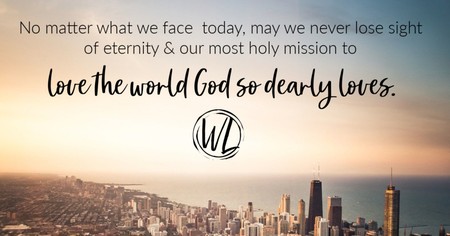 Though I'll likely never find myself surrounded by a murderous mob, each day I face countless opportunities to share truth just the same. If only I'd consistently shift my focus off of myself and place it firmly on Christ and the world He so dearly loves.
What about you? Can you share a time when the Holy Spirit empowered you to share the gospel during a frightening or unsettling encounter?
*Using the dates provided in Tyndale Study Bible, page 2362
Let's talk about this! What are some ways you can reveal Christ in the middle of your most challenging circumstances? How does your dependence on Him reveal the beauty and power of grace?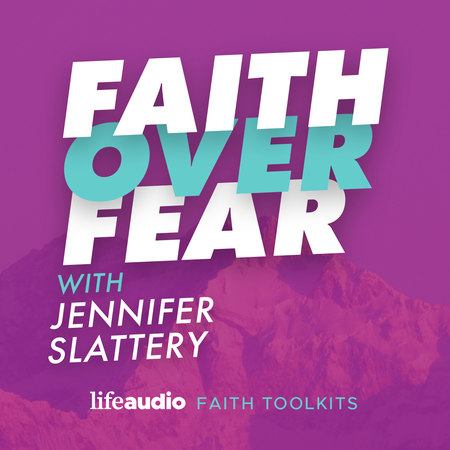 Find Jennifer Slattery's Faith Over Fear podcast HERE and her correlating Bible reading plan HERE.
Connect with Jennifer Slattery on Facebook and Instagram and contact her HERE to book her for your next women's event. Sign up for her free quarterly newsletter HERE.
Jennifer Slattery is a writer and speaker who hosts the Faith Over Fear podcast. She's addressed women's groups, Bible studies, and writers across the nation. She's the author of Building a Family and numerous other titles and maintains a devotional blog at JenniferSlatteryLivesOutLoud.com.
As the founder of Wholly Loved Ministries, she's passionate about helping women experience Christ's freedom in all areas of their lives. Visit her online to learn more about her speaking or to book her for your next women's event and sign up for her free quarterly newsletter HERE and make sure to connect with her on Facebook and Instagram.
---