10 Ways to Transform Your Christmas into a More Meaningful Holiday
Joe McKeever

---

Joe McKeeverhas been a disciple of Jesus Christ more than 65 years, been preaching the gospel more than 55 years, and has been writing and cartooning for Christian publications more than 45 years. He…

More

2015

Dec 02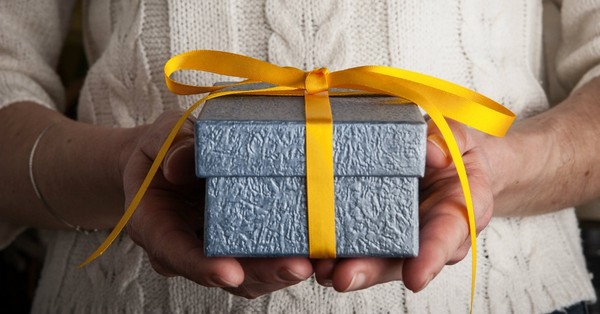 Those of us who love the Christmas season–I plead guilty!–often are in the market for ways to make it more meaningful.
I polled some friends and would like to share some of the results.
Give more. Give yourself. Give the unexpected. Give ten times as much as they expect. Give more than ever before.
Shop less. Buy fewer. Spend less. Stress less.
Quit giving to the adults; give only to the children.
Give no more than 3 presents per child.
Emphasize the personal aspect.
Write more notes. If you send Christmas cards, write personal notes on them. Don't be afraid to tell people you love them, even if you need to vary the verb and make it "I treasure you" (Or, cherish, adore, appreciate, or thank God for you).
Okay. Now, our ten ways to transform your Christmas season…
1) Never pass a Salvation Army kettle without dropping in some money.
My friend Annie got me started on this. Recently, I noticed on her Facebook page that she was re-emphasizing this commitment, and told how after finding herself with only big bills on one occasion, she has made it a practice of having a number of ones and fives in the front of her purse, just for this reason.
I suggest the Lord's people do something similar every time the offering plate comes by in church. Give something. It's a wonderful habit, a thrilling privilege.
2) Volunteer with some organization that is ministering to the homeless and needy.
Especially on Christmas Eve and Christmas Day, volunteers will be scarce, so that would be the best time of all to work.
In my city, we have homeless shelters and a seafarers' ministry.
3) Look around for some needy family whom you can minister to.
Get your children involved.
A family in one of my churches taught me something. The father, a wealthy businessman, told me, "My children have everything they need and a lot they don't. In order to get across to them the meaning of Christmas, I require each of my children to earn money which they will then spend entirely on a needy family during the holiday season."
4) Find out who is looking after the hospital ICU and CCU waiting rooms over the holidays.
Most hospitals have auxiliaries made up of men and women who volunteer for patient and patient-family care. But not all do. When out of town families are spending long days and night in a vigil at the hospital, they would appreciate someone stopping by on Christmas Eve and Christmas Day with small gifts and some edible goodies. Again, you will need to clear this with the hospital administration.
5) See what other churches are doing at Christmastime.
Some will have plays and pageants and orchestral presentations that would be a delight.
If you are heavily involved in your own church's productions, visiting another church and sitting anonymously in the audience is a great way to streamline your focus and heighten your joy in Christ.
6) Christmas Angel Tree.
This is a ministry, I believe, of the Salvation Army, one our church has participated in for many years running. The idea is to provide Christmas presents and a nice luncheon for the families of prison inmates. I'm sure the Army can tell you how to pull this off. Those of us who have been involved even to a small degree have found that the joy on the faces of the children make it worthwhile. (My sources say that Prison Fellowship birthed the concept, and it's being done now through PF as well as the Salvation Army. I'll correct this if it is wrong.)
7) Operation Christmas Child.
This ministry from Samaritan's Purse has caught on like wildfire. Thousands of churches delight in leading their people to fill shoe boxes with gifts for children in other lands. www.samaritanspurse.org.
8) Host the youth, college, or career Christmas parties in your home.
My friend Holly, who does this for her huge church in Houston, says, "So many just need hugs and cookies from adults who love them."
9) Go caroling in your neighborhood, to shut-ins, in a nursing home.
Use your own judgment as to whether caroling up and down your street–ringing the doorbells so "they" will come out and see–is a good idea. You know your neighbors.
10) Who has to work on Christmas Day?
The waitresses in Waffle House come to mind. So, what if you took presents to them, or gave them eye-popping tips?
The ideas are endless.
Ask the Father. He who loves the Son best of all knows all the ways to honor Him and to bless people in His Name.
"Unto y'all is born this day in the City of David a Savior!" That's the best news ever.
Merry Christmas, y'all.
Publication date: December 2, 2015
---