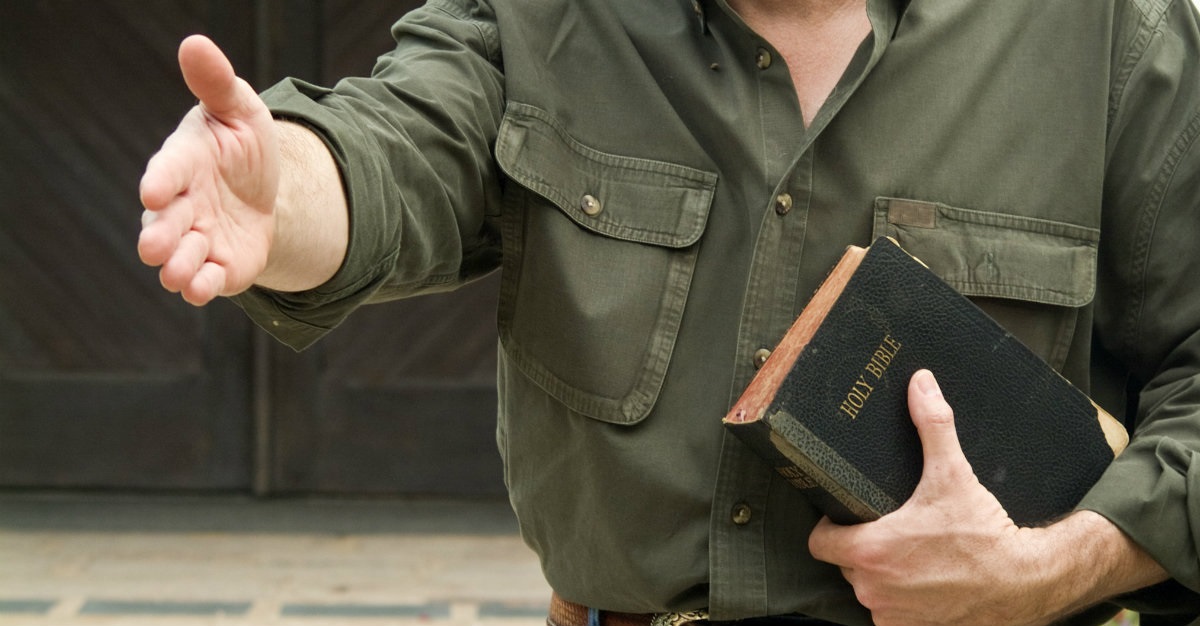 This morning, as we were sitting at the breakfast table discussing memories good and bad, my Bertha said something I wrote down so I'd get it just right.
We have a wagonload of memories of God's people who have loved us and cared for us. But we also have painful memories that we wish we could edit out of our lives.  But the Holy Spirit has shown me that if He took out the pain and strife, He would also be removing the lovely things that happened during that same time. Or, that happened as a direct result of the bad event. 
It brought up a painful memory from my junior high days. A teacher said something really harsh that forever left its mark on me. Over the years as I have sometimes reflected on that incident, my primary focus has been on the offense. I've wondered about that teacher, why he did what he did, what it meant, and so forth. But I realized something from what Bertha said today.
The teacher Who Scarred the Kid 
Early in the semester of the 7th grade, all the students–perhaps a hundred of us–were herded into the gymnasium. The band director, a Mr. Keating, called everyone to order and announced that today we would be electing class officers.
Now, bear in mind that I was new there. For four years I'd gone to school in rural West Virginia and then we moved back to Alabama in time for my sixth grade in a two-room rural (really, really rural!) school. So, now, junior high and all the kids in our part of the world ride the bus into the county seat of Double Springs, Alabama for the rest of our schooling. The junior and senior high classes were all held in the same building.
If there were a hundred students in our class, perhaps half of them had gone to elementary school right there in town. The others of us were from out in the county and had attended tiny schools. Only the town kids knew each other. So, when class officers were nominated, naturally they nominated the people they knew. As a result, the town kids were raising their hands and nominating one another. Only they were being elected.
So, I raised my hand.
Mr. Keating said, "McKeever? You have a nomination?"
I said, "Mr. Keating, I don't have a nomination. I just wish we could elect someone other than the town kids. The problem is we don't know each other."
The look he gave me could have burned a hole in my shirt. He said, "McKeever! I want you to sit down and shut your mouth and don't open it again for the rest of this period! Are we clear on that?"
I had been slapped with words.
The man did not know me, we had never met, and yet he was angry at me. Later, I decided that since my older brothers were in the high school–Ronnie would have been 17 and Glenn 16, and they were forever pushing the envelope of what was permissible–that he decided I was a trouble-maker.
That's the incident. I had no further dealings with the man. I never took band and he did not have cause to lead any class in which I studied, so that was the sum total of our connection. He did, however, leave a lasting impression on me.
But I've decided something, particularly based on what Bertha said this morning.
As a result of this harshness, the Lord made me more sensitive to new kids. He made me more aware and more thoughtful of new neighbors, new people in church, and new employees. I knew how it felt to be new and to be cut down by the system.
You know, too, don't you? You've been there…
The Lord was emphasizing to Israel that once they got in the Promised Land, they were be fair and show kindness to foreigners and strangers. He said…
–You shall not cheat your neighbor nor rob him.
–You shall do no injustice in judgement. You shall not be partial to the poor, nor honor the person of the mighty. In righteousness you shall judge your neighbor.
–You shall love your neighbor as yourself.
–If a stranger dwells with you in your land, you shall not mistreat him.
–The stranger who dwells among you shall be to you as one born among you, and you shall love him as yourself, for you were strangers in the land of Egypt; I am the Lord your God.
That's all from Leviticus 19, one of the great chapters of the Old Testament.
Don't miss the last part of verse 34: You shall love the strangers among you because you know what it's like to be a newcomer and a stranger. You were that in Egypt once.
I have been a new kid in school. I spoke funny (Yankee in the deep south). I was short, the shortest kid in the 7th grade. And I was outspoken. All of these combine to make the new kid a problem for the rest of the class to welcome in. I'm thankful for those who did it.
In time, some of those "town kids" became my lifelong friends.
As a general rule, church people do not intend to be rude or unkind concerning newcomers. They do not intend to crush the spirits of those bewildered about the large church and all the choices and unfamiliar faces. But they do it anyway as a result of being thoughtless.
The friendly greeter at church is thoughtful. He or she arrives at church fully intending to find the unfamiliar faces and welcome them. They know not to overdo it, as visitors can easily feel pressured by too much attention. So, they pray in advance for the Spirit to lead them and they always try to listen closely to the guest and to the Spirit within.
And don't we appreciate those who function well as greeters for church… and for school… and for the neighborhood!
Lord, we have all been visitors in the past. We know how it feels. So help us to be kind and gracious to all we meet.
Photo courtesy: ©Thinkstock/kk5hy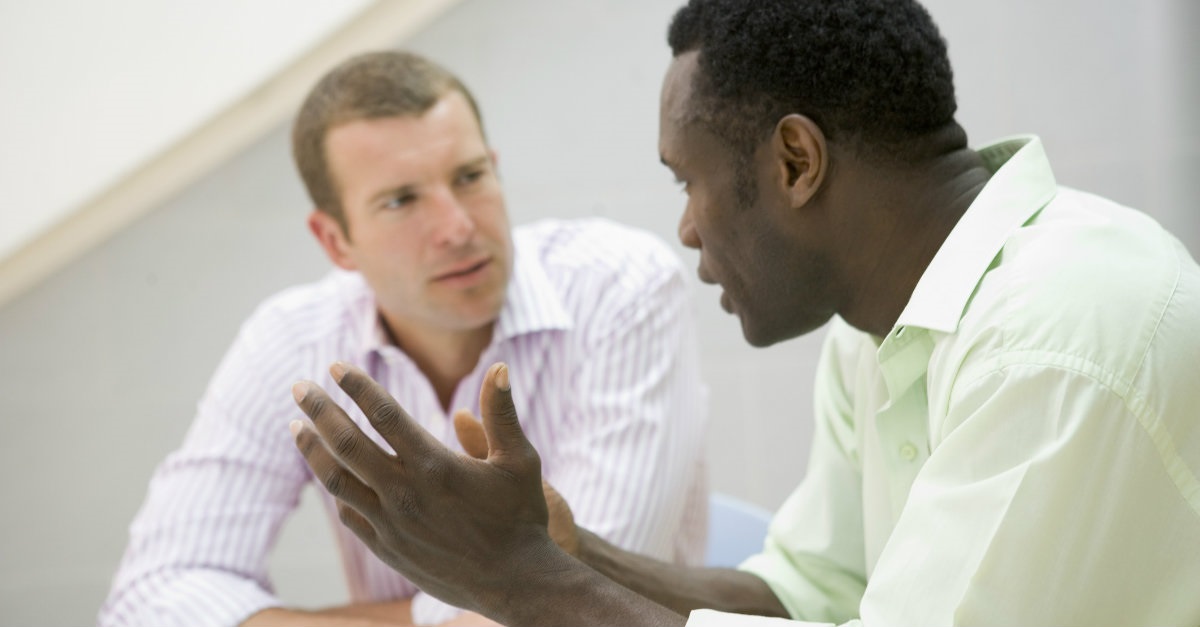 "Blessed is the man that walketh not in the counsel of the world, nor standeth in the way of sinners, nor sitteth in the seat of the scornful" (Psalm 1:1). 
"The natural man does not receive the things of the Spirit of God, for they are foolishness to him…" (1 Corinthians 2:14)
Around Easter and Christmastime, polls, surveys, and magazine articles all indicate the world has given up on Jesus, on God, on Christians, on the church, or on preachers. But let not your heart be troubled, Christ-follower.
We may as well ask a blind man what he thinks of the sunrise I enjoyed this morning, a deaf person how they appreciated the symphony, or my unbelieving neighbor what he thought of my sermon last Sunday.
The world is lost. Never lose sight of that, follower of Jesus Christ. So, we should not be asking it for direction or seeking its counsel. When the disciples told Jesus the Pharisees were offended by Him, he said, "Let them alone. They are blind leaders of the blind." (Matthew 15:12,14)
And yet, how often do we hear of people polling the neighborhood of a designated area to find out what people see as their greatest need, what they would like most from a church, or why they no longer go to church. Then, they build a church program around the results of their poll. What's wrong with this picture?
They are called "lost" for a reason. (See Luke 15.) 
Here are 10 questions the Church should not be asking of the world…
1. We don't ask the world how to get to Heaven.
The world has plenty of answers, true. But any answer that does not involve the Lord Jesus Christ and His death-burial-resurrection is manmade and thus wrong, no matter how beautiful or philosophical. The world's answers are based on feelings and convictions, something read or dreamed or heard, or what someone wished were true.
Jesus alone has the answer to this. Why? Among other things, "No one has been to Heaven except the One who came from Heaven, even the Son of Man" (John 3:13). He is the One and Only. And then, He is The Way to Heaven (John 14:6). The only way.
2. We do not ask the world what it thinks of Jesus.
The world does not get Him, friend. Take all the polls you like and they will consistently say the world does not believe in Jesus or that people believe Him to be something other than what He was. To the world, Jesus was a prophet, a good man, a zealot, or a misguided Jew. Christians must never be disappointed by polls and surveys indicating the world finds Him less than the Son of God. The natural man does not get it!
3. Don't ask the world if it would mind if you lived for Jesus Christ.  
This world is no friend to grace. The world is just as hostile to the dedicated follower of the Man of Galilee as it was to His ministry in the first century. And they crucified Him. So, why would we expect any better treatment?
4. We must not ask the world how it would like the gospel presented. 
Sugar-coated will always be the answer.
5. We should not ask the world, "What bothers you most about Christians?"  
Unto his master a servant stands or falls, says Romans 14:4. Outsiders–who do not get spiritual things–should never be asked to rate the work of the Holy Spirit.
6. What changes can I make that would make it easier for you to like me and thus like Jesus?  
Don't ask that, friend! Your Lord has not the slightest desire to be liked by the world.
Doubtless the world would like us to shut up about Jesus and devote ourselves to doing good works such as feeding the poor people, of whom the world never has compassion or time. The world is offended when we say that Jesus alone saves. That sounds too narrow and they'd like us to soften that, broaden it, mute it. "Just shut up about Jesus," will be your answer from the world. And that's the last thing we should ever do!
7. What can I do to make our church service more pleasing to you?  
Would you like the pastor to dress the way you do? To quit using Bible language and talk the way street punks do? To bring the world's music into the church so people don't have to give up anything to follow Jesus?
Anyone see a trend here? Is it possible that some followers of Christ have done this very thing?
8. We do not ask the world for its understanding of God, of Jesus, of the Church, of the Gospel, of the Cross, or of God's methodology.  
"None of the rulers of this world understood (this); for had they known, they would not have crucified the Lord of glory" (1 Corinthians 2:8).
9. Should Christians stay out of politics?  
Do not ask the world. If you do, it's answer will always be a resounding "Yes!" In fact, some will say Christians should not even vote or speak up lest they (ahem) "impose their religion on others." So, watch for the attacks against Judge Brett Kavanaugh, the latest Supreme Court nominee, since he is a religious man, we're told. In the minds of some, this disqualifies him from serving in public office.
10. We must not ask the world for permission to live for Christ, to speak up, to bear witness, to worship, to distribute the Word, and spread the gospel.  
We must assume that those who love darkness because their deeds are evil will resent anything and everything you do. But you did not start following Jesus in order to be popular and well-liked, I hope.
Matthew 10:16-42 is your (and my) manifesto as followers of Jesus. (The earlier portion of that chapter was given just to the disciples as they went out to preach, but from verse 16 forward, it's for all disciples for the rest of our lives.) Read it and get used to several facts: When you started following Jesus, you began swimming upstream in a downstream world. The world is no friend of those who follow Jesus. We must not ask the world what it wants or approves or finds appealing. We should take our stand boldly and accept the consequences.
There is one question and one only which we should ask of the world: May I tell you about Jesus? 
Photo courtesy: ©Thinkstock/BananaStock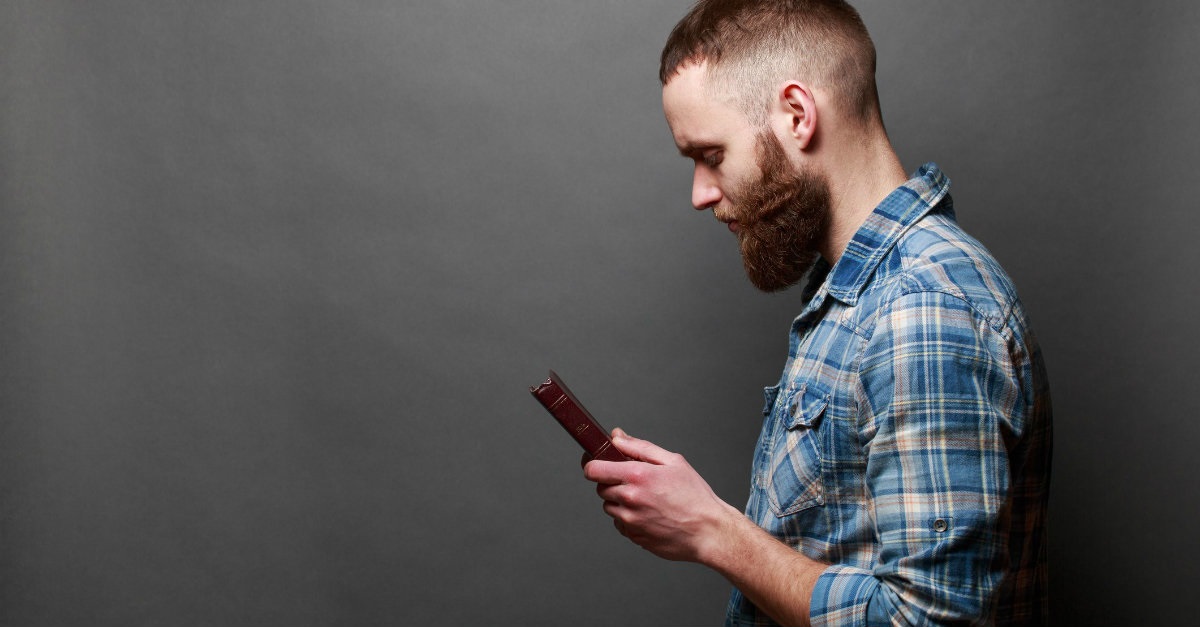 The new pastor looks out at the congregation.  He's acting confident and looks the part. The search committee did a good job from all appearances.  The pastor speaks well and seems to know what he's doing.
But wait…
Has someone removed the pulpit from the platform?  And is that a rowboat the preacher is standing in?  What is going on here? Am I in the right church?  Have we entered the twilight zone?
I know of a pastor who did that on his first Sunday.
Is the new pastor not wearing a suit? Oh my, is he wearing jeans and sneakers?  Whatever is our church coming to? What was the search committee thinking to bring in such a person to pastor our great church?
Sound familiar to anyone?
Was the new pastor right in introducing some changes immediately? I don't know.  It depends on a hundred things.  Suffice it to say, most times the new pastor gets it right.  However…
Sometimes new pastors goof up. They get off on the wrong foot. Sometimes they misspeak.  Or they call an important person by the wrong name. New pastors have been known to introduce change abruptly when a more thoughtful thing would have been to prepare the congregation and transition slowly.
In every case, beginning pastors need one huge thing from the congregation.
Space 
They need time.  They need slack.  Some room. They need a lot of understanding.
New pastors need time to adjust, to learn you, to make connections, to find the path, to hear the heartbeat of the congregation, to learn the history of the church, to decide what God wants, to receive the vision from Heaven, and to make a few mistakes.
How's that?  New pastors make mistakes?
Yes. The new pastor needs time and room–the freedom, actually–to make a few mistakes.
Someone reacts, "The new pastor will make mistakes? Horrors! We cannot have that."
Count on it, my friend.  If the minister tries anything at all out of the ordinary, chances are some actions may be wrong-headed or ill-timed or misinterpreted.
Why would he do this?  Answer: Someone told him "If you're going to make changes, start off with the big one. Then everything afterwards will be easier."  Soooo foolish.  Or, someone has advised him, "Better let them see from the get-go that you are not the old guy.  So, play your Ace card first."  Equally unwise.
But, we pastors don't always know. Sometimes we take bad advice.  And when we do, we hope we have a congregation that gives us a little wiggle-room.
So, we the members of the congregation will do well to expect it and to plan from the first to cut him some slack.
How we react 
Nothing will tell the story on your congregation more than how everyone takes it when the new pastor goofs.
To be sure, some people will go ballistic and shift into critical mode. These are the people who were "just looking" for some fault to point out.  They're secretly delighted that the pastor has handed it to them on a silver platter.
An immature congregation will expect the pastor to be perfect from the first.  Listen closely and you will hear this: "We deserve better."  I suggest that such a statement deserves a response, particularly if several voices are insisting that they deserve the finest. Try this…
You say: "My friend, I don't think we want God to give us what we deserve.  The way I read my Bible, if we got what we deserve, we would all be in hell."
We want grace, yes? Then, extend it to one another, and to the new shepherd of the flock.
I'm thinking of the first mistake I made on a new job and how my boss reacted.
I was 22 and fresh out of college. We had married and were trying to save a little money before heading to seminary.  The Lord had given me a wonderful position as secretary to the production manager of a cast iron pipe factory just outside Birmingham.  One of my assignments was to take the purchase orders sent down from the sales office and retype them into a work order for the production department.  The shipping department received a copy so they would know what to send and where.
In typing up the order, there was a tiny detail which I was told would make a great deal of difference in the pipe manufactured and shipped.  If I typed in the letters EN, the pipe was to be "enamelined."  Without that, the foundry would know the pipe was to be tar-coated.  Those two little letters made a huge difference.
An entire truckload of pipe had to be returned from California because I had failed to type EN into the work order.  The cost to the company ran into the thousands of dollars.
I was mortified.  My boss pointed out what I had failed to do and what it cost the company.  He gave me a moment to digest this, then said, "Joe, don't let it happen again."
That's all he said.  And you can believe I didn't.
That has forever stood in my mind as the proper way to deal with a new employee who has made a bone-headed error.  Show them grace but hold firm as to how it should be done.
One more thing…
When the new pastor does something unexpected that is clearly unwelcome, when everyone is going ballistic, you be the one who speaks up for him.  Even though you were surprised, maybe disappointed or offended, shocked or amused, even so speak up in his defense.
"Let's give him time, folks. Pray for him and love him."
Joe McKeever has been a disciple of Jesus Christ more than 65 years, been preaching the gospel more than 55 years, and has been writing and cartooning for Christian publications more than 45 years. He blogs at www.joemckeever.com.
Photo courtesy: @Thinkstock4maksym