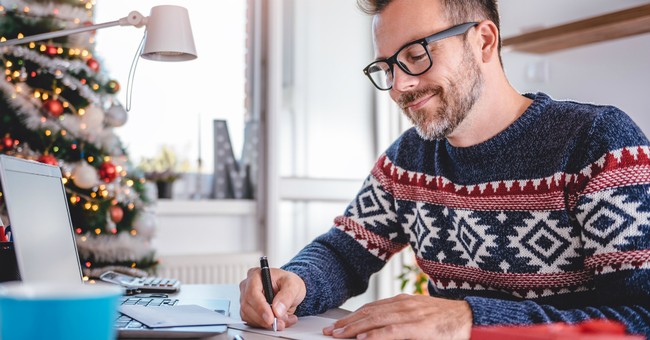 Photo Credit: ©GettyImages-Kerkez
In the second half of this article, you'll find out what the Lord did to me when I obediently responded to his wakeup call about giving. And let me warn you—it's something He delights in doing to us!
The reason some of God's children find the Christmas season endlessly boring and monotonous is they have forgotten one huge fact: It's not about you.
Consider How Writing Something Can Be A Blessing
We need to get out of our house or God's house and share His love with others. So why not consider writing something:
Write a big check—a big one, larger than anyone expects—for a ministry that is touching the world for Jesus.
Write a small check if that's all you can do—for a ministry that is touching someone for the Lord that you couldn't.
Write a note to someone who could use a word of thanks or encouragement or cheer. Tell them how special they are to you, or remind them of something they once did or said that lingers with you to this day. Handwrite it, don't type it.
Write a one- or two-sentence testimony of what the Lord means to you and post it on Facebook. Try to get creative, to say it in an unusual way.
Write a text to someone to say you were thinking of them today and you lifted them in prayer. Do not burden them by asking them to reply and please don't be particularly ridiculous and ask them to forward this to ten friends. Anyone who does that is blessing no one and burdening everyone.
What the Lord Inspired Me to Do
After I wrote "write a check," the Lord brought to my attention a pastor serving a small town about five or six states away from here, a man I do not know, a town I've never heard of, but someone who is struggling financially and needs some help.
I did what you expect I'd do. I made some calls to confirm that this need was legitimate and not someone running a scam. To our everlasting regret, there are so many people out there who will tell any lie, fake any sentiment, make any promise, in order to tug at the heartstrings of God's people as a way of working their way into their bank account.
So, today, I'm writing a healthy check and sending it to that church to help that pastor. I prefer to send it to the church and designate it for him. In most cases, churches have safeguards in place to govern the Lord's money, coming in and going out.
But in this case, I designated the money directly to the preacher after learning the need is genuine and that assisting him would be Christ-honoring.
God Knows You're Tired, and He Still Blesses Your Giving
Now I'm remembering something and smiling. Some 20 years ago, when I was pastoring FBC of Kenner, LA, across the street from the New Orleans airport, my Wednesday night message was about "serving God when we are tired." My content was John 4 where Jesus was tired and yet ministered to the Samaritan woman at Jacob's well.
I did a good job, I thought, and dismissed the congregation.
But the Lord was not going to let me off that easily.
A young single mother who had been reached through our benevolence ministry came up. "Brother Joe," she said, "I need to move tonight. If I don't move tonight, I'm going to lose my deposit."
I thought exactly what you the reader are possibly thinking: Wait a minute. You need to what? Are you serious? You want us to move you tonight? From where to where? Do you have another home to move into? And a hundred other considerations.
Suddenly it occurred to me that the Lord had just called my bluff.
It's one thing to preach about serving the Lord when we are tired, and quite another thing to serve the Lord when we are tired. This was Wednesday night, the end of a long day, and it was 7 o'clock. People were about to leave the room where we were meeting.
If I was going to do anything, I had to do it now!
I got on the microphone. "Chuck, I need to see you now. Jim. Roger. Neil. Can you meet me over here at the piano now?"
I said to about six or eight men and women who had gathered, "Carol here needs to move tonight. If she doesn't, she loses her deposit. She has an apartment lined up at (address). She lives down here in River Ridge.
And then, I asked it: "Can you take your families home and come back here in one hour? Bring your pickup trucks, anything you have to haul things, and we'll go together. I'll see you here at eight o'clock."
I didn't really ask anyone, I just said "be here." And give them credit, they all came. It turned out that she had not done one thing about packing to move. The house was a shambles. But my lovely friends, God's faithful whom I was privileged to serve as pastor, boxed up everything she owned and moved it into the new apartment (which was much, much nicer).
We were out of there by ten o'clock that night.
And I wasn't tired any more.
It had been a wonderful evening of fellowship and service.
Today, the youngest child of that lady is about to graduate from college. For the past several summers, some of us have supported that young lady as she has served God in summer mission projects, on the Florida beach, and this past summer in Asia.
So, today, I'm writing a check. And doing it "as unto the Lord." I do not know the recipient, but God knows and I'm doing this at His command.
God is so good.
---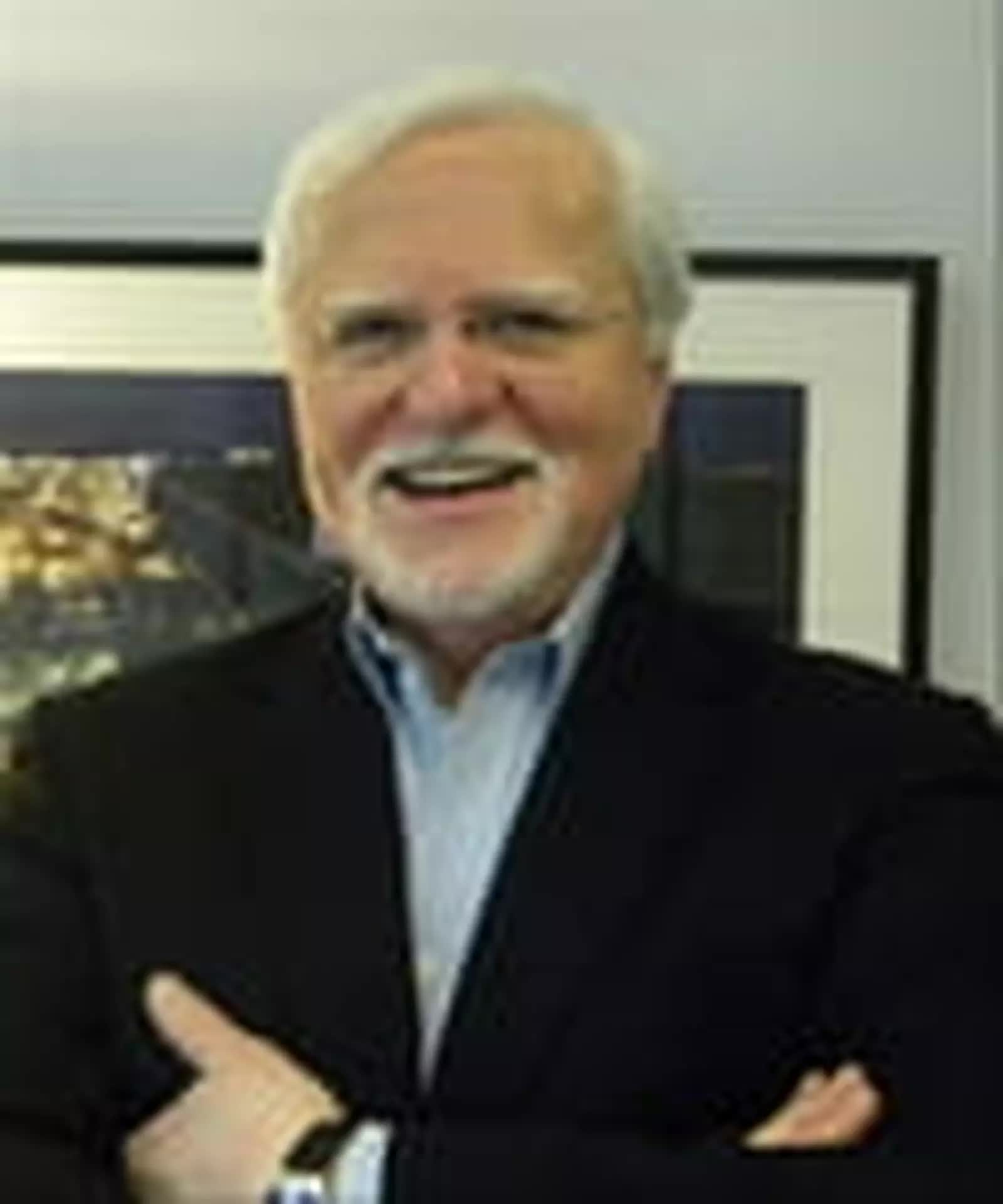 Joe McKeever has been a disciple of Jesus Christ more than 65 years, been preaching the gospel more than 55 years, and has been writing and cartooning for Christian publications more than 45 years. He blogs at www.joemckeever.com.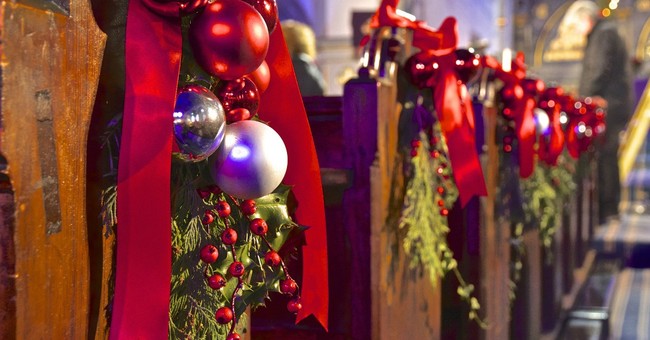 Photo Credit: Getty Images
I've not pastored since the Spring of 2004, and so have the perspective of a good many years on this subject.
I have, of course, been in church all that time–for five years as director of missions for the SBC churches in the New Orleans area, retiring in 2009–and probably two-thirds of the Sundays have been preaching in churches far and wide, big and small, contemporary and traditional, impressive and otherwise.
I have always loved the Christmas season. I enjoy the constant carols in the department stores (although I confess that Brenda Lee's "Rock Around the Christmas Tree" and a couple other seasonal things have outlived their usefulness with me!) and browsing the stores and the displays some stores still make. I'm good with Happy Holidays or Season's Greetings as well as Merry Christmas. One is as scriptural as the other.
If I were the pastor, once again, of a church during the Christmas season, here are a few things I would do…
–I would plan my calendar to include family time and 'do nothing' time. The human spirit needs such rest periods.
–I would visit every nursing home in the area with gifts. I would take along a child or two.
–I would make myself available for every retirement home/assisted living place to do a short Christmas program during December and would bring gifts to all the residents.
–I would make sure the Angel Tree program was alive and well in my church, as it blesses the families of incarcerated prisoners.
–I would support the Operation Christmas Child with its shoe boxes.
–I would never pass a Salvation Army kettle without making a donation. I do this now, but if I were pastoring, I'd encourage my flock to be generous here too.
–I'd promote our denomination's big Christmas offering for international missions, and one thing more: I would not worry about protecting the people from requests for money. As a friend told me, "I don't have to protect my people's billfolds; they do that themselves."
–I would overeat, of course. Because I always do at this time of the year.
–I would do two things at every musical presentation at my church: Welcome everyone at the start, and then conclude the program with a brief presentation of the message of Christmas and an invitation for people to give their hearts to Christ.
–I would carve out some quiet space on my calendar for myself and for my wife and me to be alone and still and together. (I'm aware I already said this more or less above, but it's important enough to repeat.)
–I would learn all the great Christmas events going on in my area (say, a hundred mile radius) and would choose two or three of the most interesting and attend with those of my family willing. I would worship the Lord Jesus Christ at every opportunity.
–I would labor to learn how to read Scripture aloud for my people in better ways than I do now. And if I found someone–a teacher or an actor or anyone–gifted in public reading of Scripture, I would bring him/her to my church and put them to work!
And one thing more…
When Christmas Day was over, I would not take the next week as vacation. Nothing much is going on in town that week, and nothing is happening at church. So, this is a perfect week to hide in the church office and work on sermons for the New Year and beyond. Enjoy each evening with the family. Watch some ball games. Sleep late in the mornings.
Merry Christmas to you and yours. Heaven loves you enough to provide a Savior for you, for now, and for always. You are amazingly blessed. Revel in it, friend.
Enjoy the joy.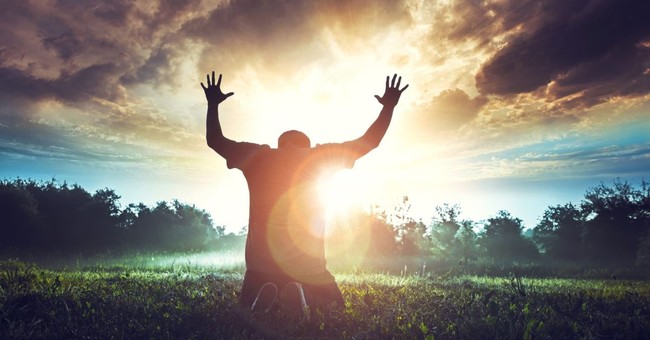 When we all get to Heaven, what a day of rejoicing that will be!
When we all see Jesus, we'll sing and shout the victory. (E. E. Hewitt, 1898)
Last Sunday, as we sang that wonderful old song, something occurred to me. Sure, we'll "sing and shout" the victory when we see Jesus face to face. Anyone would. But He wants us to "sing and shout the victory" now, in the middle of the battle.
Anyone can celebrate after the final whistle when the score is set in stone and no further plays are run. But how many can celebrate the victory at halftime when battles are yet to be fought, when enemies wait to be faced?
Rejoice in the Midst of Life's Challenges
Scripture is loaded on this subject…
He giveth songs in the night. (Job 35:10)
In the night His song shall be with me—a prayer to the God of my life. (Psalm 42:8)
When men revile you and persecute you and say all kinds of evil against you falsely for My sake, rejoice and be exceedingly glad, for great is your reward in Heaven. For so they persecuted the prophets who were before you. (Matthew 5:11-12).
Though the fig tree should not blossom and there be no fruit on the vines; though the yield of the olive should fail, and the fields produce no food; though the flock should be cut off from the fold, and there be no cattle in the stalls—yet, I will exult in the Lord! I will rejoice in the God of my salvation! The Lord God is my strength, and He has made my feet like hinds' feet. He causes me to walk on my high places! (Habakkuk 3:17-19)
The Lord giveth, the Lord taketh away. Blessed be the Name of the Lord. (Job 1:21).
Yea, though I walk through the valley of the shadow of death, I will fear no evil, for thou art with me…My cup runneth over. (Psalm 23:4-5)
Do not rejoice because the spirits are subject to you, but rejoice because your names are written in heaven. (Luke 10:20).
The disciples were over-the-moon about their preaching mission that just ended. Great results, wonderful victories. But our Lord knew what they would soon find out: Sometimes they would return empty-handed, with no great numbers to report, no victories, no stories.
Sometimes they would do well to escape with their lives and at times they wouldn't even do that. If their joy is based on victories, they will be hot and cold, up and down—and He doesn't want that.
The Lord Jesus wants us to "rejoice in the Lord always" (Philippians 4:4) and to "rejoice evermore" (1 Thessalonians 5:16).
To help you in thanking God, we created a 30 Days of Gratitude Prayer Guide HERE. Download and print this guide to keep with you as a reminder of God's love and promises.
What Christians 'Know'
Do this, and people may call you a nut or say you're into denial. Could be–or perhaps you know something:
I know whom I have believed and am persuaded that He is able to keep that which I have committed unto Him against that day. (2 Timothy 1:12)
We know that if this earthly house—this tent—is destroyed, we have a building from God, a house not made with hands, eternal in the Heavens. (2 Corinthians 5:1)
We know that we have passed from death to life because we love the brethren. (1 John 3:14)
This hope we have as an anchor for our souls. (Hebrews 6:19)
It does not yet been revealed what we shall be, but we know that when He is revealed, we shall be like Him, for we shall see Him as He is... (1 John 3:2)
We Rejoice in the Middle of Our Tribulations
We rejoice in the middle of the battlefield. While the tempest still rages, the enemy still struts, and the warfare continues. We have the victory…
Jehoshaphat "appointed those who should sing to the Lord, and who should praise the beauty of holiness, and they went out before the army and were saying: Praise the Lord, for His mercy endures forever. Now, when they began to sing and to praise, the Lord set ambushes against the (enemies) who had come against Judah and they were defeated." (2 Chronicles 20:21-22)
Anyone can sing after the victory, but let's hear you praise God before and during the fight.
At midnight, Paul and Silas began praying and singing hymns to God. And the prisoners were listening to them. (Acts 16:25)
These warriors for God had been unjustly arrested and beaten half to death. Then, their backs with open wounds, they were locked into stocks and double-locked into the cells, and left for the night.
Amazingly, in the middle of their pain and anguish, they rejoiced in the Lord.
That night, God sent a jail-sized earthquake, blew the doors off their hinges and broke the chains, and left the jailer with a lesson he would remember to his dying day. That night, great victories were won for Christ. But it all started when two hurting warriors decided to pray and sing to God.
Can You Sing in the Midst of Your Pain?
That is the song that honors Him most.
You're singing by faith and not by feeling. And nothing honors Him more than our faith.
Without faith it is impossible to please God. (Hebrews 11:6)
Jack Hinton, a pastor in New Bern, NC, took a church group on a mission to Tobago in the Caribbean. One day the group visited a leprosarium to minister to the patients. As they spread out across the campus, they had their hearts broken when they saw what leprosy does to the human body. Soon, the administrator invited them to hold a worship service in their little chapel.
The Carolina group lined across the front of the chapel as the lepers entered. That's when Pastor Jack saw something intriguing. One of the women lepers walked in and sat down on the back row, turning her face to the rear wall.
That was strange.
Jack and his group led songs, had prayers and testimonies, and read Scriptures. Finally, he announced, "Folks, we have time for one more song. Does anyone have a favorite hymn you'd like us to sing?" Now, for the first time, the little woman on the back row turned to the front.
Pastor Jack found himself staring into the most hideous face he had ever seen. Because of leprosy, this poor woman had no lips and no nose. When she raised a hand to make a request, there was no hand there. Just a bony nub.
She said, "Could we sing Count Your Many Blessings?"
Jack Hinton lost it.
The tears welled up in his throat and choked off his voice. He couldn't get a word out.
He had to step outside and weep.
Another member of the group stepped up and led the song, while one of the men walked out and put his arm around his pastor. "You'll never sing that song again, will you, Jack?"
"Oh, yeah," he said. "I will. But not in the same way."
Can you sing in the middle of your pain? If you cannot—if everything has to be perfect before you can give thanks—you will never do it.
If you cannot give thanks until everything is perfect, there is a little woman in a leper hospital in the Caribbean who puts you to shame.
Rejoice in the Lord. Again, I say, rejoice.
Related: Check out our podcast How to Study the Bible. In the episode below, we look at how to find hope in stressful times:
Photo Credit: ©GettyImages/Javier-Art-Photography