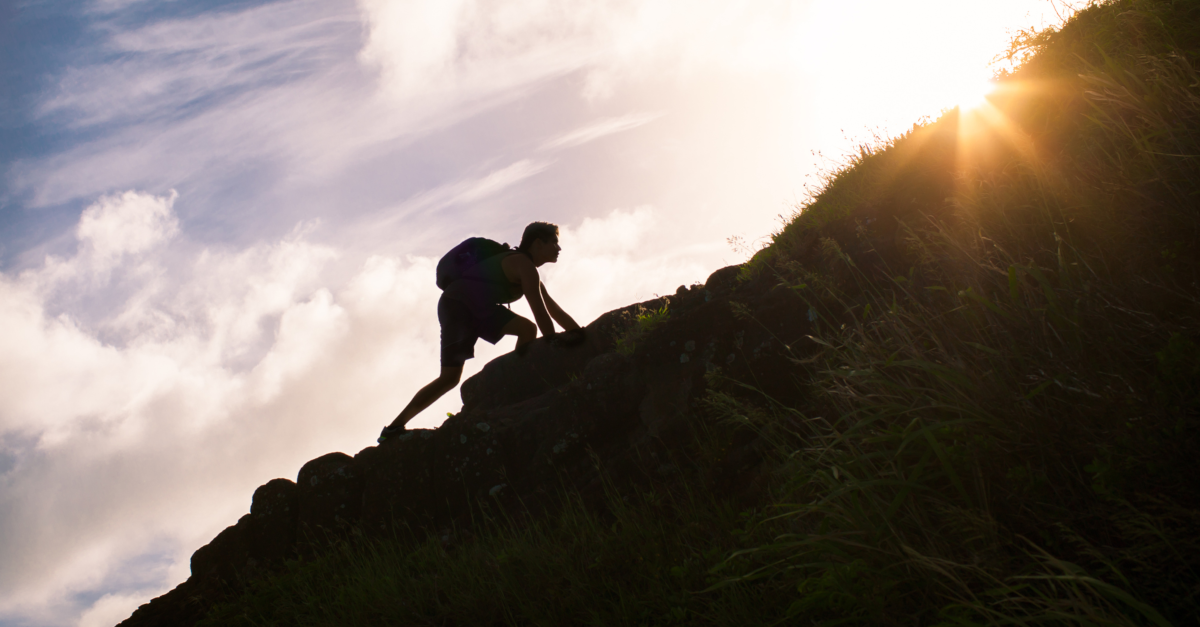 You do not know the way of the wind...You do not know the works of God who makes everything...You do not know which will prosper... (Ecclesiastes 11:5-6).
Today, as a pastor you likely did a hundred things, some of which are eternal and some not. Some were gold, silver, and precious stones, while others were wood, hay, and stubble.
Some of those hundred (or more) things may have been:
You visited three patients in the hospital, talked to strangers in the hospital lobby, to nurses in the hallway, to people You  met along the way, and he studied for his sermons. 
You dealt with administrative issues in the church office, handled the difficult task of asking the church custodian to improve on cleaning the bathrooms, and returned a dozen phone calls. 
You wrote something for the church website, accepted an invitation to speak at a civic luncheon, and had lunch with your wife. 
A neighboring pastor may have run by for a few minutes to confer about a project they're working on for the association. You may have answered someone's online query about tithing, or walked around the block. 
You likely leave the Bible open on the table in your office and stop by for a few minutes from time to time to read the text of next Sunday's message or look something up. You pray there and often, throughout the day.
When your head hits the pillow at night, you may have a hard time remembering what you did or knowing what you accomplished.
This is the life of anyone called to service in the Kingdom of God. 
You have a normal life: family, health consideration, home, co-workers, etc. But there's a sharp awareness of its eternal dimensions. A pastor's words can literally stand people on their feet (Job 4:4), can turn someone to righteousness, and can cause "one of these little ones who believe in (Jesus)" to stumble (Matthew 18:6).
Pastors need prayer.
Two scripture verses clarify our daily work:
1. Ecclesiastes 11:6 – In the morning sow your seed, and in the evening do not withhold your hand; for you do not know which will prosper, either this or that, or whether both alike will be good.
So, do your job, pastor, and leave the results to the Father. 
2. Matthew 13:1-9 – You do not know which seed will fall on the wayside, on stony ground, or in the briars.
You are not the judge of your own work. Teach that class, preach that sermon, counsel that troubled one, write that article, study that text, pray that prayer. 
Encourage the elderly in the nursing home, and comfort the broken-hearted at the funeral home. Lead the congregation, teach your leadership, and minister to your family.
The time will come when all books are opened and every secret revealed. At the end, God alone knows what was your best work, your golden gift. You will see when you stand before Him, and in most cases not until then.
So, be faithful, weary pilgrim.
Now, if any man builds on this foundation with gold, silver, precious stones, wood, hay, straw, each one's work will become clear; for the Day will declare it, because it will be revealed by fire; and the fire will test each one's work, of what sort it is.  If anyone's work which he has built on it endures, he will receive a reward.  If anyone's work is burned, he will suffer loss; but he himself will be saved, yet so as by fire.  – I Corinthians 3:12-15.
According to this scripture, our labors for Christ fall into two groups: gold, silver, precious stones, which are lasting, glorious, and lovely; and wood, hay, and straw, representing inferior materials, service with no lasting value. 
Nothing done is evil, but it's only that some of it is wasted and unworthy.
The problem is in trying to know which is which.
Now let me answer the person insisting "But wait, when we work in faith, for the glory of the Lord, and remain true to Scripture, in most cases we can rest assured that what we do is precious to the Savior."
But still…
Someone asks about those who belong to a religious cult—an off-brand of the Christian faith, if you will. In that cult they were taught faulty doctrine and spent their lives spreading untruth. Are they saved or not? 
My answer is a) God alone knows, and b) it's possible that some are, but all their misguided labors fall under the heading of wood, hay, and straw, to be burned up in the judgment fires. 
The 1 Corinthians 3:12-15 passage insists that they themselves will be saved; because God's salvation, once given is never retracted—"yet so as by fire." Which I take to mean, "by the skin of their teeth." Just barely. See I Peter 4:18: "If the righteous one is scarcely saved, where will the ungodly and the sinner appear?" This is evidently quoting Proverbs 11:31, but not precisely.
Therefore, let the servant of God pray at all times.
A great simple prayer to pray is: "Lord, let my service be acceptable to Thee; in everything I do, may it be as unto the Lord."  (see Colossians 3:17, Colossians 3:23)
Let us not waste time or energy dissecting every deed and every word, trying to decide which was pleasing to the Father. He will sort it all out.
Let us stay in the Word, on our knees, and with the redeemed.
May we never sit in judgement on ourselves nor one another.
It is the Lord Christ whom (we) serve. – Colossians 3:24
Photo Credit: ©GettyImages/kieferpix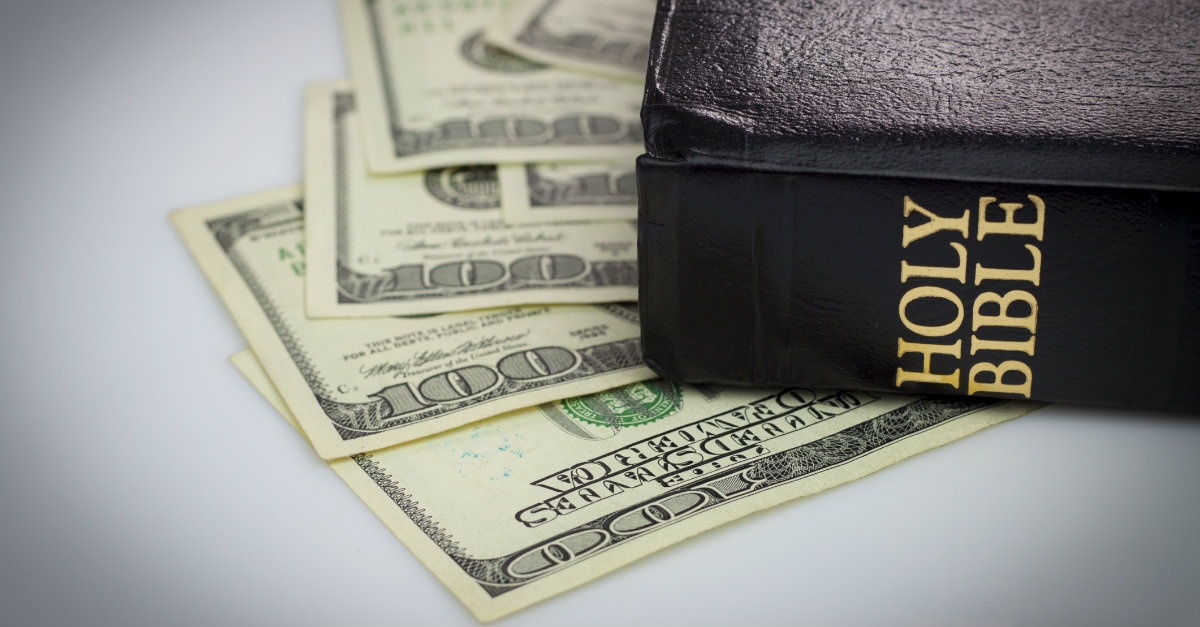 I worry about pastors who never talk to their people about stewardship. Whether they call it tithing or simply giving to the Lord, Scripture is saturated with teachings, admonitions, and instructions. 
This is not an optional subject for the faithful pastor.
Our people are often overwhelmed by financial bondage. We owe it to the Lord and to them to teach Scriptural principles which will free them, will honor the Lord, will support God's work throughout the world, and will result in Heavenly treasures for the givers.
When a pastor begins to plan a series of messages on money, here are two major considerations to keep in the forefront:
1.  God's people are inundated by requests for money.
The appeals are relentless. We must not join the mob hitting them up for money.
There are several good causes which I was happy to support, but from which I have resigned chiefly for one reason: The organization or ministry interpreted my gift as an indication I would like to give a great deal more, a lot more, and would like to give  often.
Sending them a check resulted in my name being entered into their database, which I understand, and that resulted in my mailbox being inundated with pleas for more money. So, I opted out altogether.
The biggest benefit from being a charter member of the National World War Two Museum in New Orleans, I finally decided after a few years, is that it entitles you to be hit up for money again and again. It wasn't enough that I sent in my $100/annually (or whatever it was) to keep my membership current. They wanted more, more, more! The pleas were relentless.
And when I found out that they were not interested in responding to my requests to allow me to volunteer for upcoming programs, that all they wanted was my money and for me to be quiet, I canceled my membership.
Now, when the periodic letters come from the Museum, I know what they are doing and the letters go unopened into File 13.
I hate it, but it's a matter of survival.
I know the thinking behind this: A generation or two ago, I came across a motivational program directed toward  business owners on how to generate enormous sales. The instructor had doubled his sales without the expense of  outside advertising. What he had done, he taught in the program, was to realize that his present customers were also his  best prospects for new business. 
So, instead of investing a fortune in outside advertising directed toward new customers, he simply reached out to his present customers informing them of new products and additional services. 
It worked, and soon people who had been buying from him were now buying much more. He was getting rich. 
So now that the word has spread on how to do that, everyone does it:
My college sends regular mailouts to alumni who are paying their annual dues to ask for more money.
The public radio and television stations are not satisfied with my pledge/gifts in their annual drive. They want more, more, more!
And so, here comes the church. "I know you're giving faithfully week after week, but could you give to this mission offering, to this building fund, to send these children to camp, to appreciate the pastor?"  
On and on and on.
When our church had a "once in a lifetime" fund-raising drive to renovate the old sanctuary, a deacon told  me, "This is my third 'once in a lifetime' fundraising drive." He laughed. But it's not a laughing matter to a lot of people.
Not everyone, thankfully, but many people  see our churches as always approaching them with their hands out, looking for a (ahem) handout.
Pastors need to be aware of this and not fall into the pattern.
However.  On the other hand…
2. When I give to the Lord's church and to His workers, I honor Him.
My offerings will:
strengthen the work of the Gospel throughout the world
force me to exercise discipline in my spending habits
glorify the Lord
give me great satisfaction
When we give our offerings to our Lord, we lay up treasures in Heaven. As amazing as that sounds, that is precisely our Lord's promise in Matthew 6. 
Granted, I have no idea what that means precisely or how it will be fulfilled in Glory. But He said it, He ought to know, and I'm good with that.
Conversely, when I do not give to the Lord's work and to His church, I dishonor Him.
I abandon those whom He has sent to do His work, and I deprive myself of a ton of personal blessings.
I'm personally convinced a lot of pastors are going to be in big trouble when they stand before the Lord for not teaching His people to be regular, generous givers to His work.
Be courageous, pastor. Teach your people to give. 
Preach the Word. Hold classes/conferences taught by those with proven track records of faithfulness in giving.  Write books. Make available writings on this subject. Have testimonies and interviews in worship services.
But let no one accuse you of pressuring them to give.
They will anyway. You can make your sermons and presentations as kind and gracious and non-threatening and some who are loaded with guilt and eager to find cause to reject the church will criticize. Expect it and shrug it off.
Your leaders who have a fair amount of judgement will know you have done well and will stand by you.
But whether they will or won't, be faithful to the Lord.
Photo Credit: ©GettyImages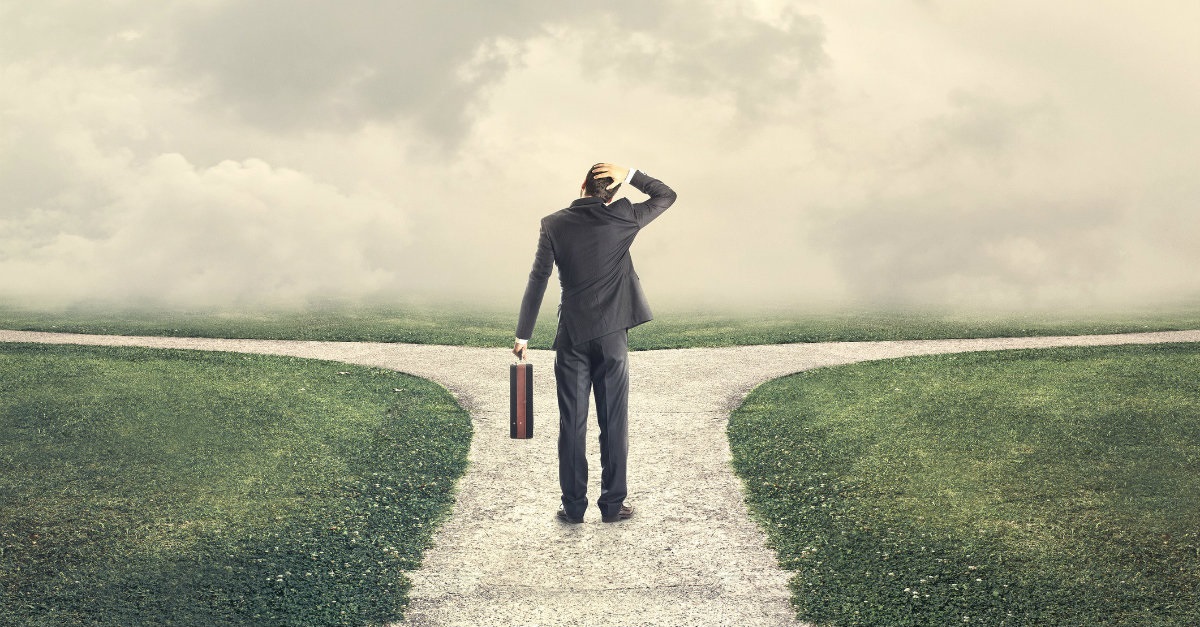 "…you need again for someone to teach you…." (Hebrews 5:12).
It was a Saturday morning and because I was a pastor, it was a work day. Sometime around 8:30 am, I left the house.  As I drove away, the cassette tape in the player began talking. I'd been listening to some self-improvement program and had left the tape in place. I got caught up in what the speaker was saying, which is why…
Not three blocks later, I was pulled over for speeding.
Something like 40 in a 25 mph zone. It was a sickening feeling. I've had more than one speeding ticket in my life and I hate them. They're the result of not paying attention, and they cost money which I don't have.
As the policeman drove off, I started the car up and pulled away. That's when the fellow on the cassette tape rebuked me. "Have you ever noticed," he said, "that some people just never seem to learn?"
I laughed out loud. "Yes, I have. And I'm one of them!"
I'm almost eighty years of age. Don't overreact, friend. It could happen to you—if you are blessed! But make no mistake. I'm still vulnerable to slipups, prone to errors, and subject to undoing any good the Lord has done with me and through me over these years. Paul felt he had to be careful, "lest I become a castaway" (I Corinthians 9:27).
Here are a number of lessons the Lord has had to teach me repeatedly:
1.  Hardships, suffering, and difficulty are not interruptions of God's plan. They are His plan.
They are instruments which He uses to achieve His purposes in our world.
"In this world you will have difficulties, but be of good cheer…" (John 16:33)
"I send you forth like sheep in the midst of wolves…." (Matthew 10:16)
"Rejoice when you are persecuted…" (Matthew 5:11)
"It is good that I was afflicted, that I may learn to fear Thy name…." (Psalm 119:71)
The difficulties I've experienced remind me of what our Dad used to say of his six children: "I wouldn't take a million dollars for a one; I wouldn't give you a dime for another."
2.  If you expect the world to be impressed that you got your act together and are living the abundant life in Christ, think again. It isn't.
No news team covered your baptism, no newspaper ran a feature about your call into the ministry.
Our bus stopped two blocks from William Carey's church in Northamptonshire, England. Our guide asked a citizen on the street for directions. The man had never heard of William Carey and had no idea where that church was. 
But I'll wager a ten-pound note that he knew the current soccer star or movie star. William Carey is widely acknowledged as "the father of modern missions," one of the all-time greats in the Kingdom of God.
To paraphrase Isaac Watts, this vile world is no friend to grace.
A woman can take a stand for her (ahem) reproductive rights and get press coverage. But let her change her mind and go public in her conversion and the media ignores her. This world is interested in only one side of that, and a host of other sordid stories.
3. Just because you are doing the Lord's work does not guarantee your spouse is always in support of your crazy schedule.
Or, that your children don't require a lot of hands-on attention from you.
There are no free passes given to preachers. I'm not saying to put them before the Lord, but leadership for your home is a huge part of service to Christ.
4. I am not sent to preach my convictions.
Just because I have strong feelings about some subjects—gun control, integrity or the lack thereof in some local politicians, freedom of speech, separation of church and state—does not mean everyone in my congregation shares those convictions. I need to be very careful in wading into controversial issues that are not specifically dealt with in Scripture. 
Once when I spoke out in favor of a candidate for district attorney whom I had once pastored, I received a blistering note from the mother of his opponent whom I had also pastored in that church. I had no idea who all were running, only that I believed in the first guy.
Lesson: Stay out of local politics. And before taking a public stand on any number of other controversial issues, seek the wisdom of your mentors and elders.
5.  The temptation to stray morally will never go away. 
You'll never be so mature and godly that you don't have to be careful. 
There will never come a time when I am so Christlike that I am immune to temptation. The need to stay close to my Lord, faithful to  my wife, and obedient to my call  never goes away.
I must always be on guard, always protect the purity of my mind and heart against contamination from salacious literature and unwholesome movies, television, etc.
6.  People are always watching what I do.
I'm free, to be sure, but not free to do as I please. I'm here to please the Lord. "Your servant for Jesus' sake" is how Paul put it in 2 Corinthians 4:5.
The pastor who does not like living in a glass house, so to speak, had no business accepting the call into the ministry in the first place.  Or perhaps did not receive one at all.
7. I will never learn all that is in the Bible. 
So, I must keep studying it diligently.
The enemy will whisper to the long-time believer, "You already know this Bible; you don't have to keep reading it." He is a liar, of course. 
No matter how long you live and how many degrees you earn, there will never be a time when you know it all. Even if you memorize all the New Testament—as we hear a few people have achieved—to know the words is not the same as understanding the message. 
Keep digging, keep studying, keep praying, and most of all: keep obeying.
2 Timothy 2:15 was written with you (and me) in mind: Be diligent to present yourself approved to God as a workman who does not need to be ashamed, handling accurately the word of truth. 
Here's a helpful outline on 2 Timothy 2:15:
God's Scripture:  It's called "the word of truth." There is nothing else like it.
God's people:We are called workmen in the kingdom. We're call laborers in Matthew 9:38. Not executives and not advisors.
Our assignment:We are to handle God's truth accurately. It is holy and we must approach it reverently.
Our caution:To mishandle it is to bring it and ourselves into shame. To their everlasting regret, many have mishandled God's Truth and twisted it to make it say what they wanted it to say (see 2 Peter 3:16).
Our goal:If we are  diligent in our work we will  be approved by the Heavenly Father.  The words we long to hear from Him are simply a "well done, good and faithful servant" (Matthew 25:21 and Matthew 25:23).
Photo Credit: ©GettyImages/francescoch