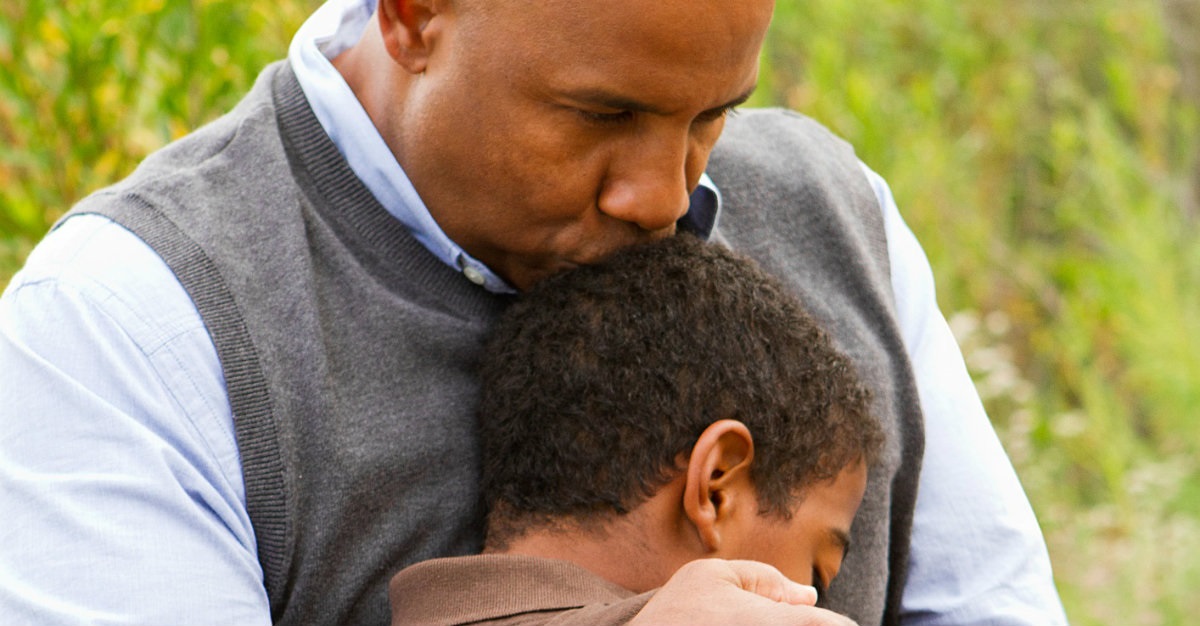 "… you honor your sons more than Me…" (1 Samuel 2:29). Eli was an indulgent father, and God held him accountable for it. 
"O Absalom, my son. My son, my son Absalom. Would God I had died in your place! O Absalom, my son, my son" (2 Samuel 18:33). David could be a wonderful father at times and an absentee parent at other times. A lot like us. 
Often when doing the funeral of an older man, I'll see adult children showing varying degrees of love and sadness and even anger. So, sometimes in the service I will say, "Fathers are human. Sometimes they get it right and leave great memories and bless their families. And sometimes they get it wrong, just as the rest of us do. May I suggest that you appreciate your dad for what he did right and forgive him for what he failed to get right. Surely, you will want your children to do that with you."
Love your dad. Appreciate what he got right. Forgive him where he didn't.
On Facebook yesterday, I wrote of a scary/unforgettable memory concerning our oldest son Neil. He was three years old and had jumped to me in the swimming pool where I, the pastor, had taken a bunch of teenagers. Keep in mind this was at the deep end of the pool. Eleven feet deep! As I caught him, something unexpected happened. His weight and momentum took us down… and down… and down. It was so frightening. I kept thinking, "I'm drowning my child!" and "I'm going to have to pump water out of his lungs!" Finally–after what seemed to be minutes–my feet touched the bottom and I sprang up. As we came out of the water and I lifted him onto the side of the pool, he said, "Whew, Dad! That was a long time!" He was fine, but I was a basket case! So scary.
At the conclusion of my post, Neil wrote something to the effect that he always trusted his dad and mentioned a number of instances when he had pushed the envelope and I had been there. And then, his younger brother chimed in.
"Dad, do you remember the first time you took me sledding?"
I did not. "Son, you'll have to remind me."
"On a rare snow day" (we lived in Mississippi) "you borrowed a sled and we drove to the Cockrell's because they had a nice hill. You parked the car at the end of the driveway and told me to go down the hill first–but I was afraid I would crash into the car. You said, 'Go ahead and I'll catch you.' Well, you may have slowed me enough to prevent serious injury but I ended up with my head under the car." I said, "Wow. I don't remember that." He responded, "I can't believe I trusted you" and added a smiley-face.
Marty was funning me, but the memory is still alive and well in his heart and mind, and that was surely over 40 years back. (I'm so sorry, my beloved son! Forgive me.)
Love your dad. Appreciate what he got right. Forgive him for the times he didn't.
Every dad has a spotted record. Sometimes he is a hero, a champion, and sometimes he seems selfish and small-minded. Sometimes he is superman, at other times not just Clark Kent but Lex Luthor maybe.
Father's Day sermons are a good time to remind people to appreciate their fathers, not because they are perfect but because they got so much of this right. After God took my dad in 2007, the best cure for my grief which could be overwhelming was to start giving thanks for all the things he got right. There were so many of those.
In the last couple of years of my dad's life–he lived to be almost 96–he was remembering something his mother had done that had hurt him deeply. He was 18 and the youngest of 12 children. His mother had made him leave home because Dad and his next brother, Marion, nicknamed Gip, were constantly fighting. "Why did she kick me out?" Dad would say. "I was the serious one, the only one working full time and bringing in a paycheck. I actually paid off the family house with what I was earning in the coal mines." He would add, "It just wasn't fair."
And because the memory kept plaguing dad, some of us began to try to reason with him. I said, "Dad, Grandma had a houseful of kids. Her life was hectic. She needed some peace. So, cut her some slack." No use. He was still hurt.
So I said, "Dad, you were able to live on your own. You had a job and an income. Gip would not have been able to take care of himself. In a way, Grandma paid you a compliment." No use. It didn't get through to him.
Finally, I said, "Well, Dad, let's suppose she did do wrong, that she made a mistake. Every parent makes mistakes, right? We've all made them. And we hope our children will forgive us." I paused and said, "Dad, did you ever make any mistakes in raising your children?" Now, bear in mind that I am his son. I know the answer to this question.
Dad said, "Not that I can think of." I wanted to say, "What?  Dad, do you remember the time…" but I said nothing. His memory was deceiving him.
Eventually, the memory went away, just as the mind began shutting down in other ways.
Looking back, I have wondered if perhaps Dad felt abandoned by his father who apparently was not in this conversation at all. His mother is running him away from home and his father says nothing?
So, here are my suggestions and conclusions to this matter…
1. Cut your father some slack. Give him room to be human. Make Psalm 103:14 part of your theology. "We are but dust." God knew he was getting no bargain when He saved us. He who made us knows we are made of humble stuff. When we sin, the only one surprised is us.
2. Love your father the way he is. If we demanded perfection in those we love before we thanked and appreciated them, we'd be loving no one. No one is perfect. No one gets it right all the time. Romans 3:10 and 3:23 are true of you and me and our fathers.
3. If your father is alive, tell him a good memory, something he did that blesses you to this day.
4. If your father is no longer alive, even so spend some time listing in your mind times he got it right, good things he did. In almost every instance, you'll be able to think of those.
5. If your father was a monster–and sad to say, that is sometimes true–then thank God that your Heavenly Father is there for you and that He is a constant in your life.
6. Forgive him. If you need to, express that in so many words. In most cases, you won't need to say it, but can simply show by your constant love that the past is behind you.
7. If you are a father, determine to do your best to get this right. That would involve many things, including…
–Taking the family to church and setting an example of a faithful man of God who reads his Bible, sings those hymns in church, gives an offering, and prays.
–Teach the children. Tell them lessons you learned, particularly those learned the hard way.
–As your children age, ask them how you're doing as a father. Listen to what they say. Don't do anything just because they want it, but use their response to start a conversation with your wife on this subject.
–Ask your wife how you can be a better father.
–Constantly pray for your children. Pray for them at school, relating to friends, choosing best friends, studying and learning and growing. And then, pray for their future–for the spouse awaiting them somewhere out there, the career, etc.
–Take Christian magazines like Home Life. The articles will often be helpful in showing you small ways to make a big difference.
–As your children grow into adulthood, find a time to ask them individually, "Do you have any bad memories of a time when I let you down or did something that hurt you?" I once asked my three children this. The oldest pointed out that I was often gone on his birthday. February 6 would be just about the time of our denomination's annual evangelism conference, which as a pastor, I felt I needed to attend. The only thing I could do at this late date was to apologize to him and assure him of my love.
–Never hesitate to tell your children of any age: "I love you," "I'm proud of you," and, "You are my beloved son/daughter in whom I delight" (Mark 1:11).
God is good.
Photo courtesy: ©Thinkstock/digitalskillet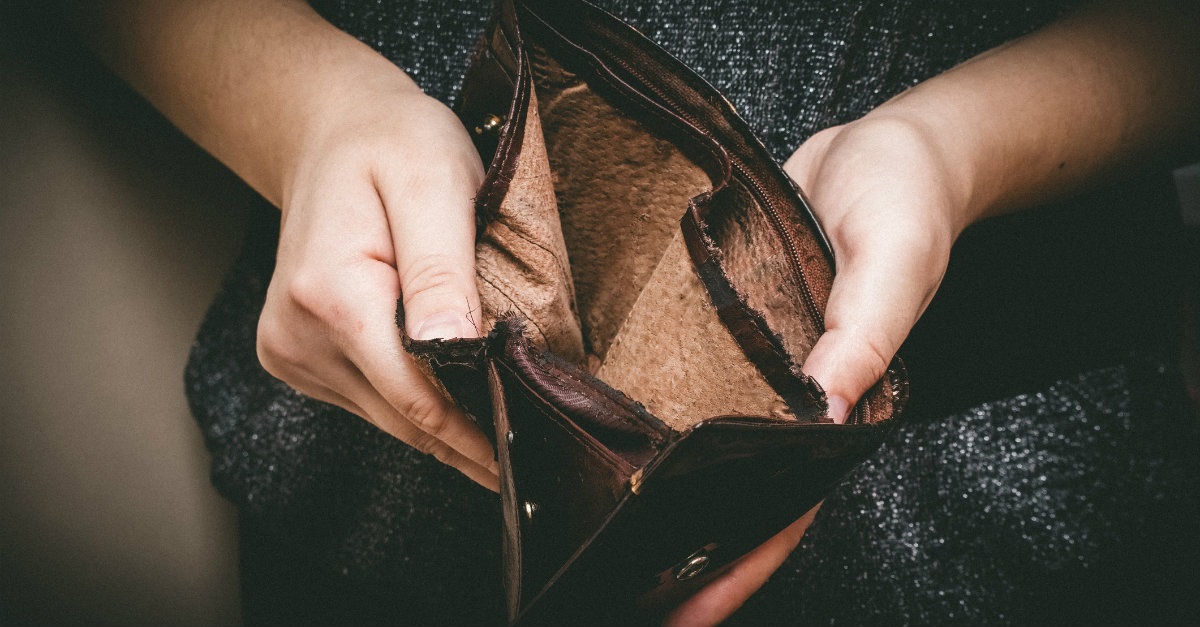 This is a risky thing to write. I'm well aware that what is a great salary for one person would be considered starvation wages for another. But perhaps it's a story worth telling. 
I'm in my ninth year of retirement now and can look back at some scary moments and see the hand of the Lord at work in dramatic fashion.
Take the time I went from a church paying me $80,000 a year to one offering a $48,000 salary.
"Do preachers ever go to a church that pays less?" people ask. Sure. They do it all the time. In one sense that's what I did. In another sense, it's not even close.
Here's the story:
First, this is nearly 30 years ago–1989-90–so I assume it's safe to talk about it now. I'd been at a large church for a short three-plus years and due to a conflict in the church–one not involving me but which drew me in and made me a target–a mediator recommended I leave. I took a one-year paid leave of absence and walked away from that church. (This probably saved my life as the stress was killing me. But that's for another time.) 
So, for 12 months I continued drawing the 80k salary while being basically unemployed, although I was constantly ministering, holding revivals, conferences, and de-stressing. Then, just as the 12-month period was ending, the church to which the Lord led me–in no uncertain terms, let me say–called me as pastor and offered the lower salary. 
The church was recovering from a split eight months earlier that left half the congregation with all the debt. Over half the income was required just to meet the mortgage payment. So, the 48k was as much as they could afford.
So, in one sense, I went from 80k to 48k. In another very real sense, I went from nothing to $48,000.
Downsizing can be really tough. And the living expenses in New Orleans (our new home) were no less demanding than in Charlotte, North Carolina (our former home). How would we be able to make it on the lower income? We honestly did not know. But we were willing to do this on faith.
Two things happened…
–First, a wealthy couple joined our church and made a substantial contribution to pay the salary of an additional staff member for two years. They also supplemented my income for two years, at $12,000 annually. The expectation of all of us was that at the end of that period, the church would be able to pick up the difference financially.
That did not happen. Our membership was highly transient and while we gained a lot of members, we lost just as many. So the income did not grow. At the end of two years, a longtime staff member retired, so the new minister on staff began receiving the salary he had been receiving. But what about the 12k supplement for the pastor?
–Just as the 24 months were ending, a faithful church member came into a good bit of money and gave the tithe to the church. His gift was enough to pay off the balance on a building the church had bought some years earlier, and to cover my $12k supplement for another two years.
Whew. You can believe my wife and I were relieved and grateful.
Then, at the end of that two years–four years in all–the church was able to increase my income to the $60,000. It was still 20k less than what I'd been making in North Carolina, but we were able to live comfortably on it. (We had had a wonderful period of growth and the church income was exceeding the budget, even right through the summertime, almost unheard of.)
Therefore, the church was able to afford the addition to our salary. The finance committee and deacons had been kept informed of this and brought the recommendation to the congregation.
And wouldn't you know–some members complained to high heaven. "What do you mean we're giving the pastor a 25 percent raise?" "Whoever heard of such a thing?" Nevermind that the congregation was now well able to do this or that I had not had a raise in salary for going back nearly 10 years.
The financial leadership of the church, well-informed as to my situation, came to me with a request. "Pastor, we need you to go before the church and explain your financial situation–what you were making in Charlotte, what you came here for, etc., to the people. We think if they are aware of it, they'll be supportive."
So one Sunday night, I took 15 minutes to open up my financial books to the membership. I began by saying, "There's not a person here who would enjoy standing before 200 people and telling everyone what he is making, what his financial situation is, and what he is dealing with economically. And yet, the finance committee has asked me to do that. And I will."
At the end, I said to them, "It is true that I am being given a 25 percent increase in salary. But in another sense, I'll still be $20,000 below what I was making five years ago."
I said, "I have not enjoyed doing this. No one here would enjoy doing this, and no pastor should have to. You should trust your finance committee to work these things out with the pastors. Please don't ever ask me to do it again."
They responded with a standing ovation. And the congregation agreed they would never again ask the pastor to do such a thing.
Trust. It's an essential part of church membership and leadership. No congregation should try to conduct its business on the floor of a business meeting, but should elect faithful men and women to do these things carefully, unrushed, and in confidence.
Photo courtesy: ©Thinkstock/Stas_V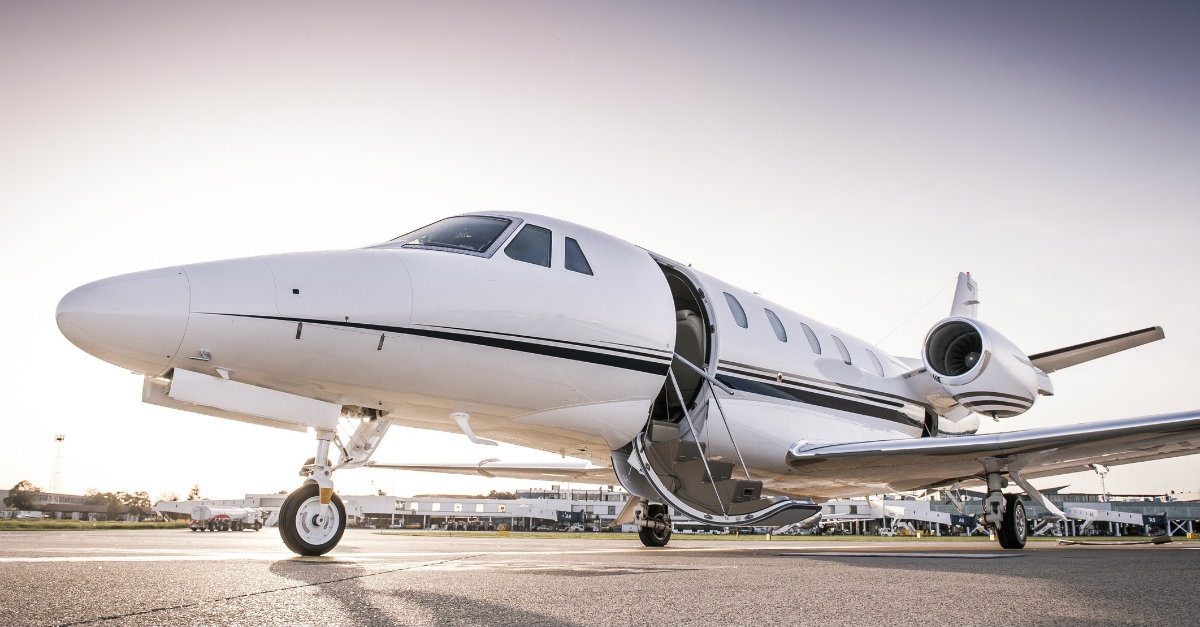 "Why do you do such things? For I hear of your evil dealings from all the people. No, my sons! for it is not a good report that I hear" (1 Samuel 2:23-24).
What do you think of Evangelist Jesse Duplantis' asking the Lord (or more precisely, claiming from the Lord!) a private jet plane costing $54 million? We're told that he has owned several jets but this one would literally take him around the world without refueling. "It'll save money," he assured his flock.
When friends discussed the pros and cons of this on Facebook, most were horrified. However, a few "true-believers" accuse naysayers of attacking a true servant of the Lord, saying he saves a lot of souls, does a great deal of good, etc. A pastor who used to serve a church not far from the Duplantis ministry just west of New Orleans said he often had to answer questions from seekers about the excesses of that work before they would listen to anything he had to say about the Lord. Duplantis' home on the shore of the Mississippi River costs something less than that jet plane, but still an astronomical sum. "It'll save money," he told his minions. "We won't have to pay hotel bills for guests."
My contribution to the Facebook discussion was two questions: "Does anyone know if Evangelist Duplantis is answerable to a board or group in his church? And if so, have they ever been known to shoot down any of his grandiose ideas?" The answer to these two questions will tell the story on his authenticity and genuineness, I'm thinking.
Unless a minister is accountable, and unless that accountability group has the power and authority to tell him "no," then for God's people to support his ministry is extremely questionable.
Let the people of the Lord be discerning and not gullible. Harmless but wise (Matthew 10:16).
Two scriptures come to mind…
–In the early chapters of 1 Samuel, we have the story of Eli's sons, Hophni and Phinehas.  We're told the old high priest was not holding his sons accountable for their excesses and abuses down at the house of the Lord. By not holding them accountable and overlooking their sins, the Lord said to Eli, "You have honored them above me" (1 Samuel 2:29). So the Lord pulled the plug on that lineage. There must be accountability.
–In Acts 15, we have The First Church Council. There, the church leaders' verdict was that no one is required to become a Jew and keep the Old Testament Law in order to be saved. They said, "It seemed good to the Holy Spirit, and to us, to lay upon you no greater burden than these necessary things" (15:28). Laying burdens on God's people was the favorite pastime of the Pharisees (see Matthew 23:4), as it seems to be with those who manipulate the people of the Lord today.
Why a Strong Board is Needed
There has to be someone somewhere who can speak "truth to power," and say, "Why are you doing this?" and "Stop it!"
When a board member speaks up to protest the actions of "the man" and is quickly replaced, you know you have a charlatan heading the organization.
When a pastor of a church, the head of a ministry, or the president of a Christian college or seminary is allowed to do as he pleases without question or restraint or accountability, buckle your seat belt because disaster is just ahead.
My wife served for a short time as a trustee of a Christian university. To the new, incoming board members, the president said, "We count on our trustees for three things: friends, funds, and freshmen." That is, board members were to recruit well-heeled friends who would send money to the school, be generous themselves, and encourage high schoolers to come to that college. My wife sat there thinking, "Silly me. All this time I thought the board of trustees governed the school."
After a year or two of this, she asked them to find a replacement.
No responsible Christian leader wants to be a yes-man for anyone.
I've been in the ministry long enough to know that many college presidents and seminary leaders want their governing boards to raise funds and lead the cheering sections but leave them to do as they please. Most will not use those specific words, but it's true. And the greater celebrity of the president, the more bullet-proof he is from actions of the trustees.
Ask any trustee.
The actress/comedian Roseanne Barr was in the news this week. Her new television sitcom "Roseanne" has been cancelled due to a racially offensive tweet she sent out the other day. First, Wanda Sykes, a black actress and writer, resigned from the show in response. And then the network canceled the show.
The world, it would seem, does a better job of holding its people accountable than the church does.
If you are a pastor or ministry leader, give thanks if the board overseeing your work is tough. They may be your best friends.
Photo courtesy: ©Thinkstock/dicus63