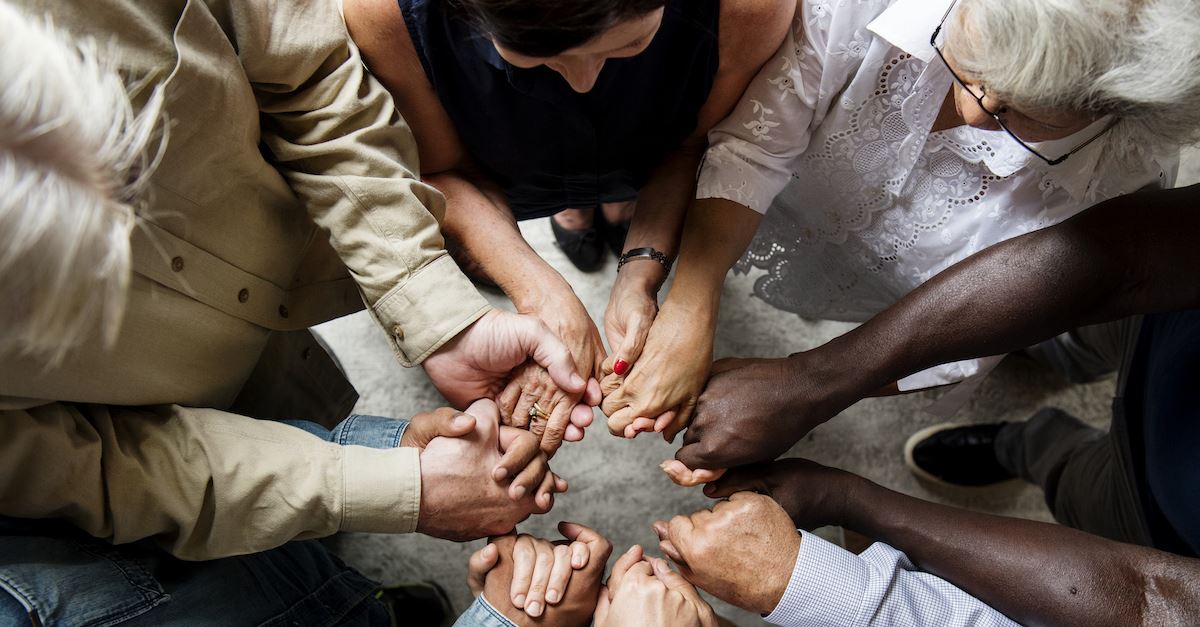 "The Lord is near to those who have a broken heart, and saves such as have a contrite spirit" (Psalm 34:18).
My preacher friend was rendering  his opinion on a certain large church with which we are both familiar: "The people are like the fans of (a certain college football team). Individually, great people. Salt of the earth. But put them all together, and they are horrible. Prideful, boasting, irritating."
That's an analysis I've not been able to shrug off. If it's true–and I'm in no position to judge–it's a devastating assessment.
The Ascended Christ said to the church at Laodicea, "You say, 'I am rich, have become wealthy, and have need of nothing–but you do not know that you are wretched, miserable, poor, blind, and naked" (Revelation 3:17).
The reality is often far different from what we want to believe, from what we aspire to, from what we advertise.
Dare we ask the Heavenly Father to tell us the truth about our own church?
Imagine a consultant standing before a congregation that has paid his hefty fee for an in-depth analysis of their situation. Imagine him saying something like:  "You folks have an unrealistic opinion of yourselves. You take pride in your beautiful buildings and your history. You glory in your budget, in your mission offerings, in the salaries you pay, and the records you set. But the sad truth is…you folks are an embarrassment."
He would have their undivided attention.
"In truth, you are an embarrassment to God and to the Gospel of Jesus Christ. You are miserable in your praying, poor in your loving, blind in your doctrine, and naked in your righteousness. It's a wonder to me that God has allowed your church to continue to exist."
No consultant would say such a thing, of course. Not if he ever expected to work for another church.
But the Lord Jesus is no disinterested third party; He is the Lord of the Church. 
The Church is His (Matthew 16:18) and He has a right, the authority, and the wisdom to give His analysis. If you've read His messages to the Seven Churches of Asia Minor (Revelation 2-3), you are well acquainted with His bare-knuckled reports. Like a physician giving the bad news to the patient's family, He tells the truth.
The question then becomes: How would we react to such news? Would we drop to our knees and pray, "Lord, have mercy..."or start building our defenses?
We often compare stats.
We would never be so crass as to do what the Pharisee did when he bragged on himself to God: "God, I thank You that I am not like other men–extortioners, unjust, adulterers...I fast twice a week and give tithes of all I possess..." (Luke 18:11-12)
But we come mighty close to it when we compare ourselves with one another, when we compare our church's numbers with other churches. Some denominations even hand out certificates. This one gives so much per capita. This one leads the denomination (or the county) in giving to this or that cause. Our church did better than the others.
And we puff up.
Someone asked me why churches insist on naming themselves "First" (as in First Baptist, First Presbyterian, etc). I assume it was because they got there first and decided there was a certain advantage to being king of the hill. But I don't know. And, since all those "First" slots have been filled for some time now, new churches in our denomination are creatively naming themselves everything from Replenish to Reformation to Renovation, from Redemption to Regeneration.
A friend who pastored a large church in a metropolitan area sent me his weekly bulletin. Across the top was emblazoned their logo: "Claiming (city) for the Lord Jesus Christ!" When I suggested that there are other churches in his city that want a piece of the action and that a more honest slogan might be something like "Working with the Lord's churches to claim (city)…" he  told me to mind my own business.
There seems to be no end to the efforts we will make to make sure everyone knows we are the best.
Help us, Lord.
I cannot forget hearing Evangelist Jimmy Swaggart say on radio some years back that his ministry was the best thing the Kingdom of God  had  going on Planet Earth. Within a few weeks, he had met his comeuppance and his little empire came crashing down. Pride goeth before a fall.
Help us, Lord. 
Humility is always in order.
We may even hire substitute braggers.
We despise bragging.  So, in order to brag on our church, we  do something  one step removed from that.
We get others to do the bragging for us.
The state denominational paper will be happy to tell the world that your church is rich, that your mission gifts are the highest, that your facilities are the best. The executive of your denomination will be happy to come to your church once a year and hand out plaques and recognitions and to praise your church. It's what they do.
God help us.
We almost never have a time of spontaneous, heart-felt, confession and repentance.
Nor do we accompany our broken-hearted confessions with testimonies, weeping, and whatever else God sends — with no thought to the hour, the PR value of it, or how it will upset the rest of the schedule.
A pastoral counselor said, "Sometimes when a person sits in my office pouring out their sins and failures in weeping and broken-heartedness, I almost find myself envying them. Because God is near to them, nearer than He is to self-sufficient me."
"God is near the broken-hearted and saves those of a contrite spirit."
What if we started believing that? 
What if we started confessing our failures as churches, our shortcomings as pastors, our sins in leadership?
How would one go about having such a service of broken-heartedness for his entire church? Could we put it in the bulletin and announce that "On Tuesday next we will gather here in the sanctuary for a time of repentance and humiliation before God"? Oh, and please bring lots of hankies." 
Would that work? I don't think so.
I suspect this will happen only as a result of a combination of strong biblical preaching, individual humbling of ourselves before God, and the work of the Holy Spirit.
The work of the Holy Spirit. Strong biblical preaching. Individual humbling of ourselves before God.
Continually. Day in and day out.
Until God decides we mean business and answers our prayer.
Wait on the Lord. Be strong. Let your heart take courage. Yes, wait upon the Lord.  (Psalm 27:14).
Photo Credit: ©GettyImages/RawPixel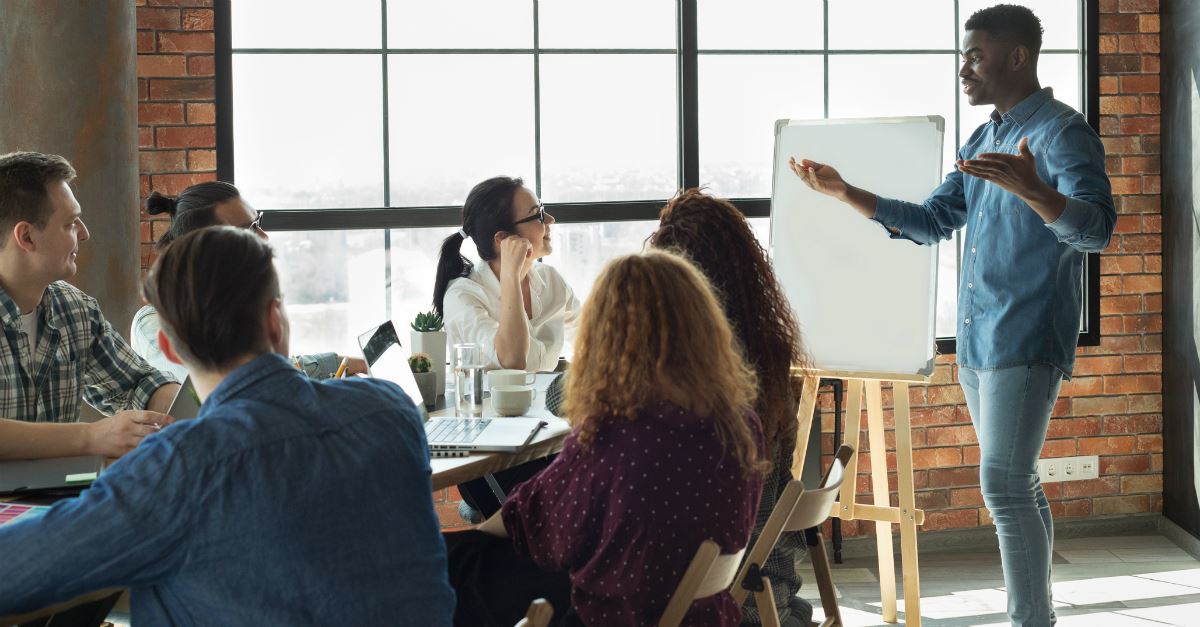 Sometimes when a church staff member comes across as unmotivated and directionless, it's because no one has taken him/her under the wing to mentor them in how to be sharp and do their work well.
Pastors should encourage anyone on church staff to seek out mentors and veteran pastors who can show them how to sharpen their skills.
For starters, pastors can look to visiting preachers to suggest something about a staff member that the pastor was too busy to notice.
As leaders, pastors should notice areas for improvement and be willing to help.
We were hosting an evangelist friend for a weekend of meetings. That Saturday night, we bought 20 huge pizzas for a hundred young people. After the meal, my friend would address them about their relationship with Christ. As  they were eating and fellowshipping, the evangelist took me aside to point something out.
"Joe, look at your student  minister."
I looked around and couldn't find him.  I said, "Where is he?"
"Good question," said the guest preacher. "But he's in the kitchen."
And there he was, leaning against the fridge, talking to no one.
The preacher said, "Joe, this is his big opportunity. We have a lot of kids visiting the church tonight. He ought to be out here greeting them, getting their names, welcoming them, finding ways to connect with them."
He was right.
That omission brought something to the forefront I'd been noticing:  Our student minister was so shy he would run from opportunities to meet new people.
A couple of days after the weekend evangelistic emphasis, we had a long sit-down talk and ended up making some major positive changes.
Invite the perspective of an outsider; it can be a good thing.
In my retirement ministry, I'm in some 30 different churches a year, preaching for various emphases or filling in for the pastor. I enjoy my little glimpse of the congregation, seeing how the pastoral team is leading in worship and service, and meeting the various ministerial staff members.
Most of the times, I'm impressed. These people really care about what they are doing.
All of my acquaintances with the staff are brief, of course. We meet, shake hands, get our heads together on my part in the service. They make sure I'm well taken care of, and then I see them flitting around tending to the rest of their assigned responsibilities.
Without consciously planning to do this, I come to some conclusions about these staffers. I think, "You are sharp and on the ball. Any pastor would be glad to work with you."
Or something less than that.
By sharp, I mean the minister is energized, focused, loving these people, glad to be there, and trying very hard to do his/her job well.
When you have a guest preacher, you would do well to ask him later for observations on the church and the staff.  As it did with me, an outsider's analysis could provide something you'd been missing.
If you feel any of your staff need mentoring, ask the Father how to initiate this without discouraging him/her. If you cannot personally do the mentoring, encourage the minister to seek out someone who can.  If you're like me, you wish you'd done this when you were young in the work!
Here are five areas I personally look for, with questions that seek "the sharpness factor."
1.  When you get up to participate in the worship service, are you prepared? Have you given the first thought to what you will  be saying and the best way to communicate it? Or are you making it up as you go?
There are people who are eloquent when speaking extemporaneously. At the risk of offending you, you're not one of them. I'm certainly not. In fact, I've known only two or three in my lifetime.
Whether you are making an announcement or leading a prayer or something else, a sharp person will give advance thought on how to do it well.
Pray about everything you're going to do in the worship service, staff minister. Your personal goal is for your contribution to be the best thing in the hour! I'm remembering that a couple started coming to my church because they heard me pray at a community Easter sunrise service. That forever impressed on me the need for planning even something as simple as a prayer.
2.  Is there any visible evidence that  you love these people whom God has given you to serve? Is there a smile on your face? Joy in your step? Or, are you trudging along as though you'd prefer to be anyplace else on earth?
A smile from a minister can be contagious. Let the joy of the Lord be your strength.
"In thy presence there is fullness of joy; at thy right hand there are pleasures forevermore!" (Psalm 16:11)
3.  Are you mixing with the people, walking around...greeting them? Are you listening to what they say?
A faithful minister can often accomplish as much in the ten minutes before and after a worship service as  in five hours of counseling during the week.
If you do not love people, you may be in the wrong line of work.  And if you love them—the mark of every believer, said our Lord in John 13:34-35—it should be obvious.
Show these people you'd rather be here than any other place on earth! Look people in the eye. Listen when they're talking to you. Do not be looking around. Send up silent prayers for the Father to lead you in how to respond to this person. Have quick prayers with people right there in the worship center when there is a need. Simply hold their hands, lean toward them, close your eyes and speak a prayer of a three or four sentences. Then, if it's appropriate, hug them and move on.
4.  Are you seeking out  new people and welcoming them to church? Are you introducing them to others, and checking to see if you can involve them in the ministries here?
Few things will encourage a pastor more than seeing one of his assistants greeting strangers in the service and making them feel welcome.
When I was a very young minister—this was pre-seminary days—serving as a part-time assistant, I would visit prospects for our church, then type up reports each week for the pastor on whom I'd visited and details for his followup.  He had never had this from any staff-member and thought he'd died and gone to heaven! Later, when I became a pastor, I wished for staffers to do the same!
5. Does your appearance reflect well on the church you're serving?
In most cases, I'd say to take your cue from the pastor. But if he overdoes the casual bit—and many do, sad to say—you don't have to imitate his mistake. Wear clean, well-pressed clothing that matches, the kind of outfit your grandmother would approve.
Pastor William Strickland of Cantonment, Florida's Harvest Christian Center tells me that he asks his staff members to dress "one notch above" the typical church member. I think this is so wise.
Two more tips I know to be true...
A staffer should never insist on being treated with greater respect around the church. He/she should earn it by faithfully serving the Lord's people with class and effectiveness.
Always remember, whether you are the lead pastor or any staffer (as I once was, as the new minister of evangelism), "it is the Lord Christ whom you serve" (Colossians 3:24).
Pray for yourself, for your colleagues, and for the pastor. 
None has an easy role.  We all need one another.
Photo Credit: ©GettyImages/Milkos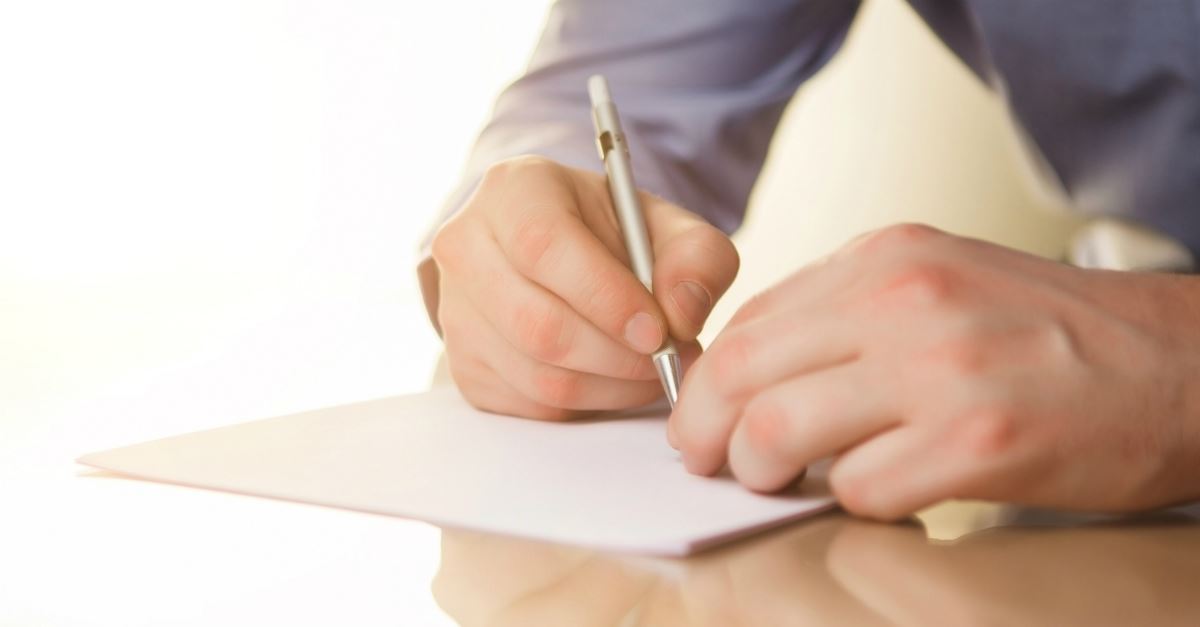 Embracing that others look to you for leadership, I advise you get in the habit of doing some things promptly, and others only after careful thought. 
12 things to do right away:
Confess sins. "Keep short accounts with God," it's called.
 
Write thank-you notes.
 
Write notes of appreciation: "Great song Sunday," or  "I hear great things about your class."
 
When inspiration for a sermon or an article  comes in the middle of the night, it must be recorded then or, count on it, you'll never remember it. Keep a pad by the bedside.
 
When you agree to do a friend a favor—write a letter of recommendation, call on a patient in a hospital, whatever—do it immediately or you will never do it.
 
Jot down a story, illustration, or thought for a sermon right when it occurs to you. If you're in the car alone, look for an exit and get off the highway so you can write it down. I've sometimes asked my wife to make a note for me as we drove.
 
Pray for someone when prompted by the Spirit. When I spot someone who reminds me of a person I knew years ago, I take that as an impulse to pray for them.
 
Pray for someone when you are asked to pray. Stop right then and do it.
 
Forgive offenses. Whether they ask for it or not.
 
Tell your wife how lovely she looks. Don't wait for her to ask if that dress looks all right. Every time you think of it, tell her she is lovely.
 
Give your kids a hug. Let them know how special they are to you, with no condition or strings attached.
 
Worship God. In your spirit, in a few words. If  possible, say it out loud.
But do not do the following five things promptly. Instead, take it slow and reconsider these the next day.
5 things to rethink doing at all:
Write a letter of reprimand or rebuke. Someone once published an entire book of letters President Truman wrote but never sent. Obviously, he must have dropped the letters into some kind of a file.
Give someone a negative recommendation. Think long and hard about this.
Get something off your chest. Speak the truth in love.
Buy something expensive without telling your spouse.
Cross an invisible line in a relationship. In many cases, this means speaking or touching in an intimate way. Not a good idea.
Pray for God's help to do what's right, right away.
I've prayed Psalm 141:3 (Set a guard, O Lord, over my mouth; keep watch over the door of my lips) a few hundred times, and have even developed a variation for it.  
Variations can go like this:
Set a guard, O Lord, over my mind; keep watch over the door of my thoughts.
Set a guard, O Lord, over my eyes; keep watch over the door of my sight.
Set a guard, O Lord, over my ears; keep watch over all that I hear.
Set a guard, O Lord, over my home; keep watch over each member of my family.
Set a guard, O Lord, over my church; keep watch over our shepherd and members.
Photo Credit: ©GettyImages/master1305