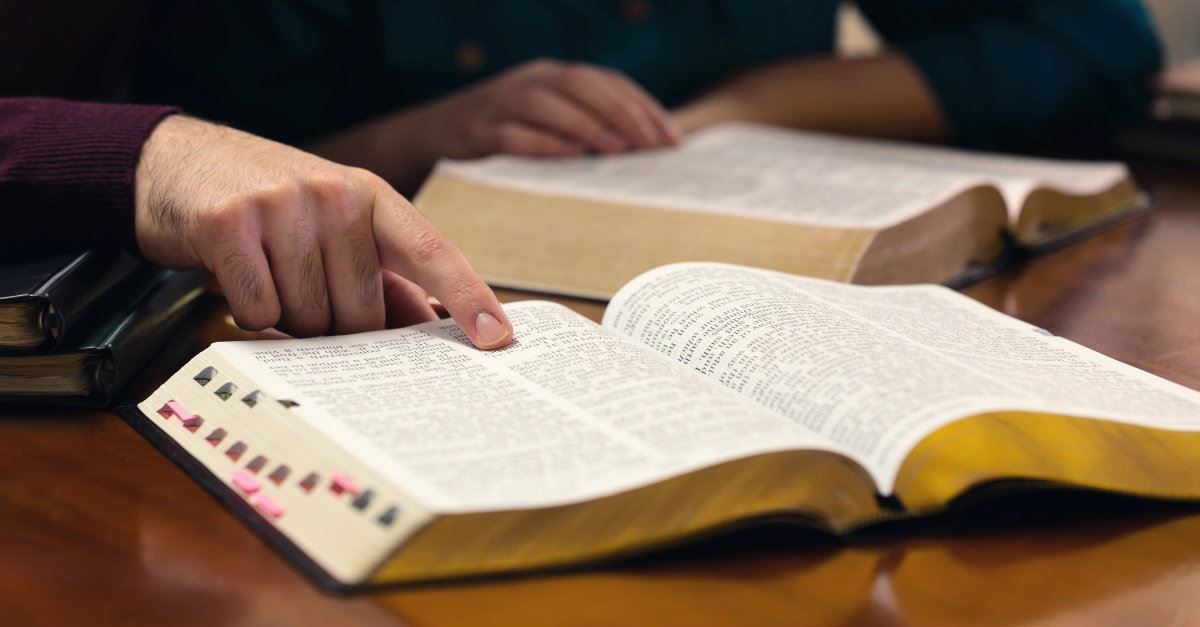 Somewhere I read that G. Campbell Morgan, the great British pastor and expositor, would read through a book of the Bible at least 40 times before teaching it. Any less and he felt unprepared. 
We pastors often set aside a few days on the church calendar for an intensive Bible study on a particular theme or book of Scriptures. Our denomination–the Southern Baptist Convention–has for many years promoted a "January Bible Study" or "Mid-winter Bible Study." This time–January, 2019–it will be Revelation 2-3, "The Letters to the 7 Churches of Asia Minor."
I'll be teaching this for several days at a church near Birmingham, Alabama, and hopefully another place or two. But months in advance, I've been working on it, trying to learn all I can in order to feel competent to teach it. Never mind that I've taught through Revelation several times and preached sermons on these seven churches in the past. None of that means much at the moment. The challenge is not to dig out old notes and rehash ancient messages, but to listen anew for what the Holy Spirit is saying through His always-up-to-date Word. The Word does not change, but its application to our daily lives is as fresh as it's possible to get.
Furthermore, I've changed. I'm not the same person as decades ago when I pastored churches. So, I open the Scriptures and tackle this delightful project with excitement about what the Father has in store.
It'll be interesting to see how this Bible study develops.
Here are some parameters I'm setting for myself which I urge upon others who set about to teach a portion of God's Word.
1. Pray.
From the beginning, prayer is the greatest necessity. "Lord, what do you want these people to know from Thy word?"
I pray for myself as I study. "Lord, you inspired this. You've heard every Bible study and sermon from it. Now, be my Teacher, please."
2. Plan. 
Plan what to cover and what not to cover. The challenge is not to give the people so much information as to overwhelm them, nor so little as to leave them unchallenged. For that, the Holy Spirit will have to guide. It's so hard to know.
So, early on I decide on a plan: "I want to give background to Revelation and to each of the seven cities. But I will spend most of the time and energy on opening these seven letters in the text. The goal is not to make our people smart, but wiser in the ways of the Lord and to give more of themselves into His service."
Consider this a caution, pastor/teacher. It's possible to overwhelm your people with word studies, historical background, theological ramifications, history of the interpretation of this text, quotes from various writers and preachers, and your personal point of view. Unless you give advance thought to what you will bring in and what you should omit, you may find yourself spending too much time introducing a Scripture and preparing the audience but not leave yourself enough time to deal with the actual text.
That's why there is no substitute for preparation.
3. Fill your mind with the text.
Beginners mistakenly think they should start by reading commentaries and other peoples' writings on the text. This is backward. Long before opening a commentary, the would-be teacher should read the assigned Scripture again and again until it is fixed in his mind. Only when that Scripture lives in him and he has thought it well through should he open the writings of others to see what help they can give.
4. Think about the text.
Whether you call it studying, meditating, or just "thinking," after reading the text enough to fix it in your mind and heart, it's best to reflect on it as much as you can. Our guide on this comes from Deuteronomy 6 where God told His people they were to put the Word in their hearts, then to teach them to their sons and talk of them when they sit in the house, walk by the way, when they lie down, and when they rise up. All of that is to say, Let these Scriptures permeate your mind and heart and every facet of your life. Think and talk about them.
"In that Law (Word) doth he meditate day and night" (Psalm 1:2).
5. Your goal will determine your methods.
What do you wish to accomplish here? Your audience will often determine both the goal and the methods. Are you teaching seminary students working on masters degrees? Students in a Bible college? Laypeople in a classroom setting? Are you teaching high schoolers? Are you in the church auditorium addressing the entire congregation or a classroom of Sunday School teachers seated before tables?
Is this going to be a devotional study? If so, your emphasis will be on truths to live by, and you'll want to have some good illustrations and examples. Tell some stories of people who got this right. Or is it going to be academic with you employing exegetical methodology in order to explain systematic theology?
6. Decide what study helps you will use.
You do not have time to read everything written on any Scripture or everything available on the internet. Unless you are experienced at this, the best way to choose study helps is to ask veteran ministers and teachers.
7. Ease up on yourself. 
Decide in advance that you will never feel adequately prepared. So, set yourself free from the burden of perfectionism.
I suggest you not take too many study helps into the classroom/pulpit with you. Do not take study books planning to read large explanatory passages to your people. They want to hear you.
They want to hear what God has taught you. So, fill your mind and heart with the subject and go in the Spirit of God, and give it your best.
When the meeting is over, leave it with the Father. You did great in some things and perhaps poorly in others. But you did your best. If you plan to teach this again in another church or with another group, go quickly to your study and make notes on what you learned, where you were weak, and what you want to improve on.
Have fun. Smile. Love this. You are so privileged getting to do this. Make the most of it, friend.
Photo courtesy: ©Thinkstock/B-C-Designs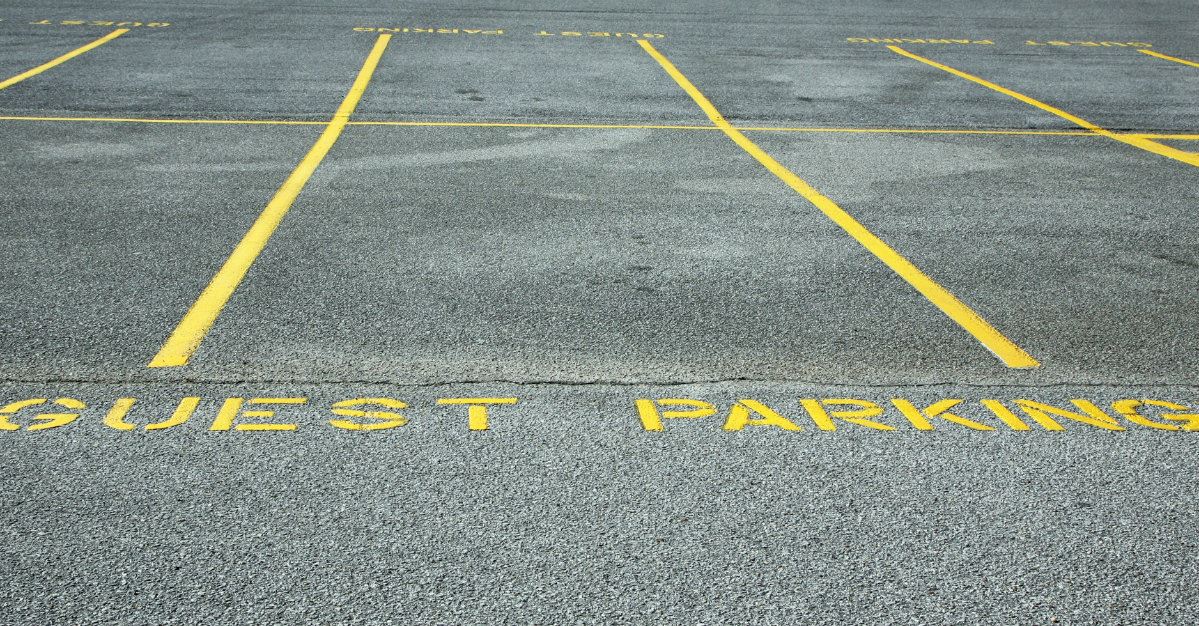 "But woe to you, scribes and Pharisees, hypocrites, because you shut off the kingdom of heaven from men; for you do not enter in yourselves, nor do you allow those who are entering to go in" (Matthew 23:13).
I walked up to the front of the church where I was to guest-preach in a half hour and tugged on the door. It was locked.
After walking around to the back and entering, I asked an usher about that. "No one comes in through that door," he said. I answered, "They certainly don't. You've got it locked."
I knew what he meant. The parking lot was in the rear of the building. Members drove in, parked there, and entered that door. The only people likely to enter by the front were… you ready for this?… outsiders, first-timers, newcomers, visitors, strangers.
Did they not want those people? Had we asked, they would have been quick to answer in the affirmative. But the signal they were sending was eloquent in its denial: "Keep away. You are not welcome in this place." 
To this day, this is a puzzle to me. How much trouble is it for someone to unlock the cotton-picking door on Sunday morning in the off chance that some wayward stranger–or visiting preacher!–might want to come in by what appears to be the major entrance?
Someone has forgotten what it was like to walk up to a church for the first time!
The Lord told Israel to take care of the foreigners and strangers, because "you were aliens in the land of Egypt" (Leviticus 19:34). You know how it feels to be the new kid in school, and how nice it feels to have someone befriend you.
In one church I served, because the worship center was built somewhat circular, with parking on all sides, visitors didn't always know which was the main entrance. So, without asking for permission, we installed signs reading "Entrance" above the appropriate doorways. Next Sunday, someone criticized them, saying the color didn't match the hue of the building. I said, "It certainly doesn't. We want it to stand out so people will see it!"
Does anyone care about the first-timer who drives up to your facility?
Once I was dealing with the search committee of a prominent church in a Southern city. While we were being driven around town, I said, "I notice you have no sign out front with the times of the services." The chairman said, "The last pastor tried to put one there, but he was shot down. The senior ladies said the sign messed up the décor of the front yard."
I asked the Lord not to send me there. He was gracious and didn't. (Happily, however, the pastor who did go there soon had a large, impressive sign up with all the pertinent information. I was proud of him.)
I'm remembering once when we brought a new administrator to our church staff. The first week, he came into my office with a plan requiring multiple copies of purchase orders before a staffer could buy anything. I handed it back to him and said, "John, find ways to make it easier for us to do our work. Not harder."
Anyone can put up obstacles, increase our workload, discourage initiative, and drain our energies. Thank God for those who find ways to grease the rails and lift the burdens.
Up and down the highways, you'll see churches with locked gates barring the driveway. Clearly, no one can pull into that church parking lot until the man with the key arrives and opens it, presumably just before the worship services. No doubt some leaders grew frustrated with people parking there and leaving trash on the pavement or something and chose this as the way to deal with it. Personally, I hate the message that a locked gate across the church entrance sends. They don't exactly say, "Keep away from this church!" but that's pretty close to what they're signaling.
If someone needed help during the week, that's one church that's not available. It reminds me of the Lord saying to some religious people, "If I were hungry I would not ask you" (Psalm 50:12).
I'd just done a revival for a small church at the edge of Charlotte, North Carolina, and loved a hundred things about those good people. But one thing troubled me. Even though the buildings could be seen on the hill from the thoroughfare, the only way of approaching it was a roundabout path through the neighborhood in back of it. When I asked the pastor about the possibility of an access road, he said, "We've been thinking the same thing. Just waiting on the money for it." I handed him a check and said, "Here's a good start." (We'd just sold our house and I had the tithe of the profit we'd made.) Not long after, I noticed a nice paved lane off the major highway up the hill to the church.
Let's make it easier for people to find our church, enter our church, and use it.
Does your church need signage showing how to get to the child care area? Office? Welcome center? Even the sanctuary?
It's not enough to plant greeters in the front door or parking lot–and I'm in favor of that. (Greeters are a special challenge all their own and must be constantly trained and supervised. I've seen them get distracted and stand there talking to each other and actually block the doors!) Greeters, signs, arrows on the pavement, whatever it takes.
And then there is your website.
I go to websites all the time. If I'm to preach at that church next Sunday, I want to read up on the pastor and staff. (In many cases, I've never been there and want to be able to recognize them.) I check out the times of the services and make sure of the location.
Whatever else your website has, it must have those things: location, times of services, and pastors' names. Everything else is secondary.
Oh, and your phone system. This is a pet peeve of mine.
You'll call a church to talk with the pastor. A recording answers. "Thank you for calling Memorial Church. If you know the party's extension, you may dial it now. If you would like a list of all the staff members of this church and their extensions, punch 1. For a complete listing of our church services…" And so on. All I wanted was to hear a human saying, "Good morning, Memorial Church, this is Diane" and I'd say, "Pastor's office, please."
Why do churches buy such intricate phone systems that burden anyone calling them? Answer:  some administrator got a  good deal on the program and thought he would free up the church secretaries (AKA administrative assistants) from having to deal with phone calls. But this is exactly backward. You want people to call the church; you want to deal with people. You are in the ministry; people is what you are all about!
Save your money on those complex phone answering systems and ask a few senior adults to volunteer one day a week on the front desk. It works beautifully for many churches.
The person on the front desk for the church may well be the most important minister on site. He/she will deal with newcomers before anyone else. They should be well-trained and encouraged to be kind and gracious, professional and efficient. Your church has a number of retirees who would fill this bill in a heartbeat.
Let's make our churches user-friendly.
Photo courtesy: ©Thinkstock/TennesseePhotographer
"He pled the cause of the poor and needy, then it was well.  Is not this what it means to know the Lord?" (Jeremiah 22:16).
People base their politics on their values, their beliefs.  What they truly believe.
In the current event taking over all the news – the crisis du jour of the Trump years – Dr. Christine Blasey Ford went before the Senate Judiciary Committee last week to charge Supreme Court nominee Judge Brett Kavanaugh with sexual assault when she was 15 and he 17. That was some 35 years ago. She was "100 percent sure it was Kavanaugh." Speaking in his own defense later in the day, he was just as certain she was mistaken.  She may have been assaulted, said he, but not by him.
Shortly thereafter, I asked Facebook friends for a simple yes or no response to this: "Do you believe Dr. Ford?"  As of this moment, less than 24 hours later, I have received 464 answers.  The overwhelming majority say "No."  Some go into detail on their answer, unable to render a simple yes or no.
There is a huge reason, I expect, most of my FB friends answered in the negative: Most of the people I know are conservative in both theology and politics.  One drives the other.   What we believe – I mean really, really hold dear – determines how we vote and what we support.
It can also, if we're not disciplined, make us single-issue people who cannot respect others who disagree.  So, a few of my FB friends–whom I actually do not know–could not allow someone to take a position opposite to theirs without a heated response and even an attack.  When people act ugly, I start looking for the "unfriend" button.
Now, I need to say something. Those who call themselves believers in Jesus and yet support ungodly and harmful people/program/positions, I personally suspect they are not actually believers.  He is the One who said, "If you love me, you will keep my commandments" (John 14:15).  And, we always want to emphasize, He is not talking about the Ten Commandments (which are never called that in Scripture) but His own teachings.   "All the things I have commanded you," is how He puts it in Matthew 28:20.
The bottom line….
For me personally, what the Ford-Kavanaugh charge-and-countercharge matter comes down to is this: When a person is the victim of a crime – rape, assault, robbery, you name it – after 35 years there will almost never be any real evidence and no reliable witnesses. Therefore, whether the teenage Brett Kavanaugh did as charged or not – and personally, I would not be surprised if he did – we will never know and there is no way to prove it one way or the other. So, the only recourse for the Senate Judiciary Committee is to judge the man's fitness for the SCOTUS by his adult life and his years on the bench. (UPDATE: Later the Senate Judiciary Committee voted to ask the President to request that the FBI conduct a supplemental investigation on this matter. They're giving the FBI one week before the full Senate votes.) 
That's why I personally conclude that while I mostly believe Dr. Ford, I support Judge Kavanaugh.
We have one person's word. The subject matter is weighty, to be sure, and no one should make light of charges of sexual assault. But there is no evidence to confirm her story. (Again – see my note above – this is subject to change based on the FBI investigation.) 
I do not believe there is a "vast left-wing conspiracy" or that someone is paying her to concoct these charges out of whole cloth.  I believe she is telling the story as she remembers it.  And knowing how memory can play tricks on us, that may or may not mean things happened as she said.  But I believe something bad happened to her and that she is telling the truth as she remembers it.
But we cannot convict a man – even in the court of public opinion – on that.
Some have said if he is guilty, Judge Kavanaugh should be charged with perjury for denying them.  But to my knowledge, no one is required to testify against themselves. Furthermore, the plea "not guilty" simply means "not guilty as charged."  Once when I was 20 years old and in a traffic court in Ensley, AL, the judge asked me if I wanted to plead guilty or not guilty.  Being unknowledgeable about these things, I said, "Judge, I may have been speeding – I don't really know. But I don't think I'm guilty the way the policeman says." The judge said, "Then your plea is not-guilty." (After I explained what happened, the judge threw the case out. I felt like a young Perry Mason.) The point of that is Judge Kavanaugh can say "I did not do that" (thus pleading not guilty) even if he did something, but not in the way Dr. Ford described.
We will go by Judge Kavanaugh's record in his adult life and in his years on the bench. And we hear that record is consistently solid and respectable. It is, to be sure, conservative and pro-life, we're told.
He seems to be living and ruling by his values.
It's what we all do.
This post originally appeared at joemckeever.com. Used with permission.
Publication date: October 3, 2018