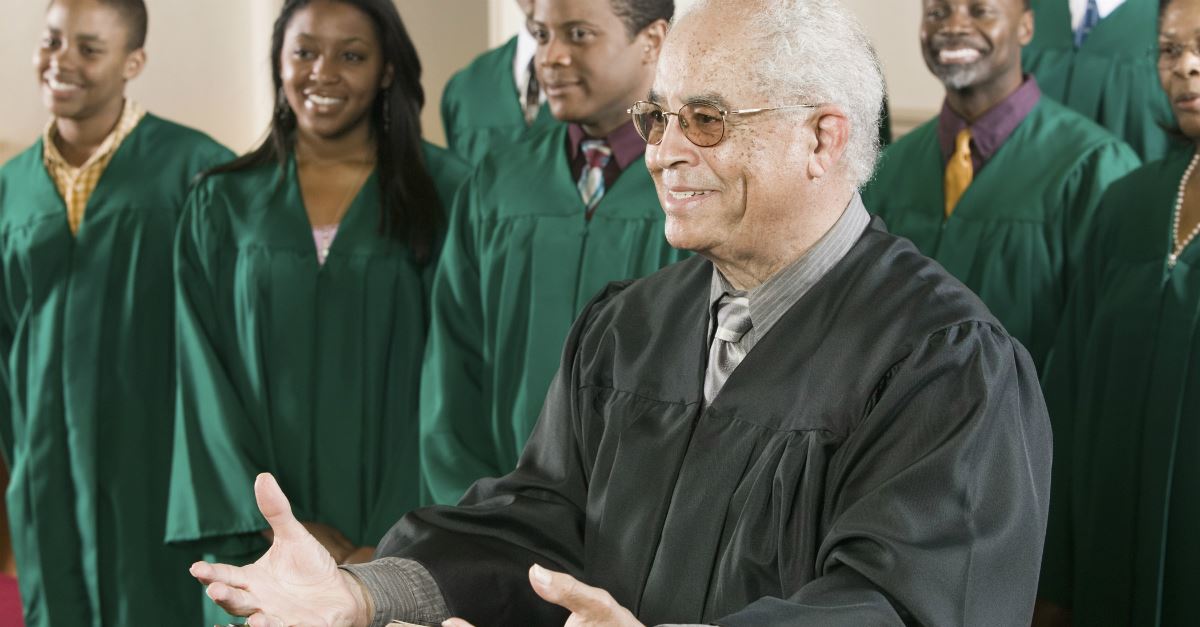 "Certainly, I will be with you" (God to Moses in Exodus 3:12).
Poor Moses.  He served the same congregation for forty years.
During all that time, Moses had no opportunity for advancement. And instead of getting easier as the years came and went, the work seemed to never let up. One challenge after another. It was enough to age a fellow prematurely. Which is why, perhaps, the Lord chose a fellow who was already old–like 80!–at the start.
Think of that. Just at the time most people are getting fitted for a rocking chair and ordering their walk-in bathtub, Moses took on a new assignment.  Clearly, the Lord did not ask a committee of Israeli leaders what they wanted in the next shepherd.
Not only was Moses' congregation the largest one around, it was the only one!
During those forty years, Moses did not receive a single raise.  And not the first award or recognition. Well,  other than from God, which as it turned out, was more than enough.
The writer of Hebrews said we should 'consider Jesus "who endured…" (Hebrews 12:3). True. But we may also want to "consider Moses."  He was a lot like us and demonstrates a hundred lessons on how to hang with a difficult job through good times and bad until you get the people of the Lord to the promised land.
Here are a few of those lessons.
One: Moses taught every one who would come after him how to persevere and endure. It starts and ends with one's relationship with the Living God. Without that, it's just a job and a difficult and thankless one at that. 
"I will certainly be with you," said God on the backside of Horeb when He called this elderly shepherd to the greatest task imaginable. Later on, Moses said, "If You don't go with us, then let's stop right here. For how will it be known that Your people and I have found grace in Your sight, except you go with us? That's the only thing that will separate us from the people of the earth around here!" (Exodus 33:15-16 My paraphrase)
The Lord signaled His presence with the cloud by day and the pillar of fire by night. No one was ever in doubt that the Lord was in this place. (Oh, that His nearness was so obvious today!)
A study you will enjoy is to look at all the people the Lord made this promise to –"I will be with you." He said it to Joshua, to Gideon, to Jeremiah, and others. It was the ultimate difference-maker!
When the Lord warned the church at Ephesus that He might remove their lampstand, whatever else that meant it surely implied that He would withdraw His presence. They would be on their own. There is no worse fate imaginable for someone trying to do the work of the Lord.
Two: Moses knew what the goal was to get these people out of Egypt, across the wilderness and into the Promised Land.  Each segment of that call had its headaches and challenges. 
God said, "I have come down to deliver (my people) out of the hand of the Egyptians and to bring them up from that land to a good and large land, to a land flowing with milk and honey, to the place of the Canaanites…" (Exodus 3:8).
He brought us out that He might bring us in, Moses would say to them. Escaping Egypt was only the first step. Just as leaving your life of sin and bondage is only the first step in the Christian's life on earth.
What's your goal, friend? Why did God send you to this place of service? What is His mission here? If your goal is to mark time until God calls you to the next place of service, you need to return to Him and get this straight. You'll never be able to stand against the Pharaohs of this life without a clear mandate from God as to your call.
Three: Moses kept learning how to do his job better. He was teachable.
In Exodus 18, his father-in-law Jethro gave him great counsel on sharing the load of decision-making.
Pity the minister who thinks because he is old or experienced or has held this office for years that he has it all figured out and needs no one to tell him anything.  Such pastors are burdens to their staffs and dead weights to the leadership. The man of God must be humble and teachable. Let the servant of the Lord always retain that childlike quality and never lose it.
Four: Moses could not do this alone and neither can we. 
God said to Aaron, "Go into the wilderness to meet Moses...And Aaron spoke all the words which the Lord had spoken to Moses...So the people believed" (Exodus 4:27).
God gave Moses Aaron and Miriam, his siblings who had been so devoted to him from the first. Later, they each became a headache as they began to assert their rights and insist on prominence, but the Lord took care of that in short order. (See Numbers 12)
In Exodus 17: Aaron and Hur held up Moses' arms when he grew tired, as he gave leadership to the army of Israel.
I know too many pastors with no close friends in the ministry and who treat their staff and lay leadership as underlings. Not good.
Five: Moses was a man of prayer. Without his times of heartfelt, earnest talking with the Lord God, he would have wilted early on.
Rarely, if ever, does Scripture call what Moses did "prayer." He simply talked to God, as "face to face," as one put it.  (See what God said about this in Numbers 12:8.)
Check out Moses' prayer in Numbers 14. After Israel refused to believe God and enter Canaan from fear–fear of giants, standing armies, walled cities–the Lord was ready to give them up. That's when Moses interceded. "Lord, forgive them. After all, You said you were longsuffering and abundant in mercy, that you forgive iniquity and transgression. So, how about doing it!" (My version of Numbers 14:17-19).
Moses was quoting God's own words from Exodus 34:6-7.  When we pray, we would do well to stand on the Word of God concerning all that we claim and ask and believe.
Six: Moses was a man with a tough hide. They criticized him, persecuted him, and tormented him. He kept his focus.
From the first, the people started in on him. No sooner than they had left behind the swirling waters of the Red Sea which swallowed up Pharaoh's army than they began belly-aching. "The people complained against Moses saying, 'What shall we drink?'" (Exodus 15:24). "Then, the whole congregation complained against Moses and Aaron in the wilderness, 'Oh, that we had died by the hand of the Lord in the land of Egypt..." (Exodus 16:2-3).
Moses said to the people, "The Lord hears your complaints which you make against Him. And what are we? Your complaints are not against us but against the Lord" (Exodus 16:8). That's a huge point which every servant of Christ should keep in mind and teach to God's people. Complaining may be the national pastime of many church members, but the Lord is neither amused by nor does He look with kindliness upon such behavior.
Even so, the servant of the Lord must assume the criticism will come. Some of it may be deserved and he/she must consider it and grow thereby. But criticism that is undeserved is just part of the process and should not be taken to heart.
Knowing what criticism to receive and what to dismiss requires Holy Spirit discernment.
Seven: Moses was human. He cried to the Lord and did his share of belly-aching. But he kept the faith.
In Numbers 11, Moses complains to God. "Why have you afflicted me? Why have I not found favor in Thy sight, that You put such burdens on me? I didn't birth these people! How can I get enough resources to feed them? For they weep all over me…."
They weep all over me. We smile at that. But ask any longtime servant of the Lord.
Been there, seen that.
How to handle the constant griping and harassment of God's people?  Read Matthew 10:16-42.  Read it again and again until its promises, warnings, instructions, and cautions are fixed in your mind.  You will not find anything in Scripture better or more helpful than this.
So, servant of the Lord, keep your eyes on Him.  Keep bringing yourself to the cross.  Daily place yourself on His altar.
And one more thing, perhaps the biggest of all.  Each day thank God for finding you faithful by allowing you to serve His great people.  He has honored you.  So, thank Him.
I know, I know.  They don't feel so great most of the time. And it feels more like a burden than an honor. But in your better moments you know He has honored you by the call to shepherd His flock. So, give Him thanks.  And give it your best.
Photo Credit: ©GettyImages/Mike Watson Images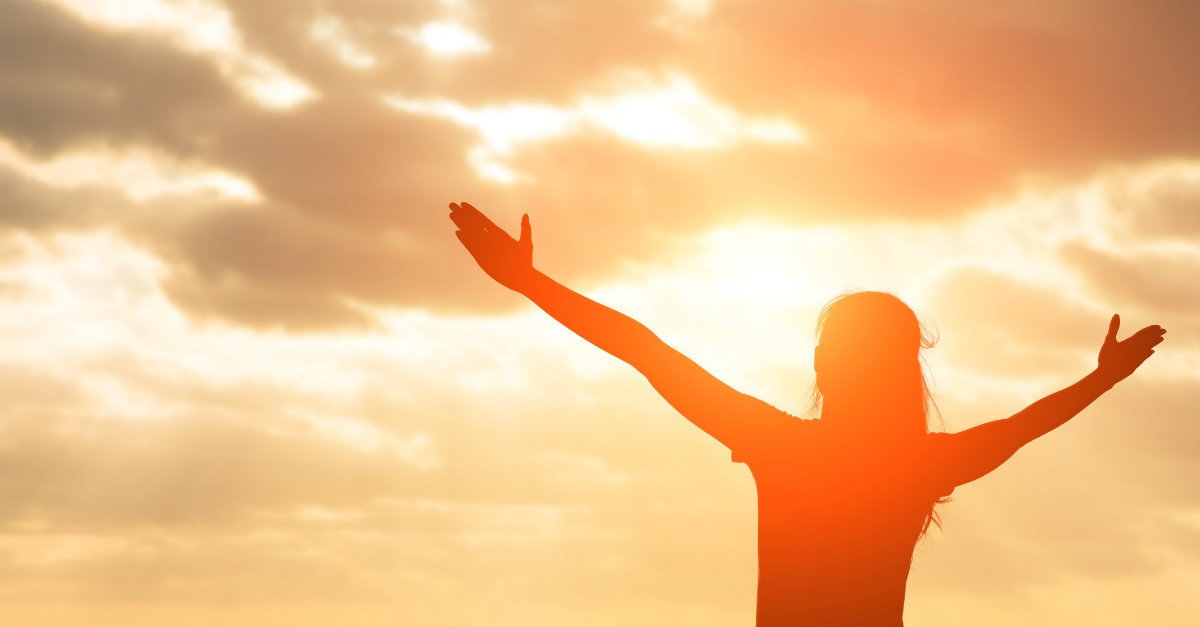 "Bless the Lord, O my soul, and all that is within me, bless His name. Bless the Lord O my soul, and forget none of His benefits….  Bless the Lord, O my soul" (Psalm 103:1-2,22).
Again and again, throughout Holy Writ, we are enjoined, instructed, commanded and reminded to praise the Lord. To bless His name. To burst forth in worship during which we say things like "Worthy is the Lamb that was slain to receive power and riches and wisdom and strength and honor and glory and blessings" (Revelation 5:12).
How come? What good does this do to tell the Lord and Master of the universe that He is Lord and Master of the universe? Sure He already knows who He is (see John 13:1-4). Being complete within Himself, God does not need our praise.
So, what's this all about?
It's a fair question and one that has been asked and answered by disciples far better than this poor child.
As a new believer, C. S. Lewis had trouble with the question: "I found a stumbling block in the demand so clamorously made by all religious people that we should 'praise' God; still more in the suggestion that God Himself demanded it." (Reflections on the Psalms)
This being my blog, and Psalm 103 having been dealt with on these pages in recent days, it now falls to me to make an attempt to answer the question: What is it to bless the Lord and what good is it? (Again, I'm grateful to Dr. Lewis whom I shall quote below.)
We could do a word study.  But let's not.
Eulogia.  Barak.  The first is Greek and the second Hebrew.
The Hebrew word comes from a root meaning "to kneel," we're told.  So, as before royalty, we lower ourselves. We worship and honor.
Eulogia literally means "a good word" or "to speak well of." When we bless someone we give them words of help, encouragement, honor. "You blessed me," we might say to one who gave assistance in a needed time. Luke 6:27 calls on us to bless our enemies, meaning we are to say positive, Christ-honoring words to them instead of what our carnal nature suggests.
The matter of blessing God is complicated just a tad by Hebrews 7:7 where we read, "I say beyond all contradiction that the lesser is blessed by the greater." The writer was calling attention to Melchizedek's blessing of Abraham at the end of Genesis 14. That act made him greater than Abraham, is the point.  But it certainly does not apply when we bless God.
Let's make up a parable and see if it helps.
Let's say you are a kid just out of high school, green behind the ears, and without any real talents except one: you are eager. You've been hired by a large company to perform menial tasks. One day, to your complete surprise, you are summoned to the big office and ushered into the inner sanctum where the big boss, the CEO, awaits. He has an errand for you to run. Just for him.
You are more than a little shocked. This is a man of great power. He has thousands of employees. He could give this assignment to assistants who are more experienced and capable than you will be in years. And yet, he is choosing you. You are honored, yes, but overwhelmed is more like it.
You are to travel to a location at the edge of the city and speak to someone in authority on behalf of your boss and deliver a message. That's all. About as simple as it gets.
Out you go. You take the bus for several miles and then transfer to another bus which will deliver you to your destination.
And along the way, you start worrying.
Can you do this? Who are you, just a kid with no skills. You have no experience dealing with powerful executives such as the man you will be calling upon. Will you stutter and stammer and be unable to speak? Are you dressed well enough? What if they don't allow you into his presence? What if the man has bodyguards and layers of authorities–assistants, secretaries, security people–who won't let you through? How will you be able to return to your employer and report that you failed?
You work yourself into a lather worrying about this.
So, you pull the cord and get off at the next corner. You sit on a park bench, take out your phone and call the boss.
'Sir," you say hesitantly. "Sir, I'm not sure I can do this. I mean, who am I? And what if his people won't let me in to see him? What if he laughs at me, just a kid trying to deliver such an important message? What if I fail?"
The boss has dealt with fearful underlings before. He does not rebuke you. He says quietly, "All right, son. Listen to me."
"This is not about you. This is about me. You work for me. You are on a mission for me. Do you get that?" You nod.
"So, I want you to repeat after me…Ready? Say this along with me…" .
–"My boss is a powerful man in a huge company."
–"My boss is in charge."
–"My boss chose me."
–"My boss believes in me….It is a privilege to serve him in this way….How people respond to my boss' message is not my worry….My job is to deliver the message….This is not about me…This is about being faithful…doing my job…honoring my employer."
As you repeat those words–and continue saying them after you've ended the phone call–you find things happening.
You feel at peace. You are confident. You are energized to go about your assignment. You are thankful to have such an employer. You are determined to serve him well and make him glad he chose you.
A few minutes later, you are standing at the door about to enter where you will carry out your assignment. You begin to hesitate. Fear creeps in. But you know what to do. You speak to yourself: "My boss is a powerful man. He knows what he is doing. This is not about me. He is in charge. I will be faithful. I will honor this one who trusts me."
And you march in and do your job confidently. You are relaxed and smiling, pleasant and confident.
Okay. That is what blessing God does.
When we bless God, many things happen…
–Blessing God honors God. We are giving Him the praise He is due. We are saying the most basic truth in the universe: God is God and I'm not.
–We remind ourselves who is in charge and that we are not on our own out here.
–We reorder our little corner of the universe, putting things back in order.
–We put the emphasis back where it should be.
–Blessing God changes our focus.
–It relieves our anxieties.
–It clears our vision to see beyond our trials.
–We love Him more after praising Him.
–We enjoy His presence more as a result.
–It breaks the cycle of self-absorption which often engulfs hurting people.
–It opens our hearts to receive His love
–It shows the Father that His child is "getting it."
–It relaxes our fears.
A few things C. S. Lewis said about praise…
"The world rings with praise–lovers praising their mistresses, readers their favorite poet, walkers praising the countryside, players praising their favorite game–praise of weather, wines, dishes, actors, motors, horses, colleges, countries, historical personages, children, flowers, mountains, rare stamps, rare beetles, even sometimes politicians or scholars."
"I had not noticed how the humblest, and at the same time most balanced and capacious, praised most, while the cranks, misfits and malcontents praised least."
"Praise almost seems to be inner health made audible."
"Men spontaneously praise whatever they value, so they spontaneously urge us to join them in praising it: 'Isn't she lovely? Wasn't it glorious?  Don't you think that magnificent?"
"Praise not merely expresses but completes the enjoyment."
"In commanding us to glorify Him, God is inviting us to enjoy Him."
(From C. S. Lewis, "Reflections on the Psalms," from chapter IX, "A word about praising.")
Photo Credit: ©Thinkstock/RyanKing999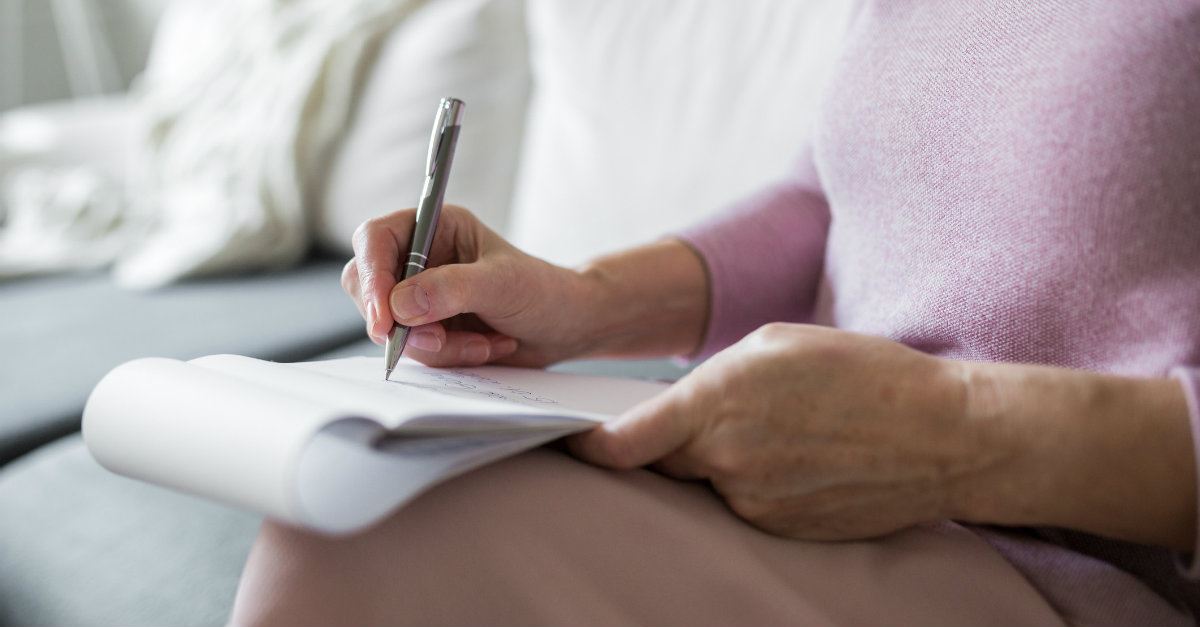 "This will be written for the generation to come, that a people yet to be created may praise the Lord." (Psalm 102:18)
"A posterity shall serve Him. It will be recounted of the Lord to the next generation; they will come and declare His righteousness to a people who will be born, that He has done this." (Psalm 22:31)
The piece of paper will outlive you.
Papers exist which Abraham Lincoln wrote on, even letters from George Washington. It's amazing how long a simple piece of paper may hang around.
If you and I will take the trouble to handwrite a message and leave it in a somewhat permanent spot, it may be there to speak its truth long after we have arrived in Heaven.
Here are 10 suggestions for seniors–or those in training to become such!–on what to write and where:
1. Write your testimony in your Bible.
That's what those white pages in the front and back are for. And it's why the Bible on your phone isn't remotely in the same class as that thick, black-bound, leathery Bible you can write it and hold and touch and drop a tear or two on.
2. Read through the entire Bible and mark it up good.
I suggest you then pass that Bible on to a child or grandchild. Then, buy another and spend a year reading it through and marking it up, and pass it to another.
3. Keep a daily journal. 
Particularly, if you are a middle-ager and just now beginning to get grandchildren. This is a perfect time.
I've heard it said that journals are not so much for your children as for your grandchildren. In most cases, long after you are off the scene and the grands are entering middle age, they will develop a curiosity about you and pull out the journal. Fast forward a few generations and your descendants will see you as a historical figure (!) and a valuable resource on "how things were in the old days." So, tell 'em!!
4. Write the occasional letter to your children and grands. 
Tell them something memorable in the body of you message, something they will want to keep and remember.
5. Write special, one-of-a-kind letters to your children. 
Store these in your safe deposit box, to be given to them at your death.
6. Start a blog. Like this one.
If you're unsure how to go about that, get some young person to show you. My website costs the equivalent of maybe two dollars a week. And yet the scope of its reach is amazing. Truly the best buy of my lifetime.
7. Write a book. 
Whether it gets published or not is beside the point. Get a hardbound, wordless book at the local Booksamillion or Barnes & Noble and start writing. (And if you decide to publish it later, get advice on what to do and how to go about it. Do not let your ignorance on these things stop you from writing.)
What should you write? Do not fill the pages with meaningless dribble, but write on important subjects. A few suggestions:
–I will never forget the day my son/daughter was born.
–Five regrets I will carry with me to my grave. (Nothing too sordid, please.)
–Five people who changed my life forever, for the best.
8. Okay, it's all right to write some "meaningless dribble." 
From time to time, write about your daily routine, even if it seems boring. Tell what you had for breakfast and the kind of automobile you are driving. The day will come when your descendants will find this fascinating the way you and I would today if we read that our ancestor drove a 1923 Maxwell or took a ride in an ancient two seater double-winged airplane.
9. Write letters of appreciation to strangers.
You read in the paper or saw on television something special someone did. If you will write them a note–if you cannot find an address, send it in care of the reporter who broke the story–yours may be the only letter they get and it will be a keeper. (Our culture today is not writing letters and notes the way we once did. So, yours will stand out!)
10. Write thank you letters to people from your past.
A teacher or pastor blessed you. A classmate said something off-handedly in the tenth grade that still encourages you. What if you dropped them a note and thanked them?
I was in the tenth grade. The principal asked me to come to the office. Uh oh. "McKeever, help Jerry Crittenden with his algebra. You can have my office for the next half hour." So, Jerry–big, friendly, bear of a football player, and kind-hearted–and I sat there working algebra. Sometime during that little period, Jerry said, "Joe, you should be a teacher. You explain it better than the teacher does!" I never forgot that. And became a teacher, first in high school and then in church and in life. I owe Jerry for that.
Write it down. Write it out. Write it up. Send it forth. Someone need to hear what you have to say. Tell them.
Photo courtesy: ©GettyImages/InnerVisionPRO