5 Things Pastors Should Never Do
Joe McKeever

---

Joe McKeeverhas been a disciple of Jesus Christ more than 65 years, been preaching the gospel more than 55 years, and has been writing and cartooning for Christian publications more than 45 years. He…

More

2016

Jan 06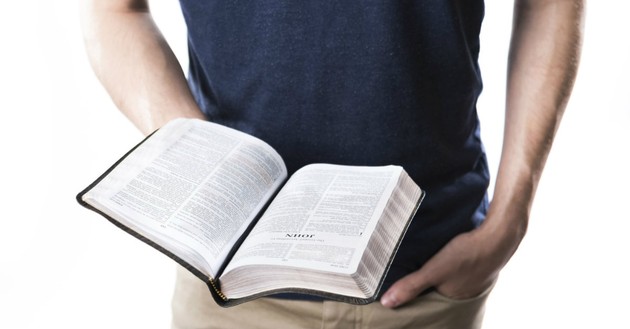 Don't ever resign your church in a fit of passion. In a rush of anger.
Do that and you'll inflict great harm on the church and ruin all the good will you have accumulated by years of faithful service.
That's a huge no-no for preachers.
Last Sunday, I was pleased to see a military chaplain back in town, visiting his family and our church with his wife and children. We reminisced over a little history going back to when he was a local pastor. One Sunday morning, exasperated over the lack of faithfulness from the church members, as the pastor, he had unloaded on the congregation and ended up walking out on them in the middle of his message. Then, if that were not bad enough, in that evening's service, he began by apologizing. But he kept on talking. The more he talked and explained, the more the anger still festering inside broke loose and spewed out onto the congregation. Once again, he walked out, leaving the congregation sitting there stunned.
The next day I mediated between him and his deacons, as they accepted his resignation.
That was a number of years ago, and he tells me that, like untold millions of people before him, the Army made him grow up.
Okay. Do not do that. Do not vent your anger on your congregation. Not ever.
Here are five others no-no's that come to mind….
1) Never violate a confidence, either in or out of the pulpit.
"But that story is too good not to tell." Ever heard that? Or worse, have you ever said it?
If you must, ask the individual for permission to tell the story no closer than a hundred miles away and assure them you will camouflage details and change names so no one would ever make the connection.
2) Never tell a story on your wife without her full support.
And I mean enthusiastic affirmation, not begrudging. However, don't be surprised if she never gives permission for you to use anything she said or did. Most wives do not appreciate becoming the subject of her husband's sermon.
Violating that will result in conditions you would not wish on your worst enemy, pastor. It's not worth it, believe me.
That said, if you can, see if she will agree to let you tell the story as having happened to "a pastor I know and his wife." If you do this, you must rehearse it 23 times to make sure nothing slips out that shouldn't.
3) Never fail to minister to someone because "they don't deserve it."
Be thankful you are not given what you deserve. "Freely you have received; freely give."
4) Never make a promise you do not keep.
If you said you'd look something up and get back to the questioner, do that promptly. If you fail in this and remember it sometime later, write them a note now with a sincere apology.
And on that subject, never fail to apologize when an apology is in order. Far from that diminishing you, you will grow in the minds and hearts of those to whom you apologize.
5) Never take the week between Christmas and New Year's as personal vacation time.
It's the quietest week of the year, and a great time to go into the office for a few hours each day and get some work done. Since nothing is happening at church, you and your family will have the evenings to yourself. I always loved that week.
Publication date: January 6, 2015
---