"Grab the Feet of Jesus": A Sermon by Pastor Bob
Happy Easter to you, friends! Here are the notes for the sermon delivered this morning by my friend pastor Bob, who teaches and preaches in San Diego. Please pass this post along to anyone you know who, for whatever reason, might not make it to church this morning. And God's blessings to you on this joyous day.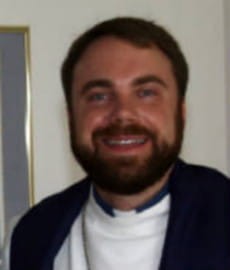 "Grab the Feet of Jesus"
An Easter Sunday sermon by Pastor Bob
April 8, 2012
Text: Matthew 28:1-10

Matthew 28:1-10


After the Sabbath, at dawn on the first day of the week, Mary Magdalene and the other Mary went to look at the tomb.

There was a violent earthquake, for an angel of the Lord came down from heaven and, going to the tomb, rolled back the stone and sat on it. His appearance was like lightning, and his clothes were white as snow. The guards were so afraid of him that they shook and became like dead men.

The angel said to the women, "Do not be afraid, for I know that you are looking for Jesus, who was crucified. He is not here; he has risen, just as he said. Come and see the place where he lay. Then go quickly and tell his disciples: 'He has risen from the dead and is going ahead of you into Galilee. There you will see him.' Now I have told you."

So the women hurried away from the tomb, afraid yet filled with joy, and ran to tell his disciples. Suddenly Jesus met them. "Greetings," he said. They came to him, clasped his feet and worshiped him. Then Jesus said to them, "Do not be afraid. Go and tell my brothers to go to Galilee; there they will see me."
–I was having an in-depth conversation with one of my daughters the other day, and we concluded that our feet, particularly our toes, are some of the strangest things we've ever seen.
–Why do our toes curve the way they do?
–Why are some straight and some crooked?
–Why is your big toe or the one next to it longer than the rest?
–Now, being a Colorado boy, I am particularly in awe of all the toes I see around sunny, Southern California.
–There must be a billion sandals and bare feet—all with exposed toes.
–Free from constrictive shoes.
–Free from burdensome socks.
–Free, free indeed.
–As I read the text for this Easter Sunday, the culmination, the apex of our Lenten season, let alone the whole church year, I was caught by the usual details.
–Women—and it is almost always the women who get the gospel straight away in our Bible—the men are much slower.
–Anyway, the women are feeling everything that you would expect as they approach the tomb of Jesus and are caught in its circumstances:
–Sadness, fear, disbelief, joy, running, tired, shock, disbelief again—and then, this is what caught me:
–After seeing Jesus alive, the first thing they did is grab Jesus' feet.
–Mary Magdelene and the other Mary have witnessed an earthquake and a broke-open tomb with an angel in blazing white, and now they witness their Lord, their master, their friend.
–The one whom they watched die, now standing before them.
–And in one motion they swoop down to Jesus' feet and take hold of them for dear life.
–We can only guess at what they felt.
–Perhaps a mixture of fear, of numb joy, of blind hope that these feet are for real.
–That those strange twisted toes that Mary has washed with perfume and dried with her very own hair.
–That these are the same toes of her beloved Jesus.
–Jesus' toes.
–What could be more human than that?
–What could be more real, or profoundly unique?
–The toes that had filled those first sandals as he grew from a baby to a boy.
–The toes that toughened with callouses as they struck out to proclaim a Kingdom.
–Toes washed in the waters of the Jordan.
–Toes stretching out as Jesus strained to heal a boy born blind, a sick man lowered through a roof.
–Toes that curled in excruciating pain as he hung from a cross.
–Now they were holding those very toes in their hands.
–Sometimes, I think we lose sight of this reality.
–That real women held real feet.
–That the feet of those women would run to the other disciples and share this reality.
–He has risen. The Lord is alive.
–Over the years, as a pastor I have heard this expressed in many ways.
–I have felt the tangible reality of those feet in the lives of believers, non-believers, and hosts of folks in-between.
–As we come to this high festival in the life of the church—as we sing hymns, look for Easter eggs, indulge in chocolate in so many good forms
–It is worth asking ourselves: Is this real? Are these feet real?
–People have answered this question in many ways, but one person's story still sticks in my mind.
–About 17 years ago I was an intern at a church in Everett Washington.
–The church, Central Lutheran, was built in the days when it was fashionable for a church to literally look like a fortress, and every time I sing "A Mighty Fortress is Our God," I think of Central Lutheran.
–Well, as intern I did a number of things, including teaching the Adult Sunday School.
–But I quickly realized that I was the one learning the most.
–And it would often come after class, amidst conversation and sharing.
–I'll never forget the time when one man who was fairly new to the congregation shared with me the first time he had touched the feet of Jesus.
–He was an engineer working in the Seattle for Boeing.
–He helped design the wiring for Boeing 747, among others.
–He was obviously intelligent, and obviously in pain.
–I learned that he had lost his son from a suicide, and that, two years later, that tragedy was still well with him.
–He also said that it was this incident that made him begin to ask questions that he had not asked himself before.
–He told me that he had not had any faith before, but that he had decided that maybe there was something to this Jesus.
–Yet it was not the feet of Jesus that drew his attention at first, but rather, the feet of the disciples.
–He shared that for him, it was the fact that those same disciples hid in a dark room in fear and trembling.
–That they dared not go outside, lest they be connected to Jesus and his gruesome death.
–That they, risking all, then, in a moment of Pentecost, go out into the streets of Jerusalem, and proclaim a risen Lord.
–The Boeing Engineer looked me in the eyes, and said, "Why would those followers risk everything—their families, their very own lives—if it wasn't true?"
–What would possess them that they would leave that dark room, that they would throw themselves like the two women at the feet of Jesus, and say, "I believe"?
–The reality is that those disciples would themselves die terrible deaths, from beheading to many being crucified themselves.
–Yet, Jesus had been raised from the dead. And now an early church would literally give everything that others might know an believe it.
–We can just imagine the feet of the disciples and those first believers going out into Jerusalem, into Judea and Galilee, into Asia Minor and Rome and North Africa.
–They are the people who must have inspired St. Paul to write: "How beautiful are the feet of those who bring good news"
–It really is miraculous. So many sandaled feet proclaiming the good news.
–Just like yourselves. As you share with your children, your friends, your assorted relatives and neighbors.
–But it's not always easy is it?
–Sometimes I turn on the t.v. and I become embarrassed at what people must think about Christianity.
–Those shrill voices condemning everyone.
–Those persuasive voices declaring that if you just believed enough, you would be better off.
–Those voices that look at the tragedies of life, and declare them God's will.
–Sometimes, just living in our world can make us want to put on our shoes.
–This world can make us hurt.
–And our lives can become ones lived in survival mode.
–Now, speaking of survival, there is of course no one who knows better about survival than ex-British Forces, world traveler, and ultimate survivor, the Man vs. Wild man, Bear Grylls.
–(Some of you might have wondered how I could work Bear Grylls into this sermon. But I trust you were confident that I would.)
–Bear Grylls knows a lot about how dangerous the world can be.
–To prove this, he subjects himself to the most inhospitable places, in order to show people how to survive.
–With a good six-inch knife in your waistband, some 60-feet of parachute chord, a canteen, and the willingness to eat anything that moves, you, too, can survive.
–Bear Grylls, knows everything about feet, especially that of all our body parts, we must take care of our feet.
–We must be careful to dry them off after emerging from the muck of the Florida Everglades.
–We must keep them warm after being dropped by a helicopter onto an ice pack in the Arctic Circle.
–We must protect them from the sharp coral of the Barrier reef.
–Now you might ask what Bear Grylls' innovative solution is to majority of these challenges?
–Bear's solution is profound: Wear shoes!
–But as I learned from a runner in our congregation who saw an article in a running magazine: Bear likes to run barefoot.
–When Bear is not crossing some treacherous surface in survival mode, Bear will take off his shoes and socks, and run!
–And that's the image that comes to mind when I think of those women who held Jesus' feet:
–The urge to run to their friends, and to the other disciples, and proclaim to the world that He—their master, their teacher, their beloved—lives.
–And so this morning must we do the same.
–It is not enough to survive in the world.
–Do not let the world squeeze and misshape your being, like shoes that are too tight.
–Take them off, and run!
–Run to the one who is resurrected this day.
–Run to the one whose feet not only bring the good news, but who himself is the good news.
–Run to our Lord Jesus Christ.
–That is what Easter is.
–It is not merely the celebration or remembrance of a past event.
–It is taking hold of the feet of our risen Lord.
–It is feeling, knowing that reality.
–It is, with Jesus, running barefoot, and proclaiming aloud:
–He has risen!
–He has risen!
–He has risen indeed!
---