Praying Prayers That Work
Kelly Balarie

---

Get all of Kelly's blog posts by email! Kelly Balarie, author (Battle Ready, Rest Now, Take Every Thought Captive), speaker, and blogger, delights in joining hands with women as they go through…

More

Updated

Apr 11, 2018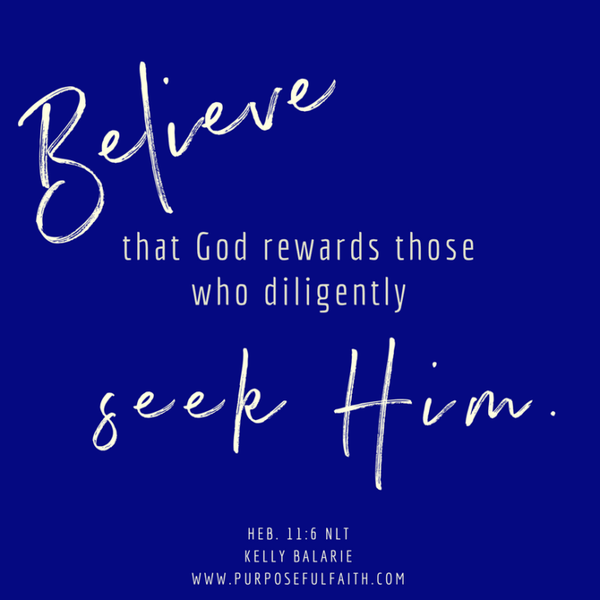 When I need to confront a friend with an issue, I pray before.
When I finances go amuck, I pray.
When I desperately need something to change, I pray.
When I want breakthrough, I pray.
I pray kind of like this: "God, please, I need you."
Like a kid, I lob my prayers upward, hard, hoping they'll catch heavenly-hold. But inside, I wonder and I fear. I fear they'll back at me and expose me as a fool. That they'll return void.
Prayer sometimes feels like wishful thinking. We want, but we aren't sure if we will get. We ask, but we wonder if we'll be left empty-handed. We once dreamed and never saw things come to pass.
We write off verses like this:
"Therefore I tell you, whatever you ask for in prayer, believe that you have received it, and it will be yours." Mk. 11:24 NIV
Why? Because we've gotten jaded, over-spiritual, and cynical. Or, at least I have.
Rather than praying, believing, contemplating and thanking God for the outpouring of his blessing, I groan and moan over the issue. I doubt it will ever change. I remain unprepared to receive his better thing and stay unstable in doubt.
"Prayer doesn't work," I think.
But prayer isn't broken. My faith is.
In Hebrews 11, God highlights what great faith looks like:
"By faith, these people overthrew kingdoms, ruled with justice, and received what God had promised them." Heb. 11:33 NLT
Faith is not just measured as the by-product of doing. It is also measured in the believing that is tied to receiving. If we pray for friends but don't want to answer the phone when they call, guess what? Our prayer will go unanswered. It is not because God didn't give, it is often because we didn't receive.
We "must believe" that God "rewards those who sincerely seek him." (Heb. 11:6 NLT)
We must pray in belief that God rewards those who sincerely seek him. It is that simple.
God will reward my search of him.
God will come through with this prayer.
I can believe and trust Him to show up on this.
I don't know the how but I know the Who and that is enough.
I can't wait to receive the answer God has for me on this very thing.
I can rest in his care with great expectation.
This kind of prayer works and this kind of faith pleases God.
Get Kelly's short daily blog post by email - click here. 

Join the 4 Days to Fearless Email Challenge.
Or, book Kelly to speak at your next women's event or conference. 
---