Avalon Reinterprets Classics on Another Time
Kevan Breitinger

CMCentral.com

2008

3 Mar

COMMENTS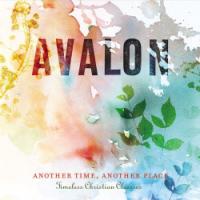 Artist: Avalon
Title: Another Time, Another Place
Label: Sparrow Records
Pushing the envelope a bit, Avalon's latest (and ninth studio) album revisits popular, well-chosen Christian classic songs of the 1970s, '80s, and '90s, all of them originally performed by CCM legends, including Amy Grant, Michael W. Smith, Twila Paris, Crystal Lewis, and Steven Curtis Chapman.
The harmonies, as always, are tight and creatively arranged, but the most pleasant surprise is the successful rock updating of these 15 tracks. Who knew Avalon could walk the edge like this? Now granted, all things are relative, but it must be said that these renditions are impressively modern, fresh while still uniquely their own.

Avalon and producer Shaun Shankel wisely chose Twila Paris' "God Is in Control" to open, a classic powerful in its truth and in its presentation, with a big sound to kick things off: big percussion, big guitars, and those big Avalon vocals, all four members making a showing. Another Time, Another Place is Jody McBrayer's last round with the popular vocal group, and he sings lead on some of the strongest cuts, including upbeat rocker "Solid As a Rock," a lush and melodic "Addictive Love," with Janna Long, and the nuanced standout "People Get Ready," again with Janna. The guitar-driven "For the Sake of the Call," a faith-builder with a resounding emotional and spiritual charge, is the first track to feature all four singers and lets you know immediately that Another Time, Another Place will exceed your expectations.

Shankel adds pulsating programming to the Amy Grant classic, "Thy Word," giving it a much needed edge, and while faithful to Grant's "El Shaddai," his mix of acoustic guitar and programming is helpful there as well. Avalon turns on the soul for the pristine and emotive "Basics of Life" and an emotionally-charged, splashy rendition of Smith's "Place in This World." And they pull out all the dramatic stops on big closer "Testify to Love," a passionate declaration of commitment, their own classic track. If you thought Avalon was only for the soccer moms, get ready for a pleasant surprise.
© 2008 CMCentral.com. All rights reserved. Used with permission.



Visit CMCentral.com now and join the single largest online community of Christian music fans on the internet. CMCentral features daily music news, exclusive interviews, album reviews, weekly devotions and feature articles written by some of your favorite Christian artists, and much more. CMCentral is also the home of the most popular Forum for Christian music fans that you'll find anywhere on the Internet. Come see what all the buzz is about!