bluEPrint
reviewed by Russ Breimeier

Copyright Christianity Today International

2002

1 Nov

COMMENTS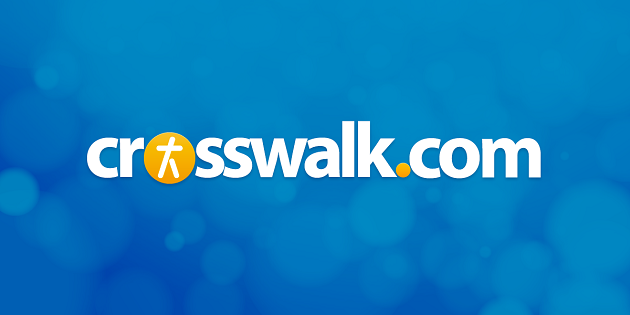 Sounds like … stripped-down, jazz-influenced organic pop reminiscent of Norah Jones, Sara Groves, Nichole Nordeman, and Sarah MacLachlan
At a Glance … as great as Ginny's first two albums worth of songs are, Blueprint makes them even better by improving the production.
Ever use this line to patch up a relationship: "Hi, let's start over. My name is … "? That's what this new project from acclaimed singer-songwriter Ginny Owens sounds like to me. Perhaps it's because I was somewhat disappointed with her previous release, last spring's Something More. After wowing critics and audiences alike with her debut album, Without Condition, which earned her a Dove Award for Best New Artist, Ginny took close to three years to write and record her follow-up. The songwriting on Something More is every bit as good as that on Without Condition. Unfortunately, the usually effective producer Monroe Jones went a little overboard with the production gimmicks, making it harder to appreciate Ginny's beautiful and insightful songs. For example, the current single "With Me" is a wonderful and sophisticated upbeat pop song, marred by an irritating vocal sample that seems to be intended as a hook; thankfully, the good people at Rocketown ditched the "doh's" for the radio edit. Similarly, the album is packed with modern-pop and hip-hop effects, some quite cool and some overbearing. Considering how well received Ginny is in concert, solo at the piano, wouldn't it be nice if she released an album of similar sound?
Behold Blueprint, whose title is doubly appropriate. The capitalization on the cover emphasizes the EP within the title on the album cover, indicating the fact that it's only 8 songs and 30 minutes long. The title also works because it breaks Ginny's music down to its basic components, allowing the songs to shine more than they ever did on her previous releases. The thing is, this could have been a simple live album of Ginny performing her songs in concert. It's actually much better. I'm not sure who approached who with this idea, but Blueprint is a studio recording produced by (surprise) Christian music industry veteran Margaret Becker, who stripped down Ginny's music to a very jazzy and organic style of pop that recalls artists such as Norah Jones, Sara Groves, and Sarah MacLachlan. Ginny's vocals and piano are accompanied by varied percussion, upright bass, guitar, some occasional accordion and whistles, the cello work of Matt Slocum (Sixpence None the Richer), and additional strings from the Prague Festival Orchestra. The results are breathtaking. Sure, Ginny has an appreciation for modern pop and funky R&B styles, but are those really her style? The warm and inviting mature-pop sound is a perfect marriage to her songwriting. You can't help but think that these new arrangements are how the songs always should have been played.
Two of the album's eight tracks come from Without Condition. The radio single "Free" is still a pop song, but it's dropped the mild funk shuffle in favor of a more mellow and jazzy arrangement. "I Am Nothing" began as a simple adult-contemporary ballad; here the piano is more sparkling, joined by beautifully arranged strings. Sure enough, the lyrics seem to leap out more, summing up the song with the bridge, "If I cannot live my life loving my brother / Then how can I love the One who lived his life for me?" The improvements are more startling on the five tracks from Something More. I love the new radio edit of "With Me," especially the superb drum loop, but it's almost like a brand-new song on Blueprint because the melody stands out more with the light organic pop arrangement. "Run to You" also sounds dramatically different, more mellow and jazzy along the lines of Norah Jones. "Something More" had a grating R&B flavor that didn't quite fit the song on the original version. This new version features an impressive classical piano opening, a jazzy upright bass, Latin guitars, and a dramatically arranged small string section – it's fabulous. "I Am" loses the synthetic digital bells of the original while retaining the simple pop drive. The original version of "True Story" was interesting, but a little bombastic. This new arrangement is simply better as an alternative, organic pop song that like the original version features Scott Denté of Out of the Grey
Blueprint closes with another piano ballad in the vein of "If You Want Me To" and "This Road" called "Let Them Hear." Though similar to those two songs, it's a beautiful prayer that wonderfully sums up what this album accomplishes: "Let them hear you through me / Let your words be mine / Let them see that your love / Is the reason I'm inspired / And when given the choice / May they recognize your voice / Let them hear you through me, O Lord." It's not that people couldn't hear Ginny's words on her previous efforts, but now her songs are allowed to breathe and take on life, with the honest and intelligent lyrics leaping to the foreground. Some may well turn their nose up at this project as another repackaging of older material, similar to the recent industry fascination with remix albums. Say what you will about the remix albums, but the new versions on Blueprint are absolutely worth it. Also consider that the enhanced CD includes a concept music video of "With Me," is about the same length as a number of "full-length" projects, and that it's reasonably priced at $7, and you've got one of the year's best bargains. Granted, it would have been great if this disc had been a few tracks longer, perhaps featuring a couple more new songs. Blueprint is a textbook example of the importance of production to an album and the necessity of letting the songs define the sound. It's also confirmation of Ginny's deserved praise as one of the industry's brightest up-and-coming songwriters.