Crosswalk.com's Choices for Top Ten Christian Songs in 2000
Matthew Turner

Music and Entertainment Editor

2000

29 Dec

COMMENTS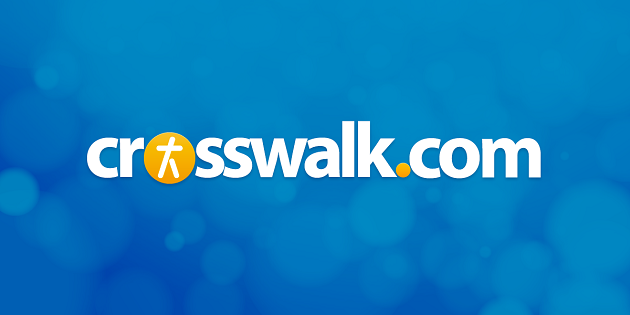 So many songs have been released this year. It was extremely difficult to choose 10 songs that should be recognized as the best of 2000. A good song accomplishes many different things. A good song is easy to relate to.
It's catchy. So many times a song's value depends on the intent of the song. Is it for worship? Is it evangelical?
Is it just an attempt to have a little fun? This list represents songs from several different genres of music. Here are my choices for the Top 10 Songs for 2000.
10) Jennifer Knapp Into You, from Lay it Down
Knapp has been compared to everyone from Natalie Merchant to Sheryl Crow. Her voice can whisper like a prayer or belt like the roar of a crowd. She's one of the most truthful songwriters in
Christian music
and her song
Into You
is evidence of this. Conveying the heart's cry of a young woman,
Into You,
allows the listener to see the life of a woman who is far from perfect. She's feeling judged and betrayed, but in the midst of this emotion exists the beautiful truth that God is her only judge and his love is eternal. This song is an awesome reflection of Jennifer's vocal range and artistic
creativity.
9) Third Day God of Wonders, from City on a Hill
From the critically acclaimed
City on a Hill
album and featuring the vocal talent of Mac Powell of Third Day and Cliff and Danielle Young of Caedmon's Call,
God of Wonders,
explores the greatness and bigness of God. In an attempt to worship, songwriters Marc Byrd and Steve Hindalong enrich us with a song that displays God's attributes like your favorite picture frame displays a photo. It embraces everything you know and understand about God and neatly presents these truths as a complete and comprehensive worship song.
8) Plus One Written on my Heart from The Promise
In classic boy-band fashion, Plus One delivers a fresh pop song that was an easy fit with Christian radio this year. Stephanie Lewis and Eric Foster White, well-known writers in the Christian music industry, take identifiable ideas of Christianity and present them with a catchy and danceable beat. Easily reaching No. 1 on Christian radio, Plus One members find themselves at the heart of the boy-band craze.
7) Fernando Ortega This Good Day from Home
From his
Home
album, Ortega writes a song that feels like a morning glass of orange juice. It makes you smile. It makes you think. It's beautifully simple. This is probably why it made such an impact on radio's inspirational format. The descriptions of nature paint a verbal tapestry that reflect God's devotion and passion for his children. It's a gentle reminder that God is faithful, and for this reason we should sing praise. The catchy guitar-driven melody floats like an air balloon as a consistant element of
Home.
6) Delirious? Jesus' Blood from Glo
It's undeniably one of the most convicting songs that I have heard this year. To artistically remind the heart of the necessity of Christ's blood is extremely challenging. It's a simple worship song that's a subtle invitation to kneel and pay reverence to the sacrifice. It doesn't make any new theological claim, yet it urges the heart to stop. The chorus repeats the truth that "Jesus' blood never fails me." It's beautiful. I cried the first time I heard it.