Disappear Here
reviewed by Andree Farias

Copyright Christianity Today International

2005

1 Oct

COMMENTS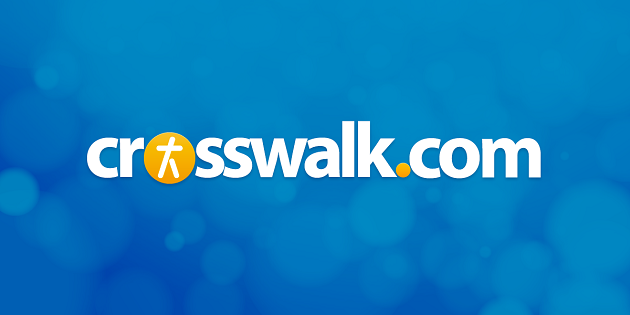 Sounds like … other playful, progressive hip-hop collectives such as Jurassic5, A Tribe Called Quest, the Black Eyed Peas, and De La Soul.
At a glance … no longer just party rappers, L.A. Symphony has come of age with this, their most complete, serious, and spiritual album to date.
Track Listing
Finland Intro
Timeless
Put Up or Shut Up
Money Song
Universal
Dance Like
Funky Music
Hold On
C'est La Vie
Grand Piano
Give
Pops Song
Less Than Zero
Rise
Don't Call Me
What most people don't know about L.A. Symphony's proper 2003 debut, The End Is Now, is that it was only partially supported by Gotee Records. Yes, the label licensed the album and distributed it nationally, but L.A. Symphony owned the music, which meant the group lacked the inherent benefits of being a full-fledged, Gotee-signed artist—perks which would have included A&R representation, a booking agent, marketing efforts, and widespread promotional backing. Without those elements in place, The End Is Now went largely unnoticed, and the revered hip-hop corporation nearly went bankrupt due to the high expenses incurred while touring independently.
To remedy this, the quintet decided to officially sign with Gotee for work on their next album, Disappear Here. But the CD almost didn't happen; you might say the group itself nearly disappeared. Just as the members—UNO Mas, Sharlok Poems, FLYNN, Joey the Jerk, and CookBook—signed the contract, UNO was diagnosed with a strange condition called Guillain-Barré Syndrome. Then CookBook's father had a stroke and died in the same facility where UNO was hospitalized. Then Joey's grandfather died. All of this happened in a short span of time.
It's no surprise then that the new album sounds the way it does. Long regarded as party rappers, L.A. Symphony has sensibly decided to put—to an extent—its silly ways aside and express these turbulent times through a clearly spiritual lens. They've never shied away from talking about their faith, but it was usually relegated to each member's solo material instead of their combined efforts as L.A. Symphony. Their faith was always implied rather than explicit, but this time it comes across loud and clear.
Opener "Timeless" sets the tone about this newfound purpose: "I'm trying to make it in a world full of apathy/Asking God what else does he have for me/I'm timeless, I'm a beautiful mess/Through the joy, through the pain, through the worst, the best/I'm timeless." Praise in the middle of circumstances is the theme of the brooding "Hold On," which plods along with a peculiar piano line. The cathartic "Rise" is likely the most biographical piece the group has ever written, a chilling, introspective anthem in which they share their recent struggles: "Who would've known that the five alone/Could've toured and survived off the vibe alone/In survival mode, they kept holding on/In this Babylon they kept growing strong … and now they rise up." In a moving, candid tribute to their fathers, the group gets really personal about their upbringing in the thoughtful "Pops Song," a poignant number that even a non-rap fan could appreciate.
But there's also room for lightheartedness. An L.A Symphony record would be incomplete without a song about money (or lack thereof!), and "Money Song" fits the bill nicely. The FLYNN-produced "Funky Music" is their most irresistible banger in years, and it's also delightfully abstract. The breezy "C'est La Vie," about life on the road, finds the group at its poppiest, delivering a Latinized soundtrack with an inerrant rhythm and acoustic adornments.
Like the never-released 2001 project Call It What You Want, this album has a collaborative feel. LAS shares the wealth here, inviting other producers (Evidence, Madlib, SUP The Chemist), deejays (DJ Rhetmattic), and beatmakers (Great Jason) to provide their magic touch. Despite the added input, the album is still a progressive, West Coast affair—think Jurassic5 or the Black Eyed Peas before they added that female singer—which means there's still room for quirky sounds ("Put Up or Shut Up"), underground undercurrents ("Less Than Zero"), and an assortment of DJ cuts ("Timeless").
All of the above make Disappear Here the most complete L.A. Symphony album to date. FLYNN has said that whenever things start to look up for the band, they seem to get hit with difficult times. In what sounds like a careful balancing act, this album recounts these hardships and God's many lessons along the way, without compromising their sense of fun and levity. Forget about the LAS crew you know and love. Mature, grown-up and multi-faceted, this is easily the group's most symphonic and poignant collection yet.
© Andree Farias, subject to licensing agreement with Christianity Today International. All rights reserved. Click for reprint information.