God of Many Chances
reviewed by Russ Breimeier

Copyright Christianity Today International

2003

1 Oct

COMMENTS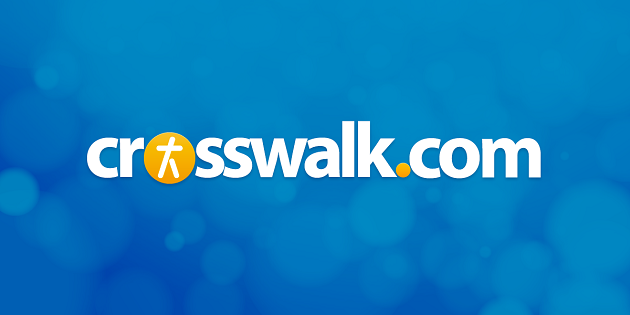 Sounds like … one of the classic voices behind First Call delivering the Christian pop of Amy Grant, Margaret Becker, or Kathy Troccoli with the sophistication of Annie Lennox
At a glance … Bonnie Keen and her producer husband get everything right with this intelligently produced, emotionally written, and musically diverse adult contemporary pop album, featuring Keen's impressive vocal abilities.
Music critics are sometimes perceived as being too hard on adult contemporary pop, not giving credit where it's due for inspiriational music. But as music critics, we're called to analyze, and if an artist fails to offer anything distinctive or unique—musically or lyrically—we shouldn't give a pass for good intentions alone. We identify mediocrity for the sake of excellence, reserving high praise for truly impressive albums … such as Bonnie Keen's second solo effort, God of Many Chances.
Keen is best known as a key member of Christian pop vocal group First Call, which disbanded in the mid-'90s. Since then, Keen has wrestled with the emotional effects of a painful divorce and the struggles of single motherhood. Over the years, she has gradually bounced back as an author (God Loves Messy People), a speaker (at Women of Virtue conferences), a recording artist (releasing her solo debut, Marked for Life, in 1999), and a wife (marrying Grammy Award-winning producer Brent King).
Her husband produced the 12 tracks on God of Many Chances, covering an incredible range of styles from traditional hymns to AC pop ballads, from African chant to worshipful arias. The album opens on a traditional note, with Keen's multi-tracked vocals singing "To God the Father and the Risen Christ" over a pipe organ, then segues neatly into "Sweet Forgiveness," a beautifully produced pop track about God's grace: "There is no shame for the heart that is broken/It's life in You I gain by laying down despair." This followed by the First Call classic, "Parable of the River," truly an album highlight. It begins with a taste of bluegrass, Keen singing "Shall We Gather at the River" with Ricky Skaggs and his wife, Sharon, accompanied by daughter Molly Skaggs on accordion. From there, it takes a complete left turn with Middle Eastern-influenced programmed pop, driven by some of the biggest drum sounds you'll hear.
Themes of hope and grace abound, such as the standout ballad, "When God Says No," co-written with Keen's friend Suzanne Gaither Jennings (Bill and Gloria's daughter). Emotions run high thanks to Keen's expressive vocal performance, the pretty orchestration, and the affecting lyrics about understanding God's will: "When God says no, he's always saying yes/Yes, I will protect you/Yes, my child, I know what's best." The title track is simply another well-written and produced ballad of grace and forgiveness, while the soulful pop of "Lay It Down" encourages us to leave our worries and burdens behind. Especially poetic is "Something Was Broken," an upbeat pop/rock song creatively expressing the power of prayer: "Something was broken way up in the sky/Some face of evil felt its very first cry/Darkness was shattered/Chains of despair fell like a whisper/With the words of a prayer."
God of Many Chances offers other traditional touches, such as a stirring piano-and-strings arrangement of "My Jesus, I Love Thee," and an incredible a cappella vocal arrangement by Keen on "Benediction." But you definitely know you're listening to a creative album when the people involved can make "Kum Ba Ya" interesting. Dedicated to the children served by Christian relief agency World Vision, Keen again incredibly sings all the vocals here in an authentic African arrangement worthy of Selah or The Lion King, with new verses that resonate with the familiar campfire chorus.
This album gets it right in every way. The songs are eclectic, each track distinctive and delightful rather than bleeding into each other. Keen's husband, who has impressive pop production sensibilities, deserves much praise, developing an album that's not just one more typical Nashville Christian pop CD with the same production and musician tendencies. Of all the talented musicians on this disc, specific credit goes to the great keyboard work by David Hamilton, Mike Lawler's programming skills, and the soulful guest appearance by Stephen Alexandersen (on "Lay It Down"). And of course, best of all are Keen's stunning vocal talents, offering enough expression and nuance to captivate from song to song; her layered vocals often match the similarly glorious sounds of Annie Lennox.
Because it's on a small label, I doubt you'll hear any of this album on the radio. You may even have trouble finding it in some stores—try www.bonniekeen.com if all else fails. Nevertheless, God of Many Chances is a richly textured pop triumph. I dare fans of adult contemporary pop to give this album a listen and come away unmoved.