The Presence of Gravity
Glenn McCarty

Crosswalk.com Contributing Writer

2012

17 Sep

COMMENTS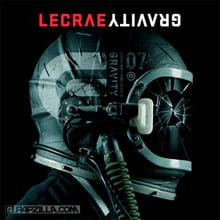 Artist: Lecrae
Album: Gravity
Publisher: Reach
Atlanta hip hop artist Lecrae already checked "gain mainstream notice" off his to-do list with his 2011 album Rehab: The Overdose. With Gravity, the bar is raised even higher. It's an album that's easily one of the year's most powerful in the Christian music community, and is so fully realized it should garner response from those outside the subculture, further establishing Lecrae as a voice to watch in modern music.
Gravity is both universal and intimate, a true labor of love that's fun to listen to, despite the heavy subject matter. Given full room to create – and with a host of talented collaborators – Lecrae splashes inventive rhymes and beats across the album's 15 tracks. And his primary thesis on the disc – that hip-hop culture is narcissistic, self-destructive, and a dead-end lifestyle – is delivered so compellingly that he's not just producing the standard "Chrstian alternative to…" sound; he's offering a distinct worldview.
And Lecrae's sound, most notably his wordplay, remains in top form. He's a clever lyricist who varies his delivery to maximize his message. Tracks like the poignant "Walk with Me" are hard-hitting commentaries on human depravity. But rather than point the finger at social ills, Lecrae wisely includes himself in the list: "Feel like giving up and just blaming it on my Daddy/He never meant to have me and problems keep coming at me/I want to walk with Jesus/but my legs too heavy." Combined with the vocals of singer Novel, the confessional-themed song is powerful. Confession also takes front and center on "Tell the World," the emotional climax of the album, as Lecrae shares his testimony in its most straightforward form.
Elsewhere, Lecrae tackles the excesses of fame on "Confessions" and explores his marriage on "Buttons." But he's at his best when he's serving up razor-sharp wit to peel back the surface of life. "Fakin'" and "Violence" take aim at two other hip-hop staples, but are crafted so cleverly as to be credible. "Mayday" might be the album's best, with contribution from Big K.R.I.T.
Lecrae possesses a presence and vision beyond his years, and Gravity is an exciting release both for what it contains and what it represents for a Christian hip-hop movement that's struggled to find a public face. Everything about this album suggests big things.
*This Review First Published 9/17/2012