Hurricane Katrina Impacts Christian Music Artists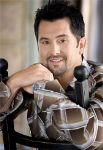 Hurricane Katrina, the massive storm which destroyed communities in parts of Louisiana, Mississippi and Alabama last week, hit close to home for some members of the Christian music community. "It is a very sad situation for anyone who had coastal property on Mobile Bay, Dauphin Island, and anything further west," says Mark Harris, solo recording artist and member of vocal group 4HIM, a Mobile, Ala. resident.
"The water damage was the worst it has ever been. I have been here all of my life and been through all the major hurricanes – Camille, Frederick, Ivan. This is by far the worst because of the size and the overall scope of damage. Please keep us all in your prayers as we on the Gulf Coast clean up and pick up the pieces."
Unfortunately, hurricane damage isn't anything new to members of Big Daddy Weave, who went through major damage to their homes and the Big Daddy Weave offices in Mobile during Hurricane Ivan in September of 2004. Jeff Jones is one of three band members still based in Mobile. "Our spirits are high and we are doing well," he said this week. "We've been without power now for 48 hours, but our houses sustained little damage compared to others. It was quite frightening to hear the power of the wind outside – there are no words to describe it."
Mobile, Ala.-based Integrity Music Group issued a statement on Thursday stating that there was no major damage to their offices and that power had been restored, although many of their employees are still without power to their homes. They also noted that one of their artists, New Orleans resident Jason Morant, had managed to flee with his family to Nashville before the hurricane hit, but his house and all of his band equipment was lost in the storm.
Morant is just one of many Gulf residents who are left to pick up the pieces. Big Daddy Weave's Jones called for Christian groups to work together to help. "Prayer is definitely needed, but I also think it would be amazing if churches got together to send groups to help in the areas that were hit very hard. Realize that there are people who don't have anything now – they're homeless."
Christian radio stations and numerous other organizations such as Franklin Graham's Samaritan's Purse, the Southern Baptist Convention, the Salvation Army, Operation Blessing, Feed the Children and more have already mobilized relief efforts for the tens of thousands of people who have been displaced from their homes.
In response to the hurricane disaster, Atlanta-based band Third Day made the decision to issue early "Cry Out to Jesus," the first radio single from their upcoming album. The single was sent to Christian radio stations on Wednesday, Aug. 31, while "Wherever You Are" is slated for a Nov. 1 release.
"We can't turn on the news without our hearts breaking for the people suffering through the devastation left by Katrina," says Third Day's Mac Powell. "Our sincere desire for this record and 'Cry Out to Jesus' is to offer hope to hurting people. We know people's lives will be forever changed by the storm that hit this week. Our prayers and thoughts are with our brothers and sisters and their families in the Gulf States. We hope this song can bring even a small amount of hope and light to this dark hour."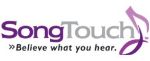 © 2005 SongTouch.com.  All rights reserved.  Used with permission.  Shop for gospel music and Christian church music downloads at  SongTouch.com.