Layla: 20-Bit Multitrack Digital Audio Recorder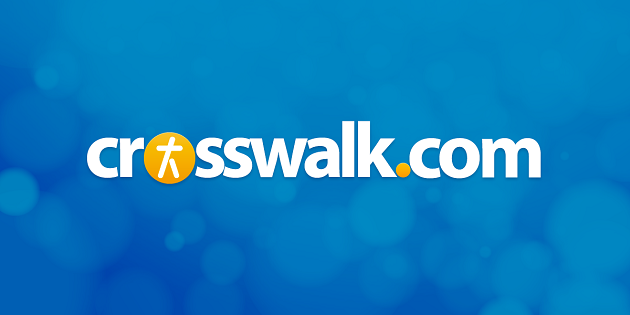 By Ralph Sappington, courtesy of {{Christian Musician}} Magazine
A few months back I reviewed
Cakewalk Pro Audio 8
in the real-life application of producing a cassette tape entitled "Sing And Share - A Child Shall Lead Them." This cassette has been shipped to over 11,000
Lutheran
churches to be used as an evangelism tool for Sunday school programs. In this issue I will go into more detail about the hardware used to produce this project: Layla.
The Layla computer-based, hard disk recording system is the heart of my recording studio (relegating my trusty analog machine to a back up role), giving me eight in and eight out recording capabilities. The system consists of a card for your PC, a rack mount audio interface box and a digital control connector cable, plus software and a manual. If you are serious about building your own project studio or upgrading your current studio, Layla deserves a look. Priced around $1000.00, Layla is an affordable way to enter the world of digital recording. Dig into the Cakewalk Pro Audio 8 review linked above. I wasn't kidding about the kind of computer system digital recording requires. Now also consider that you will need a professional mixing console and high quality to capture the quality audio signal Layla can deliver. Never mind the media you choose for mix down, your investment could be anywhere from $5,000.00 to $20,000.00 for your home studio! But given that a few years ago digital audio carried a six-figure price tag, this is the time to enter the world of digital audio recording.
Now I actually used two Laylas for this project and therein lies the real story. My co-producer and musical partner is in Chicago while my studio is in Billings, Montana. We decided to work on the project by installing a Layla system in his home studio and sending tracks between our two locations. Installing Layla on my studio computer, a Pentium II 450 with 386 megs of RAM and a 19 gig hard drive was a breeze. Since I have a system dedicated to recording (there's no games, modems, or other stuff), I was up and running in under an hour. My partner on the other hand had a modem, a joystick, games and lots of problems. A phone call to Event Electronics was sympathetic, but his system was currently not adequate. A visit to the shop where he purchased the computer and an hour of service time were needed to get him up and going. Layla gives the best results on a computer solely dedicated to recording.
Since we both were using Cakewalk, I recorded basic tracks and sent them to him for approval. Minor adjustments were made and the tracks shipped back. Cakewalk has a file format, *.BUN, that allows you to bundle both midi and audio tracks together for archive and transfer. By burning these files to a CD-ROM or a CD-R you can store and ship these large files for the cost of the CD.
Layla works seamlessly with Cakewalk (and all other major digital audio recording software) and the recording process went quicker than usual. No reels of tape to change, no heads to clean and the onscreen editing features made cutting and pasting a good verse or chorus through out a song simple (a great feature when you're working with children!). But the most important feature is the sound, and Layla sounds great. There's warmth and depth that is lacking in other digital recording systems. Electric guitars are a challenge to record and sometimes the digital format loses the punch and focus of a distorted guitar sound. Layla captured the full range of the guitars and gave the "in your face" sound you crave in the recording studio. Layla also features digital Input/Output connections for direct transfer from other digital devices, like the DAT machine we use for mix down. Our project was finished on time and under budget even with the slight learning curve of installing a new system. If you can operate a reel-to-reel tape recorder you will have no problem operating Layla. The Layla system performed better than I could have imagined and two more projects were booked on the strength of this one!
Here are the numbers on the Layla system: eight quarter-inch TRS balanced analog inputs with 20-bit 128x oversampling analog to digital converters. Ten balanced analog outputs also with 20-bit 128x oversampling digital to analog converters. An onboard Motorola 56301 DSP, S/PDIF digital I/O with up to 24-bit resolution. Layla maintains 24-bit data resolution throughout its internal signal path and supports Word clock/superclock I/O. Impressive numbers, but more impressive is the performance you can get from Layla in your studio. Don't just take my word for it, contact me at
rsap@aol.com
and I'll send you a copy of "Sing And Share - A Child Shall Lead Them" and you'll hear it for yourself.