Mark Schultz: He's Got the Stories and the Songs
Mark Schultz's heartfelt storytelling has hit home with listeners since his self-titled 2000 debut, but his recent live album and appearance on an upcoming Billy Graham television special are carrying the potency of his songwriting to an ever expanding number of appreciative ears.
"Mark Schultz Live – A Night of Stories & Songs," taped in front of a sold-out crowd in Marion, Ill., offers intimate performances of hits such as "He's My Son," "I Am the Way," "Back In His Arms Again," "Remember Me," "You Are a Child of Mine" and "I Have Been There," as well as new tunes "I Am" and "He's Walking Her Home," the latter of which is earmarked for inclusion on Schultz's next studio album.
Also featured is "Letters From War," the singer-songwriter's epic, swelling piano-driven ballad narrating the most heart-wrenching and inspiring aspects of war. As relevant as the message is to contemporary audiences (the song has served as part of the U.S. Army's 2004 "Be Safe! – Make It Home" awareness program), it was written about the correspondence Schultz's great-grandparents maintained during WW II. Graham's December television program, which will focus on U.S. troops and feature a sermon from the evangelist's 2005 Greater New York Crusade, will showcase the song's tremendously popular video.
Schultz, who has charted seven No. 1 singles and garnered 16 Dove Award nominations, celebrated two major events in September — the beginning of his marriage and the release of his first book, "Stories Behind the Songs."
Not a bad year for the consummate storyteller. Let's hope it will inspire plenty more songs to come.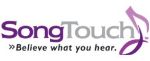 © 2005 SongTouch.com.  All rights reserved.  Used with permission.  Shop for gospel music and Christian church music downloads at  SongTouch.com.