Photographs
reviewed by Russ Breimeier

Copyright Christianity Today International

2003

1 Apr

COMMENTS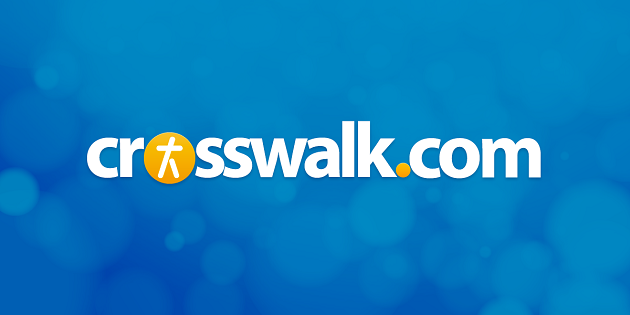 Sounds like … the folk-pop of The Normals and Caedmon's Call, as well as many of the classic songwriters from the '70s, like Bruce Springsteen and Bob Dylan
At a Glance … Photographs is a thoughtful and versatile album of folk, pop, and rock that continues to prove Andrew's skills as a superior songwriter and musician
For those who have not yet read the memo, one of Christian music's most promising bands, The Normals, have called it quits. Actually, it might be more accurate to say that they're on hiatus. They're currently without a record contract and have no current plans to record as a band anytime soon. It's not because of artistic differences — these guys love to play together. It's simply a matter of financial constraints, and, more importantly, respecting their marriages by being faithful husbands. So while The Normals seem to be through, the door is not entirely closed either. Perhaps we'll hear from them again someday.
Thank goodness we still have the music of Andrew Osenga to tide us over. The lead vocalist, multi-instrumentalist, and songwriter is simply too talented to hang it up for good. In fact, he's currently on tour with Caedmon's Call as lead guitarist and backing vocalist, filling in since Derek Webb's departure from the band. Andrew's first solo album, Photographs, is a collection of songs largely written before 2002's A Place Where You Belong by The Normals. The intimacy of the songwriting caused the other band members to encourage a solo album from Andrew. Once out of the record deal, he amassed a heap of recording gear and recorded the album in his home with several of his friends — not just the members of The Normals, but also most of the band from Caedmon's Call and several other Nashville-based folk-pop independent artists.
Photographs is currently only available via Andrew's website (www.andrewosenga.com) and Grassroots Music (use the graphic links above), but this critic suspects it's good enough to eventually be picked up by a small record label for nationwide distribution in stores. Andrew's versatility as an artist is no surprise, based on his work with The Normals, but it is magnified on Photographs. He plays most of the instruments himself and presents eleven strongly written songs that build on his reputation as a composer, storyteller, and poet.
As to be expected from any newlywed songwriter, "Beautiful Girl" is a song for Andrew's wife, inspired by the music of Bob Dylan and is surprisingly fragile and confessional, rather than sappy or mushy: "You said you think that I give up too soon on the nice girls that I find/So I stayed here, and we waited for love to ripen like the wine." The Dylan influence is also apparent in "New Mexico," a poetic lament about missed opportunities to share the Good News of Christ, written while still with The Normals, before Andrew's marriage. The sweet, folk piano ballad, "We Were Sure We Would Change the World," is a nostalgic look back at the time spent with his bandmates and the dreams they shared: "Well it ended like they'd said/Not of bullets, but of black and red/And of little silver rings and a sacred aisle."
Wistful reminiscence aside, two of the tracks reunite Andrew with all of the other members of The Normals. "Kara" is an acoustic pop ballad that tells the story of a teen romance between an Indiana boy and girl that could have become much more, and the folk-rocker, "Vegas," wallows in the pitfalls of temptation. As you might gather from these songs, Photographs is not always an overtly spiritual album, but that only adds to its appeal. There simply aren't enough Christian songwriters of this caliber willing to write about life from a Christian perspective by telling stories. It broadens the palette from which Andrew draws.
The opening track, "Kankakee," is a loving tribute to Andrew's family, tracing his history like a central Illinois river to its source. "The High School Band" bears some resemblance to Billy Joel's "Piano Man," not just because it's piano-driven and in three-quarter time, but also in the way it tells the stories of people's lives, united here by small town community. Listen closely and you'll hear Andrew's parents playing with the titular band on trumpet and clarinet.
Lest you forget where Andrew is coming from, three of the album's finest songs are very spiritual in their message. "Photograph" has a world-weary, California pop quality similar to Jackson Browne and The Eagles, and it looks forward with hope to God's kingdom come — no matter how hard we try, the things of this earth will pale in comparison to the promises of heaven. "When Will I Run?" bears an obvious Mark Knopfler influence and features Derek Webb on backing vocals, musing over our tendency to seek comfort in all the wrong things before seeking God: "I'm not the man I thought I was/I never did what I said I'd done/I'm scared of who I have become/But the prodigals are still Your sons." The ethereal folk of "Too Far to Walk" is a simple yet stunning confessional and a cry for Jesus' mercy: "I get scared that forgiveness is for better people, so I give up trying to fight/Jesus, You'll have to come get me, cause it's too far to walk tonight."
Like most independent projects, Photographs is just a little rough around the edges, but the quality doesn't suffer. Andrew's incredible vocals are clear and strong, his nasal tenor unwavering when he belts out some of the high notes on "We Were Sure We Would Change the World" and "Too Far to Walk." It's only surpassed by his strong storyteller songwriting, so reminiscent of the great pop/rock songwriters from the '70s. No one knows for sure when The Normals will reunite, but if Andrew keeps writing brilliant songs like these, he'll likely still have his chance to "change the world."