Spring and Summer
reviewed by Russ Breimeier

Copyright Christianity Today International

2008

1 Jun

COMMENTS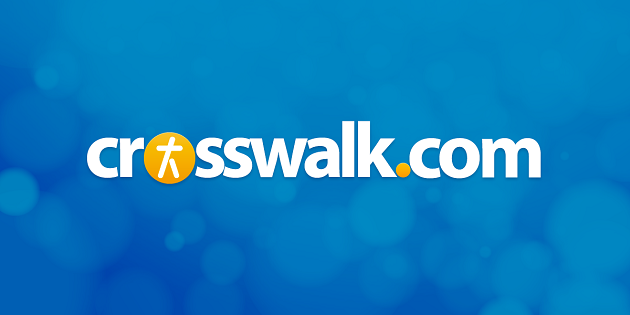 Sounds like … Switchfoot's lead singer performing indie folk along the lines of Elliott Smith, Iron & Wine, and Derek Webb
At a glance … Jon Foreman's seasonal series falters slightly with the Spring EP, but bounces back with Summer as the projects all ultimately prove him capable of introspective and eclectic songwriting outside of Switchfoot
Track Listing
Spring
March (A Prelude to Spring)
Love Isn't Made
In My Arms
Baptize My Mind
Your Love Is Strong
Revenge
Summer
A Mirror Is Harder to Hold
Resurrect Me
Deep in Your Eyes
Instead of a Show
The House of God Forever
Again
Spring and Summerfinishes a review that started 6 months ago with Fall and Winter. Recall that Jon Foreman started his series of six-track EPs to offer material that seemed too soft and personal to record as Switchfoot. With the band's blessing (and at times, assistance), Foreman tackled a lo-fi, indie folk approach that at times recalls Elliott Smith, Iron & Wine, and Derek Webb. Whether you prefer to download each EP separately or purchase the two separate digi-packs in stores, it all amounts to a sort of double album with 24 songs.
The first two EPs were very well received by fans; some would argue they're better than Switchfoot's most recent albums, Nothing Is Sound and Oh! Gravity. But unlike before, there are now expectations for these final two EPs. Do they, like Fall and Winter, reflect the sound and mood of their respective seasons? Do they pick up where the themes of death and hopeful sadness left off, offering songs about renewal and new life? In short, do they measure up?
Mostly so, though Spring starts off rather shaky. Not that "March (A Prelude to Spring)" fails to typify the season with its quirky waltz driven by horns and strings (think Over the Rhine). But the overly whimsical sound is mismatched with sad lyrics marking the end of a relationship, and at 83 seconds, it's simply not memorable. "Love Isn't Made" would have served as a stronger start with an opening swell evoking the anticipation of spring, but it never quite comes alive either, and ends up another bittersweet song about the difficulties of love, offering some hope in its challenge to keep at it. "In My Arms" is similar, using a hushed acoustic style to express the longing and perseverance of love.
Though not all that bad, these songs feel a little half-baked compared to the previous EPs. Spring finds its way beginning with "Baptize My Mind," built on a vibrant acoustic guitar riff with lyrics that seem more on track with the theme: "For a seed to give birth to life, first it must die." With a soaring combo of acoustic guitar and strings, the worshipful build of "Your Love Is Strong" is clearly based on the Lord's Prayer, as well as other teachings from Jesus. Then comes "Revenge," a more stripped down and contemplative version of Switchfoot's b-side from their Oh! Gravity sessions. A smartly written song with poetic lines concerning the significance of Christ's death—"That's when the irony hit me/That this was revenge/That love had descended and stolen our pain away"—but again, does it really evoke spring? (Granted, Good Friday is a part of spring.)
Spring is easily the weakest EP of the bunch, though certainly worthwhile, whereas Summer will surely be considered the strongest by some. "A Mirror Is Harder to Hold" is a simple "please don't leave me" acoustic ballad, but it charms with its mariachi styled horns, catchy phrasing, and Foreman's earnest vocal delivery. The rocking "Resurrect Me" could pass as a sequel to Switchfoot's "Dirty Second Hands" with its use of steel guitar, and may feel a little out of place with its heavy drums and layered vocals amid all the downbeat indie folk—it's still a terrific standout. Foreman then comes up with a melody reminiscent of Brian Wilson for the piano based "Deep in Your Eyes," touching on the deep spiritual longing that resides in us.
Better still are the three that close out Summer, revealing some of Foreman's most biblical songwriting yet. "Instead of a Show" is a gutsy folk song that combines qualities of Bob Dylan and Keith Green. Adapting prophetic scripture like Amos 5: 21-24 to take God's perspective, the song's lyrics demand justice and righteousness over noisy-but-passionless worship. "The House of God Forever," in contrast, makes interesting use of strings, harmonica, and guitar to create an appropriately lazy summer day feel for an adaptation of Psalm 23 (featuring Foreman's sister-in-law Sarah Masen). "Again" wraps things up, echoing "In Love" from the Winter EP with its use of dulcimer, while adapting 1 Kings 18:37 as a melodic and worshipful declaration of faith: "O Lord, God of our fathers/This day let it be known/That you Lord are God of the present tense/O Lord father of history/This day let it be known/That you Lord are present in the human events."
In the end, I'm most impressed with the way Foreman uses relatively obscure scripture as the source for meaningful, sometimes worshipful songs. By the same turn, Foreman changes up familiar passages (such as Psalm 23 and the Lord's Prayer) into something fresh and new sounding. It goes to show that oft-used source material can become revitalized in the hands of a master songwriter like Foreman (and hackneyed in the hands of an amateur or lazy one).
Turns out that Foreman had no master plan for these EPs; no grand design for a poetic journey representing the spiritual walk, but more a collection of songs that happen to reflect the changing seasons. Yet there are still moments certainly applicable to such themes, in music and lyrics. If nothing else, these EPs reveal a new side of Foreman, who is hopefully invigorated from this creative exercise to prepare for a new season of writing for Switchfoot.
Copyright © Christian Music Today. Click for reprint information.