The Tick Tock Treasury
reviewed by Russ Breimeier

Copyright Christianity Today International

2003

1 Apr

COMMENTS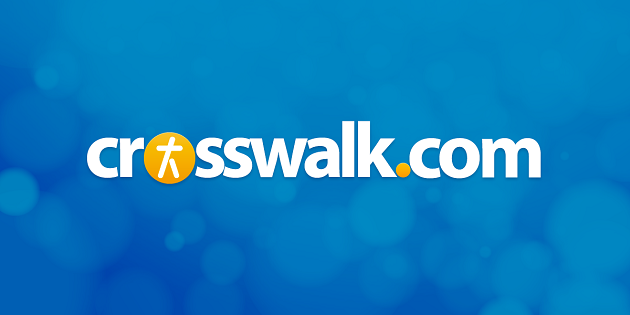 Sounds like … the classic synth-pop of bands like Yaz, New Order, and Erasure
At a Glance … though intended as a concept album, not much changes on Joy Electric's latest; fans will savor it, and everyone else will end up scratching their heads
Go back in time 20 years to when synthesizers were the stuff of shock and awe in the music industry. Electronic music gradually became a popular art form by combining catchy melodies with ground-breaking synthetic sounds, furthered by niche bands like Joy Division, Yaz, Depeche Mode, New Order, Erasure, Kraftwerk, and most recently Savage Garden. The popularity of the genre evolved into the dance/techno scene, epitomized by the sample-driven wizardry of Moby and the noisy chaotic edge of Nine Inch Nails.
True synth-pop, however, is something of a lost art form in popular music, with only a handful of artists continuing the techniques of additive synthesis, filtration, and wave modulation. One such artist is Ronnie Martin, the creative force behind Joy Electric. For ten years now, Ronnie has shared his love of simple pop melodies underscored by pure analog synthesizer instrumentation, which to many sounds like a collection of electronic toys and game systems. Think Atari and early Nintendo (not Xbox or Game Cube) but don't even dare to suggest that the sounds are derived from samples, loops, and drum machines, lest you incur the wrath of Joy Electric's rabid fanbase. Ronnie creates these sounds manually, without the aid of computers, presumably using rudimentary multi-tracking and sequencing techniques to accomodate the rhythms and layering. For this, Joy Electric deserves praise: preserving an art form that has been rendered obsolete by computers and the digital revolution.
Also credit Joy Electric for communicating faith in odd, but interesting ways. With The Tick Tock Treasury, Joy Electic's eleventh album (including EPs), Ronnie tells of a fanciful land called Roolundria, where seven silver clocks were created to share harmonious light and beauty with everyone. "Mysterious horsemen" corrupt the seven clocks with dark magic to produce darkness and oppression, and the inhabitants of Roolundria become subject to hardship and hopelessness because of this "introduction of death" to their world. All is not lost, however, as the craftsmen were already aware of the fateful fall from grace. They began construction on a Golden Clock, one that would restore peace and harmony to Roolundria. Will they complete this new creation before the people lose all hope and forget about the promise of restored order?
The Christian allegory is charming and obvious, along the lines of The Narnia Chronicles by C.S. Lewis, but it's only apparent from the album's liner notes. A truly good concept album will convey the story and ideas through a clearly defined story in the songs themselves, or at the very least, song lyrics in the CD booklet. The lack of either means that the whimsical parable presented here will fall on mostly deaf ears. What most listeners will find is a collection of songs that alternately reflect despair and hope, as inspired by Romans 8: 22-25, but little beyond that.
It's the music itself that generally determines Joy Electric's audience, however, and I have yet to meet anyone who is lukewarm to this particular flavor of electronic music. Serious fans are nearly religious about Ronnie's unique sound and vision, lovingly inspired by the alternative synth-pop acts of the early '80s—such fans bemoan the fact that no one else "gets it." That much is obvious, and anyone who's been less than impressed with Joy Electric simply ponders why anyone would want to listen to electronic music that sounds 20 years behind the times. Granted, the rhythmic "Such As It Was" has a cool groove to it, and the darkly hued sounds of "C Minor Miners" are inspired. The chipper and upbeat sounds of "Misfortune's Apprentice," though, are nothing that hasn't been heard on an album by Yaz or New Order, as are the sugary synths of "The Confectionary."
Ronnie's wispy vocals are overshadowed by a portamento synthesizer hook in "J.E. Picturephone (Reflect You, I Connect You)," a song that sounds like an amateurish recreation of Joy Electric's best-known song, "Monosynth." Most people are simply going to be irritated by the noise that is "The Chronometers of Switzerland," and while it's impressive that the retro dance sounds of "(I Am) Made from the Wires" were created with synth effects, it's simply no substitute for people looking for a strong beat to move to (as heard by classic groups like Kraftwerk, Erasure, and Information Society). Wouldn't it be all the more impressive if Joy Electric combined their pure synth-pop sentimentality with modern-day recording techniques and sound creation on their albums?
Therein lies Joy Electric's problem in finding a wider audience. Though Ronnie has clearly grown and tried a few new things along the way (most notably with 2001's The White Songbook Legacy, Vol. 1), he's not revolutionizing electronic music or pop. A group like Radiohead, on the other hand, is ushering electronic music into new territory while utilizing the old technology. Joy Electric seems generally content to dwell in the past, crafting the same sounds that music composition majors have been creating in electronic music classes every semester at various universities for 50 years. The difference is that Ronnie is merging such old-school creativity with simplistic pop songwriting, but, as already noted, it's been done before.
At least credit Joy Electric for being a unique genre within an already small genre. With ten years of music behind him, Ronnie Martin is clearly passionate about his artistry, and he's earned an extremely loyal audience because of it. The Tick Tock Treasury is another album sure to please the fans, but it'd sure be nice to hear something from Joy Electric that's either more accessible to a wider audience, or, better yet, more progressive for alternative electronic music enthusiasts.