There and Then It's Gone
reviewed by Russ Breimeier

Copyright Christianity Today International

2004

1 Apr

COMMENTS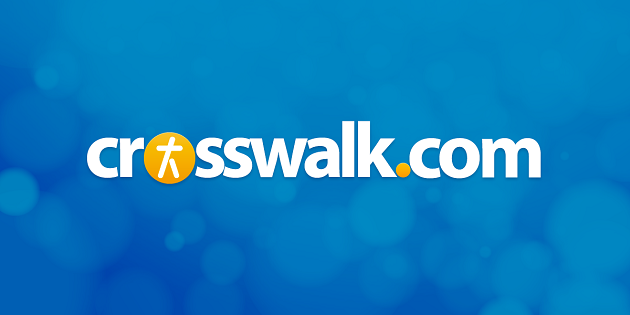 Sounds like … the catchy and thoughtful Beatle-esque pop/rock we heard from PFR, as well as Neil Finn (Crowded House), Michael Penn, Phil Keaggy, and Matthew Sweet
At a glance … thoughtful yet catchy, sad but encouraging, the first solo album from Patrick Andrew again proves that there is life after PFR
Track Listing
Just Begun
Closest Friend
There and Then It's Gone
Wax Girl
Separation
Olivia's Song
Everett's Song
This Private Room
Goodbye
Never Be the Same
Gone
Blow My Mind
Another Day
Final Song
After borrowing There and Then It's Gone, a co-worker enthusiastically declared, "I like it a lot! He sounds like that guy from PFR." Well, Joel Hanson's not the only former PFR member to go solo. When the band first called it quits in 1997, Patrick Andrew followed up with the short-lived band Eager. PFR reunited again on Steve Taylor's Squint Entertainment in 2001, but called it quits again after the record label folded and their disappointing album Disappear failed to make waves. Since then, Andrew has been serving as worship leader at McDowell Mountain Community Church in Phoenix.
Though PFR still gets together to perform once in a while, they have no plans to record again. But life carries on as Hanson has proven with his two solo efforts, now Andrew with his first solo album—and carrying on is as good a way to sum up this album as any. There and Then It's Gone is born out of intense, personal experiences. It's refreshing to hear an artist create an album not to satisfy a fan base or a recording contract, but because he needs to. Andrew's got something to get off his chest, and he wants to share it with others.
The album opens with "Just Begun," noting how circumstances unfold in unexpected ways, but God still points us where we need to be. Then comes "Closest Friend," an intelligent musing on prayer and our relationship with Christ: "I don't just come here for the absolution/I don't just come here for a quick solution/I come believing my prayers are answered by my closest friend." When the title track arrives next, you begin to get a sense of where this album is going. This is a man wrestling with grief and tragedy, yet like Job, still living obediently for the Lord by focusing on what's most important in life: faith and family.
Andrew celebrates a loving father-child relationship in "Olivia's Song" and then again in "Everett's Song." The latter, a love letter to his son, encourages him to maintain his youthful innocence for as long as he can: "Life is little more than a play/You're gonna mess up a line or two along the way/Don't freeze up in your fear/But learn from your mistakes/And cherish every day anyway." It takes on more emotional resonance when you read that it was written before Everett was diagnosed with autism. On top of that is the acoustic "Goodbye," written for Andrew's baby daughter Chesna, who died shortly after birth on 9/11/02. Andrew sings, "This is one of those times that shapes the rest of your life/The tears are endless here for a child born to goodbyes." Yet despite the sadness, he clearly expresses the hope of heaven from Chesna's perspective. This chapter is all summarized by "Never Be the Same," a lamentation response to all the tragedy, including the 2001 terrorist attack.
Things suddenly become more buoyant with "Gone," which even opens with the joyous sounds of applause as Andrew sings, "Wouldn't trade one single moment as I look back on life/I'm not saying it's been easy, but I have grown so much." He affirms God's sovereignty and watchful eye with "Blow My Mind," dealing with the unconventional approach with which God shapes our lives. Andrew then declares his desire to persevere and live fully for the Lord with "Another Day" before wrapping things up with the brief "Final Song."
Powerful stuff that was undoubtedly cathartic for Andrew, and it's all set to the Beatle-esque pop/rock that marked PFR. While such music is nothing new, there will always be a place for it as long as the artist remains true to intelligent songwriting, memorable melodies, and strong musicianship. Co-produced by Gerald Fercho with Andrew, who played many of the instruments himself, guest musicians also include Hanson, Paul Eckberg (Eager), and Matt Slocum (Sixpence). While not quite as good as PFR was in their prime, this is still a challenging album (sad yet encouraging) that goes down easy with artistry and accessibility (thoughtful yet catchy). Since it'll unfortunately never see airtime on the radio, it's definitely worth going out of your way for at www.patrickandrew.com.