THIS WEEK'S NEWS: MercyMe, Randy Travis & Much More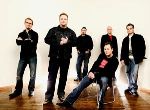 Zzzzzz … oh, hey there.  Just finished polishing off a nutrition-deficient lunch of 22-cent Ramen noodles.  But don't let my cheap, food-induced coma fool you.  There's lots to report on what's happened this week in Christian music.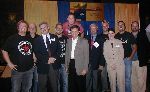 Let's start with photo ops. …  Out the California way where nuts are growing and the fruits keep flourishing, INO Records band MercyMe put on an energetic 40-minute set for radio industry big-wigs at the recent Christian Music Broadcasters (CMB) Reception in San Diego, held in conjunction with the National Association of Broadcasters Radio Show. 

Members of what is deemed "one of the fastest-selling new artists in Christian music history" (thanks to the success of "Almost There" in 2000) chatted with attendees about their mainstream crossover success during a q&a time hosted by Heather Lloyd (KPRZ San Diego).
Up the Hollywood way, country music legend and relatively new face in Christian music Randy Travis got his star on the Hollywood Walk of Fame.  How cool is that!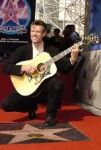 Surrounded by family and friends – including actor Jon Voight, father of actress-of-the-moment Angelina Jolie – Randy thanked his wife, band and fans for making his success possible. More greatness is sure to follow next month when the crooner releases the 16th album of his career, an all-country project ("Passing Through") on Word Records featuring first single, "Four Walls," which hits country radio on Monday, October 18, 2004.  Be sure to tune in.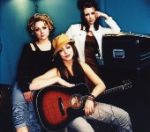 And while you're flipping that dial … there are several other acts in Christian music who are making some waves in radio.  Cute-as-a- button sister act Everlife (Tovah/SHELTERecords) has taken over Radio Disney.com.  Or so it seems.  Just last weekend their "I'm Over It" single was added and already it has claimed some of the highest votes for "Pick It."  So it's all good in the House of Mouse.  Over on the CHR chart, Everlife's "Evidence" single is climbing and currently at No. 26, which is probably no surprise since they actually write music, play their own instruments and carry a tune.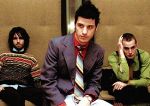 Speaking of talent, the men of Salvador (Word Records) are watching their debut single "Heaven" – from upcoming third studio project "So Natural" – be the most added this week with six adds at R&R AC.  Label mates Mute Math (pictured left) are holding on to the No. 17 spot on the R&R rock radio chart with "Control," the debut single from their debut EP, "Reset."  Besides having major talent, they also have great hair.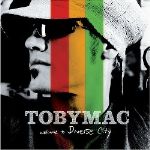 Someone who generally leaves hair-care to a well-placed chapeau is none other than tobyMac who is burning brite with newest single, "Gone," which has simultaneously hit No. 1 on both R&R's CHR and ROCK charts this week.  Meanwhile, on the retail side of the world, tobyMac's second solo effort, "Welcome to Diverse City" (Forefront), has already taken over the No. 1 spot on the Christian Soundscan charts, selling 20,987 units in its first week.  The tobyMac attack continues. …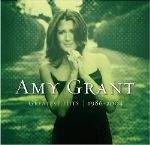 Other noteworthy bits for this week include … Amy Grant releasing her next greatest hits collection, "Greatest Hits 1986-2004," complete with new radio single, "The Water," where you can detect a slight bluegrass vibe which no doubt is smack under the influence of hubby and country great Vince Gill.  Thank you, V.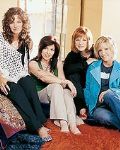 Label mates and fellow female mainstays of Christian music, Point of Grace, also saw their newest album released this past Tuesday.  "I Choose You" is not only the album title, but is what seems to be the theme of a new movement begun by the ladies times four.  Check out their new site, www.ichooseyou.com, for more info.  There's also a free, limited-edition bracelet packaged with the CD, and POG is encouraging recipients to wear them and share their faith publicly.
That's the wrap-up for this week.  More next week, if I don't eat too much good Tex-Mex from Ernesto's restaurante this weekend. …