TODAY'S NEWS: Bleach, Floyd Ellsworth & Jeremy Camp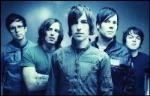 WHITE OUT… BEC Recordings rock outfit Bleach is indeed packing their bags and getting out of the music biz later on this summer.  Band members Milam Byers, Sam Barnhart, Jared Byers, Jerry Morrison and Davy Baysinger will continue to play shows throughout the spring and make appearances at key summer festivals before wrapping up in August with a farewell tour (August 11-29).  "The last eight and a half years have been amazing," shares frontman Baysinger.  "It's been about so much more than shows and music.  The goal for us has always been to bring hope to people who are without it."  No details yet on what the quintet has up their respective sleeves for the next season of their lives, but they deserve some applause for remaining confident in their decision.  "God has provided for us the last eight and a half years," adds Baysinger, "so I know He'll put us where we need to be."

ONE SONG WONDER … So far Doxology Records artist Floyd Ellsworth is on a roll with "Magnificent and Holy."  Featured on the worship leader's upcoming February 24 album ("Cried Holy"), the track was recently chosen to be on the current Worship Leader's "Song Discovery" album, which also includes music from Delirious, Chris Tomlin, Brooklyn Tabernacle Choir and more.  Ellsworth, a worship leader at Heartland Fellowship Church in Dallas, Texas, is also one of his album's songwriters, along with Israel Houghton (producer) and Aaron Lindsey.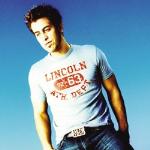 RADIO, RETAIL & 'RITHMETIC … It doesn't take a rock scientist, a numbers guy or even a mega calculator to know that Jeremy Camp has been hugely successful both in 2003 and throughout the beginning of 2004 with his debut project, "Stay."  The BEC Recordings singer/songwriter's 2002 disc has sold over 168,300 units thus far – with 142,846 being snapped up in 2003 alone.  Three No. 1 singles were generated from "Stay":  "Understand" (No. 1 on both R&R's and CRW's CHR charts), "I Still Believe" (No. 1 on CRW's CHR chart) and "Take My Life" (No. 1 on CRW's Rock chart).  So doing the math … things can only add up from here as Camp prepares to release his follow-up project, "Carried Me:  The Worship Project" on February 10.  Look for Camp to support the release on the "Adoration Tour" with Newsboys and Rebecca St. James this spring.