TODAY'S NEWS: John Tesh, Avalon and Papa San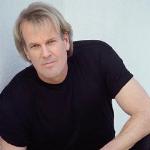 LOOK OUT DELILAH – It's not just for weekends anymore, mi amigos.  As of April 28, 2003, "The John Tesh Radio Show" will go nightly with five hours each weekday evening filled with "music and intelligence for your life."  After hosting "Entertainment Tonight" for 10 years and embarking on a successful music career back in the mid '90s, John Tesh is a face and a name -- and now a voice -- that's instantly recognizable.  Besides featuring 10 to 12 songs an hour from the Mainstream AC playlist, his new weeknight gig will also include entertainment news, artist & celebrity interviews, and lifestyle segments -- all family safe and friendly. 

PROUD TO BE A MALLRAT – Next time you cruise the plaza, centre, or galleria of retail goodness, you just might bump into Avalon.  The fearsome foursome is bringing the sounds of their newest effort, "Testify to Love: The Very Best of Avalon," to a shopping mall near you beginning now.  Starting back on Friday, March 28 through this Friday, April 4, Jody, Melissa, Michael, and Janna are hosting free concerts during the evening hours.  Here are the stops:  Center City Mall in Columbus, Ohio on March 28, Lincoln Park Mall in and Vernon Hills Mall in Chicago, Ill. on March 29, Zarephath, N.J. at a mall TBD on March 31, Valley View Mall in Dallas, Texas on April 1, Promenade Mall in Tulsa, Okla. on April 2, and Alderwood Mall in Seattle, Wash. on April 3.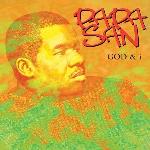 BAIT AND SAVE – Papa San won't be fooling anyone tomorrow, April 1, 2003, when the Gospo Centric Records artist brings you his reggae, Gospel goodness on his latest project -- "God & i."  Known as a force behind the popular Dancehall music trend, Papa San saw success early on as a teenager with hits including "The Programme", "I Will Survive" and "Maddy Maddy Cry".  After giving his life to Christ in 1994, Papa San changed his tunes and began sharing the message of Christ with thousands at his concerts.  "My concerts draw many people who might never walk through church doors," he shares.  "And everyone gets the concert they come to hear.  But at the end I am going to pray and ask them if they want to know Christ.  That's what really matters.  I am the fisher of men, and music is my bait."