TODAY'S NEWS: Petra, Third Day and Sandtown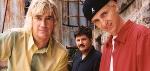 THE BOYS ARE BACK IN TOWN – Minus Louie Weaver and plus returning members Bob Hartman and John Schlitt, Petra is gearing up for their 20th studio recording, "Jekyll and Hyde," this August on Inpop Records.  Hartman, who wrote or co-wrote each of the project's 10 songs, will tour as Petra's guitarist for the first time in seven years.  "It may have been a few years since I've been an active part of Petra, but my heart has never left," shares Bob.  "I'm more excited about this project than anything else I've done, and I can't wait for people to hear it."  Well, the people won't have to wait that much longer, as the title track will be released to Rock radio on June 27, and "Till' Everything I Do" will make its way to AC/CHR radio two weeks later.  As you might expect, Inpop honcho and long-time Petra friend and fan Peter Furler was very hands-on with "Jekyll and Hyde" as producer and even added his drummer skills to the mix of rock tracks.  "I think almost everyone has a 'Petra' story," Furler shares.  "Petra has played a very important role in our industry.  I respect them for their hard work and have been personally impacted by the band over the years."

NOT TO BE CONFUSED WITH AFLAC – The powers that be at ASCAP (The American Society of Composers, Authors & Publishers) recently awarded Third Day's "Show Me Your Glory" as "Song of the Year."  "Show Me Your Glory" also was named (along with "It's Alright") as one of the Society's 25 Most Performed Songs of the Year.  And even more blessings showered on the Southern rockers from Georgia with their nineteenth No. 1 single this week -- "You Are So Good to Me" – which rose to the top spot on R&R's Adult Contemporary Christian chart, while maintaining the lead position for the fifth straight week on R&R's Christian Hit Radio chart.  That's one for the Third Day history books and marks the first time in their 11-year history they've had a song a No. 1 on two separate radio charts in the same week.  Congrats!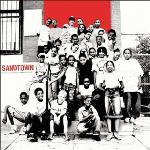 ALL ROADS  LEAD TO SANDTOWN – Even if your summer travels don't take you to the Sandtown community in Baltimore, Md., you can still find out more about this flourishing inner-city neighborhood and its children's choir of the same name during an upcoming special on BET's "Lift Every Voice" program.  Bursting on the scene last month as Gotee Records' first children's choir label signee, Sandtown has caught the attention of America, the World Wide Web, and beyond with their new album, "Based on a True Story," featuring nine original songs and a rendition of "America."  The remaining track, a special collaboration with guest vocalist Michael W. Smith on the U2 classic "Pride (In the Name of Love)", garnered the choir some front page real estate on @U2.com, which is U2's most popular fan-created Web site.  Four other U2 fan sites, including The Official U2 FAQ fan site, also posted Sandtown profiles on their sites and offered an MP3 of Sandtown's version of "Pride."  Other prime positioning this summer for the children's choir includes performances at Creation East in Pennsylvania, Bill Gaither's Praise Gathering and the Alive Festival in Ohio.  For more information about the choir, the community, and the music, visit www.sandtown.com.