TODAY'S NEWS: Something Like Silas, Kevin Max & More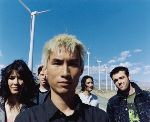 MUSIC FOR THE MASSES … Before their music reaches you and everyone you know and don't know when their EMI Christian Music Group debut ("Divine Invitation") drops on June 15, new alternative rock-worship band Something Like Silas first took their tunes to over 100,000 people in South Africa, where they performed in Malawi recently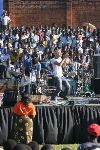 As part of a missions trip with Flood, their San Diego church, the band performed during the half-times of soccer games in Lilongwe, Mzuzu, Zomba and Chichiri.  Group members also visited two ministries for orphans run by Children of the Nations, one of which houses and feeds some 75 orphaned children.  Band lead singer, songwriter and vocalist-guitarist Eric M. Owyoung (pictured right) shares that they learned two songs in the Malawian language (Chichewa) with flash cards while en route to Africa.  "When the 'azungus' – the white people – like us pulled out a few words in Chichewa and started busting some songs in their native tongue, they were absolutely enthralled," Owyoung says.  Flood's pastor, Matt Hammett, also made the trip and spoke at halftime during  the soccer games, where about 2,000 counselors followed up with people who came forward to learn more about faith in Christ. 
For more information about Something Like Silas or "Divine Invitation" (produced by The Choir's Steve Hindalong and Derri Daugherty),  click here.

COLORFUL COLORADO … Hey, if summer in the Rockies was good enough for Jars of Clay, Point of Grace, Nichole Nordeman, or Stacie Orrico in years past, then it shouldn't it be good enough for you?  So be it, and if you're in the neighborhood and happen to be climbing Pike's Peak or something this coming August 1-7, 2004, be sure to hike on over to GMA's Music in the Rockies event. Celebrating its 30th year, the extravaganza formerly known as "Seminar in the Rockies" takes place at the Estes Park Center YMCA and features six days of educational/professional development seminars, talent competitions and music events.  Key deadlines are coming up soon for the talent competitions, so be sure to click here to enter and find out everything you need to know for registration.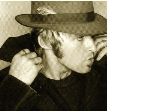 EXTREME MAKEOVER … Just when you thought you really knew Kevin Max (solo artist, author and 1/3 of dc Talk), there he goes trading the Burberry for the multi-tonal and reinventing himself once again.  Having just signed on for the role of Joseph in the Visalia Theater Company/Hutson-Cavale Productions revival classic of the musical "Joseph and the Amazing Technicolor Dreamcoat," the talented Mr. Max had this to say:  "I have always been intrigued by the theatre, and I feel very connected to the persona of Joseph.  Add in the wonderful melodies, the excitement of the theatre and the extreme fashion statements – how could I say no?" 

Since its debut over 30 years ago, the Tim Rice/Andrew Lloyd Webber musical about Joseph and his eleven brothers has become a worldwide favorite and has starred other luminaries including Donnie Osmond.  Curtains rise later this summer (August 20-23, August 27-29, September 3-5) at the Visalia Fox Theatre in Visalia, Calif.  For ticket info, visit www.vallitix.com, and to track with Kevin's trek to the theatre and learn more about his new EP, "Between the Fence and the Universe," click here.