With Arrows, With Poise
reviewed by Russ Breimeier

Copyright Christianity Today International

2008

1 May

COMMENTS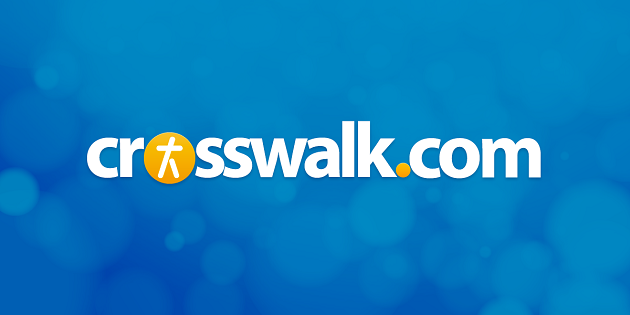 Sounds like … the alternative indie rock from bands like Lovedrug, Sleeping at Last, Radiohead, After Edmund, and Mew.
At a glance … though much of the songwriting is still rather cryptic on With Arrows, With Poise, The Myriad competes with their peers by creates tantalizing ambience through impressive alt-rock soundscapes and evocative imagery.
Track Listing
You Waste Time Like a Grandfather Clock

"Get on the Plane."

Forget What You Came For

A Clean Shot

The Accident

Holiest of Thieves

A Thousand Winters Melting

Polar Bears and Shark Fins

Throwing Punches

"Don't Let Them See You!"

Braver Than the Rest

Stuck in a Glass Elevator
After only three years since their debut, it's as if The Myriad were an all-new band—even though the only change in their lineup is new drummer Randy Miller. Though 2005's You Can't Trust a Ladder failed to make waves, the Seattle-based band kept at it and worked out a distribution deal with Koch Records, the top indie label in America. Exposure has since grown radically in anticipation of The Myriad's follow-up. Opening for David Crowder Band on a high-profile club tour in late 2007 helped introduce them to a new audience, which surely played a part in viewers voting The Myriad as the breakout champion of MTV2's Dew Circuit Breakout contest. Now they're seen regularly in MTV's rotation as With Arrows, With Poise is released to Christian and mainstream markets alike with more buzz than most.
The Myriad sounded stunning before, and even more so now with their brand of indie alternative rock. It's a familiar style, with haunting keyboards, ominous bass, and noisy guitar effects, but The Myriad wears it very well. All the elements combine for loads of atmosphere, and frontman Jeremy Edwardson's vocals still carry clear-as-a-bell above the densely layered mix. The Myriad is one of the best you'll find in this genre, resembling Lovedrug with less grating vocals and bombast, The Killers with more ambition and ambience, Sleeping at Last with more edge, and Radiohead with a more distinct sense of pop melody.
The lead single "A Clean Shot" hearkens back to '80s new wave in the same way as The Killers and After Edmund, as does the David Bowie-styled "A Thousand Winters Melting," yet The Myriad sounds as if they spearheaded this stylistic revival rather than emulated it. "Polar Bears and Shark Fins" resembles Lovedrug with its paranoid character, warning to be on our guard with signs of danger around us. "Throwing Punches" has the same overblown bass sound of Radiohead, "Stuck in a Glass Elevator" is simply hypnotic with its opening electric piano and drum pulse, and there's a vastness in rock scope to "Braver than the Rest" that demonstrates the band's confidence in playing, discontent to stay with the same feel throughout.
Typical of albums in this genre, You Can't Trust a Ladder relied heavily on obtuse lyricism. That holds true here as well—I know a segment of listeners will scratch their heads in confusion over much of With Arrows, With Poise. But The Myriad has taken a large leap forward as songwriters on this project and conveyed things more clearly than before. This is not a band for straightforward lyrics that spell things simply. It's more about poetic establishment of mood through the combination of soundscapes and evocative words.
That said, The Myriad touches on their faith throughout this album, even if such expressions are subtle and often bleak. "You Waste Time Like a Grandfather Clock" reflects on humankind's failings, pondering, "If God did part the clouds, do you think he'd be proud?" In the same way, "Get on the Plane" says that "God was not impressed with clever, crooked fools." More hopeful is "Forget What You Came For," which looks to refocus our priorities with familiar language from scripture: "Quit making noise and lend an ear to the silent voice/And trust in the hope of a thousand ships crashing down on the sea … Quit making noise and become still for the silent voice/Quit making noise and wait."
Additional songs hint at the still small voice inside and creation's shortcomings, not to mention the power of love. Much of it is open to interpretation, but at the same time, there's plenty to pore over and consider. Obviously there are bands who have expressed themselves more clearly, but then there have been plenty others in Christian music that have been less understood. But even if the lyrics keep us at arm's length, With Arrows, With Poise represents an impressive follow-up for a band. It's not that they've brought a new sound to the scene as much as they're doing it better than most. At the rate they're going, you can expect The Myriad to remain an underground crossover favorite for years to come.
Copyright © Christian Music Today. Click for reprint information.