His Workmanship
By Ron and Mary Bennett

The Navigators

2007

21 Sep

COMMENTS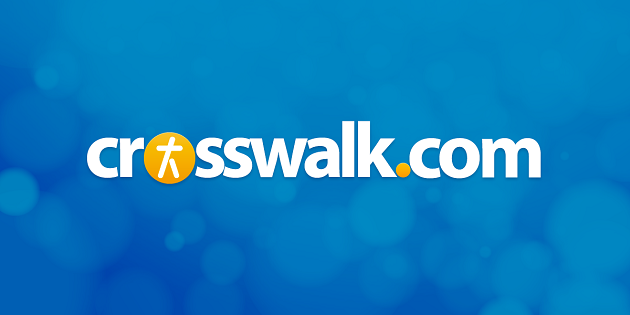 Next Steps

 
God places great value on us because we are uniquely made in His image. Even though that image has been marred and distorted, He paid the ultimate price to gain the right to restore us once again to beauty and significance.
Yet, O LORD, you are our Father.

 
We are the clay, you are the potter;

 
we are all the work of your hand.

 
Isaiah 64:8, NIV


Recent discoveries in molecular biology have revealed the incredible complexity of even the simplest cell. Scientists have learned that a unique "motor" capable of rotating at 40,000 rpm powers the tail-like structure of a simple bacterial cell. This single part of the simple cell is made up of forty indispensable and unique parts.*
As humans, we are exponentially more complex than this single element. And we have incredible potential for creative accomplishments. In spite of this, much of the scientific community still claims that human beings are the result of evolution, that there is no Intelligent Designer. Rather, they argue, people are a product of chance. In their estimation, our value is no greater than the things around us. Value is only what we make it to be.
Those "lucky" enough to be beautiful, wealthy, smart, and influential are thought to be valuable and important. Even though these are temporary qualities—easily lost in a moment—we value them. We show honor and favoritism to those who appear particularly successful and to those we deem "very important people" based on economic or social status or even outward appearance. In short, we believe some people have more value than others. Yet there are obvious consequences of such thinking, including lack of self respect or respect for others.


God never intended this tenuous sense of personal value to guide His people. God wants us to know the truth that we are stamped with His likeness from the beginning. We may be marred and scarred, and we may need major refinishing, but we are still uniquely created in His divine image.
Uniquely Made

In the beginning the Word already existed. He was with God, and he was God. He was in the beginning with God. He created everything there is. Nothing exists that he didn't make. (John 1:1-3, NLT)
Q1. What do these verses say about Christ?
Q2. Read Genesis 1:20-28 and 2:7. According to these verses, what is the difference between the way God made the animals and the way He made human beings? What does this imply about our value?
Q3. What do you think it means to be created in God's image? How are we like God? How are we not like God?
Q4. How does the truth that you are created in God's image affect the value you attribute to yourself?
Read what the Bible says about God's creative process in Psalm 139:13-16:
For you created my inmost being;

 
you knit me together in my mother's womb.

 
I praise you because I am fearfully and wonderfully made;

 
your works are wonderful, I know that full well.

 
My frame was not hidden from you

 
when I was made in the secret place.

 
When I was woven together in the depths of the earth,

 
your eyes saw my unformed body.

 
All the days ordained for me

 
were written in your book before one of them came to be. (NIV)
Q5. What is implied in this passage about our unique design?


Ultimate Value

 
King David was a prominent Old Testament character. He first was a shepherd, next became a fugitive, and finally ruled as the greatest king of Israel. Besides being a great warrior, he wrote poetry, some of which is recorded in the Old Testament book of Psalms.

Q6. Read the following passage from Psalms and circle what King David said about the importance of people in relation to the rest of creation.
O LORD, our Lord,

 
how majestic is your name in all the earth!

 
You have set your glory

 
above the heavens.

 
From the lips of children and infants

 
you have ordained praise

 
because of your enemies,

 
to silence the foe and the avenger.

 
When I consider your heavens,

 
the work of your fingers,

 
the moon and the stars,

 
which you have set in place,

 
what is man that you are mindful of him,

 
the son of man that you care for him?

 
You made him a little lower than the heavenly beings

 
and crowned him with glory and honor.

 
You made him ruler over the works of your hands;

 
you put everything under his feet:

 
all flocks and herds,

 
and the beasts of the field,

 
the birds of the air,

 
and the fish of the sea,

 
all that swim the paths of the seas.

 
O LORD, our Lord,

 
how majestic is your name in all the earth! (8:1-9, NIV)
Q7. Look up the following verses in your Bible and notice how Jesus placed value on people by the way He treated them. Compare this with thevalue placed on the same people by others.
 

JESUS' VIEW

 

 

OTHER'S VIEW

 

 

Little children

 

 

(mark 10:13-16

 

 

 

 

 

 

 

 

 

 

 

An immoral woman

 

 

(John 4:7-10, 16-18, 27)

 

 

 

 

 

 

 

 

 

 

 

A blind man
(Mark 10:46-52

 

 

 

 

 

 

 

 

 

 

 
Although we have been created in God's divine image, that image has been marred and distorted. Yet God still values us.
In Luke 4:18-19, Jesus said,
"God's Spirit is on me;

 
he's chosen me to preach the Message of good news to the poor,

 
Sent me to announce pardon to prisoners and

 
recovery of sight to the blind,

 
To set the burdened and battered free,

 
to announce, 'This is God's year to act!'"

 
Q8. Based on this passage, how did Jesus illustrate the value He placed on broken people?
Q9. How do you respond to the idea that you were handcrafted by God and therefore are very valuable?
_____ This is a new idea and difficult to believe.
_____The idea appeals to me, but I have many more questions.
_____ I have heard this before, but I still struggle with seeing myself as valuable.
_____ I believe this truth, but the circumstances of life make it easy to forget.
_____ I am grateful God made me, and His handiwork gives me a great sense of value.
_____ Other:





Q10.Finish this sentence with the truths you have discovered from your study: Because I am God's workmanship, created in His image . . .
Summary

 
In all of God's creation, people are unique. When God created us, He made
us for a personal relationship with Himself. Even though sin has spoiled the
original design, God still values us. Jesus Christ enables us to be new people.
As new people, we are able to experience a rich relationship with our Creator
God.
Prayer

 
Dear God, Your creation is awesome. The incredible size, variety, and complexity of all You have made overwhelms me. When I read in the Bible that You made me special and desire a close relationship with me, I can hardly believe it. Thank You for sending Jesus to put me back together and to enable me to develop a close relationship with You.

 
*Unlocking the Mystery of Life: The Case for Intelligent Design (Colorado Springs, Colo.: Focus on the Family, 2002), video.


---
Copied from Jesus: The Truth by Ron and Mary Bennett, © 2004. Used by permission of NavPress, www.navpress.com. All rights reserved.