Using the iPad for Homeschooling
Sarah Dugger

TOS Magazine Contributor

2014

16 Apr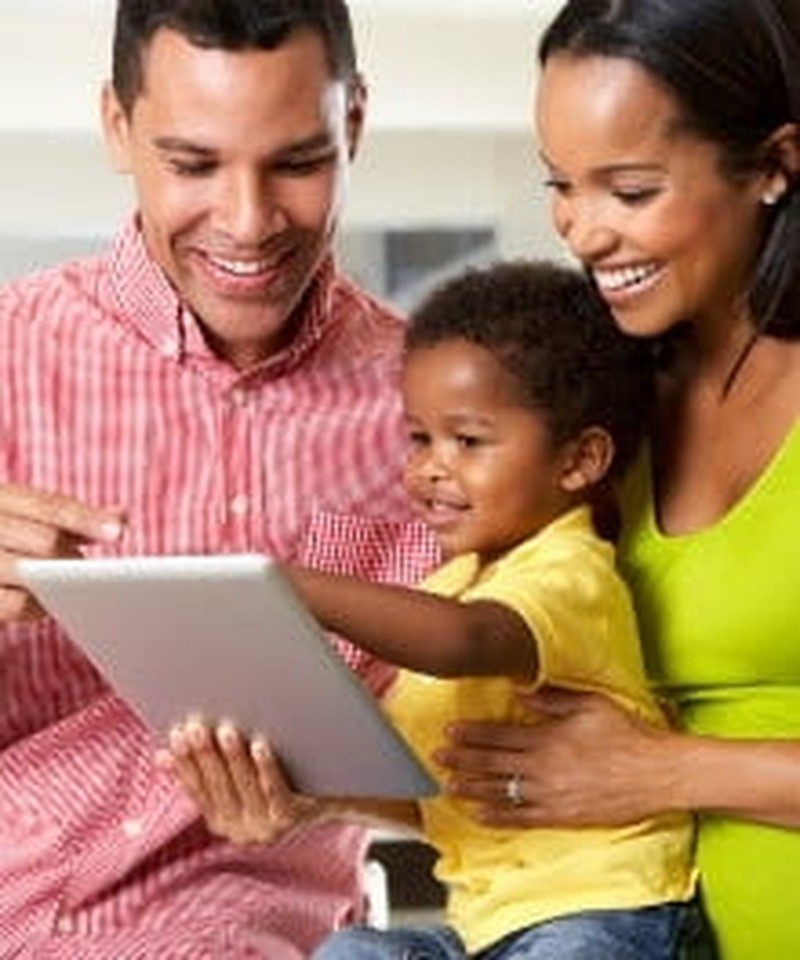 Homeschooling with an iPad is quickly opening many doors. Resources that once cost hundreds of dollars and took up a lot of space can now be acquired much cheaper and are portable. Some of the favorite resources in our home are educational games, E-Reader tools, and videos. Children today are so much more tech savvy than folks in my generation. When I got my iPad, I really had no clue how to operate it, so I gave it to my kids and left it up to them to show me what to do. They have trained me well! In our homeschooling journey, we have discovered a number of fun and educational apps that fit really well with our family.
My overall favorite app (or I should say apps) is iBooks, which is useful for reading books available in a PDF or E-Book format. I love being able to have my virtual bookshelf at my fingertips. I am a bona fide book junkie, and I really like the fact that these electronic books take up much less space than physical books.
A useful feature of iBooks is the ability to email PDF/E-Book files from my virtual bookshelf. This allows me to use my virtual bookshelf as a previewing and storing location for electronic copies of workbooks and other consumables. It is wonderful to be able to have iBooks with me to study or peruse for lessons when I have a spare moment.
After a book reader app, our family favorites, hands down, are Words with Friends (Zynga) and Hanging with Friends (Zynga). Games? Definitely. These are versions of classic word games that are played virtually. These games have enhanced our children's vocabulary and spelling skills more than they know! True, games can be time robbers, and that is why parents need to determine the amount of time children are allowed to play games—no matter how educational they are.
Our children are all older now, middle school through college graduates, and I have learned to rely on the Khan Academy app to help me answer questions for which my answers are inadequate. I have even used this app in some of the co-op classes I teach. It is a free app and is very user friendly. For Mom and Dad, The Old Schoolhouse® app provides a fabulous way to read the magazine and links to many helpful sites for homeschoolers.
I did a search in the App Store on my iPad recently and found hundreds of results when I searched for "educational apps." Many of these apps are free—always a good thing around our house. Apps ranged from preschool level to college level. I was like a kid in a candy store; I wanted to download and explore every free app available.
Two of the most overlooked features of using an iPad in homeschooling are the ability to listen to audio books and to view videos. iPads are not able to host videos that use Flash, so a lot of online videos do not work. However, movies that you purchase, either through iTunes or with a DVD as a digital copy, can be moved into your iTunes account and loaded onto an iPad for viewing. We recently were able to use a Zeezok Z-Guide to the Movies and actually put the movie on the iPad for portable viewing. It was great to have in the car and while waiting at a doctor's office.
Personally, I have only a first-generation iPad. I have Internet when I have a wireless connection. If I ever have the funds, I think I will get the 64-gig iPad with 3g so I can connect to the Internet regardless of the Wi-Fi availability. Also, that upgrade would give me more storage. I have an adapter kit so that my iPad can be connected to an external monitor (actually my TV screen) so we can watch a movie together.
These are just some extra features available that make learning with the iPad even more fun. We love using this tablet so much that our kids are now asking for their own iPads! Overall, an iPad can be used as an effective resource in homeschooling. We are exploring this technology, which is growing by giant strides every day.
Sarah Dugger is a pastor's wife and busy mom. Sarah has been married to her husband André since 1986, and they have six children. She has taught in both public and private schools and currently homeschools her three children who have not yet graduated. She is an avid reader and writer. Sarah currently writes for the TOS Homeschool Crew, the TOS Molly Team, and the Schoolhouse Teachers website.
Copyright 2012, used with permission. All rights reserved by author. Originally appeared in the May 2012 issue of The Old Schoolhouse® Magazine, the family education magazine. Read the magazine free at www.TOSMagazine.com or read it on the go and download the free apps at www.TOSApps.com to read the magazine on your mobile devices.
Publication date: April 16, 2014