Homeschoolers and College: A Response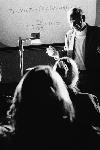 On Jan. 17, the Chronicle of Higher Education, a trade journal for colleges and universities, published an article titled "A Growing Force." In that article, two issues were presented: (1) the eligibility of homeschool graduates to participate in federal financial aid programs, and (2) the admittance of homeschool graduates to colleges and universities.

Unfortunately, the article greatly confused these two issues. Since the Home School Legal Defense Association (HSLDA) was widely cited, we are compelled to clarify the matter.
First, HSLDA does strongly advocate that homeschool graduates be allowed to participate in the federal financial aid programs. In fact, student eligibility has been clear on this point since 1998. The only real problem arose during the latter part of the Clinton Administration.

A new interpretation began to appear that a college or university might somehow jeopardize their own ability to award financial aid under the Higher Education Act if they admitted homeschoolers under the age of 18. This interpretation is clearly inconsistent with existing law.
Accordingly, HSLDA has worked both with the Department of Education and Congress to clarify that the admission of homeschool graduates does not in any way jeopardize the ability of colleges and universities to participate in federal financial aid programs. Any other interpretation is essentially nonsensical and betrays a simple prejudice against home education taken to an irrational extreme.
On the second issue, the admittance of homeschoolers, HSLDA does not contend that Congress or the Department of Education should mandate that a college or university must admit all homeschoolers. Whether a school chooses to admit any student, and under what conditions, is most appropriately a decision to be made by that school. Neither Congress nor the Department has proposed anything to the contrary.
The confusion of these two issues in the Chronicle piece has led to several secondary articles in college newspapers that also confuse the two separate issues. In these articles colleges cry in anguish that because of HSLDA, they will to be forced to accept homeschoolers under unacceptable academic conditions.

This is not the case. Most colleges actively seek the applications of homeschoolers and have very clear-cut procedures for homeschool graduates.
This simply reflects that homeschoolers' scores on college entrance exams, such as the SAT, tend to be substantially better than those graduating from government schools. A college or university that ignores these homeschoolers is missing an opportunity to enroll some great students.
Home-educated graduates are proving every day in colleges around the country that they are among the best students to have enrolled. Notwithstanding the present debates over a college's ability to award financial aid, it is HSLDA's position that a homeschooler should be judged by the same standards as any other student.
Visit HSLDA at  www.hslda.org