5 Things Moms Want for Mother's Day (But Probably Won't Ask For)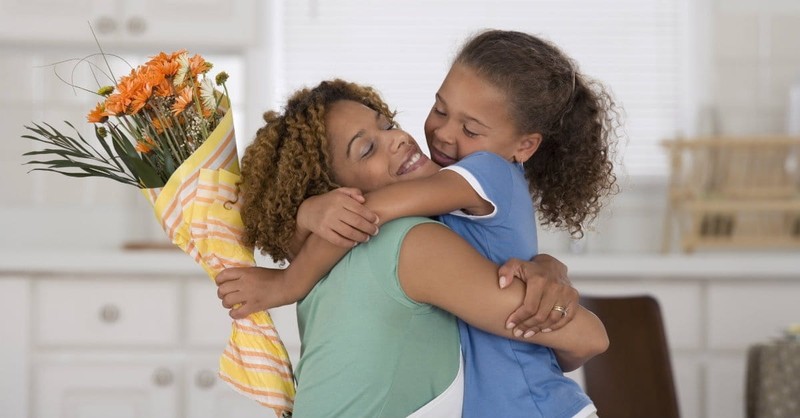 Before you send the flowers, or make the phone call, or give her a gift card to her favorite department store, let me offer some insight as to what most moms really want for Mother's Day. 
Expressions from your heart are what touches hers. Honoring who she is and the role she plays in your life will be the gift and gesture she most remembers and treasures. 
So, here are five things your mom most likely wants for Mother's Day but probably won't request: 
1. A piece of your past. The older a mom gets (and the older her children get), the more she realizes that time is fleeting and days gone by are precious. Give her a cherished memory in the form of an old photo of you that she might have forgotten, a framed menu from the restaurant where the two of you shared a special memory, or a childhood drawing you came across that you never gave her. One year, my daughter gave me an old coupon book she made for me when she was 7. I read through it and cried (happy tears) all over again by remembering her heartfelt gifts like "A bubble bath with all the drinks of water that you want" and "A whole day of not having to buy me something."   
2. A project from your heart. Anyone can walk into a store and purchase a gift card. You can even buy them online without leaving your house. But a project from the heart goes a lot further with mom. Consider putting together a scrapbook of memories of mom, drawing or painting her a picture, or writing a poem, letter, or song that expresses who she is in your eyes. Honor her by telling her – and others – the kind of woman she is, how she has contributed to your life, and how very much she is loved. (Most people do that when their mothers pass away. It's called a eulogy. Honor your mom by letting her know while she's still alive who she is to you and others.)
3. The gift of your presence.  Has it been awhile since you've seen your mom? Taking the time to visit will go further than anything else you can give her. But rather than surprise her, let her know you plan to visit so she can experience the anticipation of your arrival as a gift, as well. If the distance is too great to drive to see her that day, make plans of WHEN you will see her and gift her with the news and the date to put on her calendar. 
4. Your spiritual well-being. Moms worry most about their children's physical, emotional and spiritual well being. Assure your mom that you are doing well by telling her what you're learning, spiritually. If you find that you don't have much to tell her about spiritual growth in your life, make a point of reading or studying something she'd be thrilled to hear about. Or, get involved in a ministry she's been talking about. Or, gift her a devotional book and let her know you'll be reading the same page she is throughout the next year. She has no greater joy than to find her children walking in the truth (2 John 1:4).
5. Your prayers. Assuming your mom was a spiritual mentor in your life, it would thrill her soul to know you are praying for her health, her comfort, her joy. Even better, pray with her. (You can do that on the phone if you live far from her.) And if your mom is not a believer, or not one who is vocal about her faith or one to pray aloud with you, your prayers for her salvation – or her growth in the Lord – are the best gifts you could give her. Share with her the One who is most important to you and express  your desire that she know Jesus intimately, too. 
Cindi McMenamin is a national speaker and author of several books, including When Women Walk Alone, (more than 125,000 copies sold), When a Woman Inspires Her Husband, When a Mom Inspires Her Daughter, and her most recent, 10 Secrets to Becoming a Worry-Free Mom, which, she says,  is another gift your mother would love. For more on her ministry, books, and resources to strengthen your walk with God and your relationships, see her website: www.StrengthForTheSoul.com.