What You Should Know before Dating Someone with Previous Marriages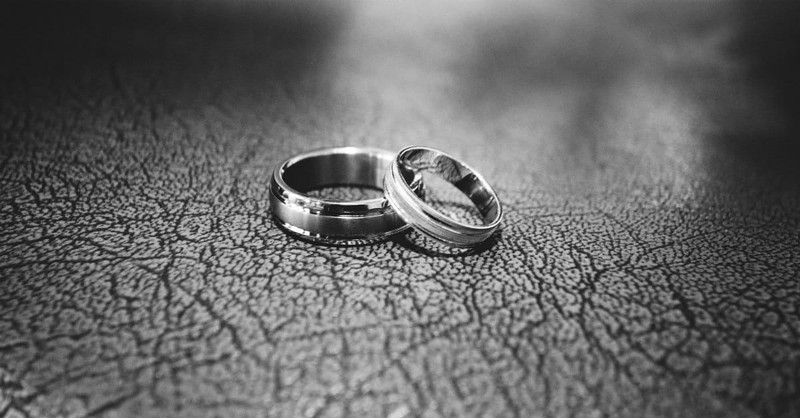 EDITOR'S NOTE: He Said-She Said is a biweekly advice column for singles featuring a question from a Crosswalk.com reader with responses from a male and female point of view. If you've got a question about anything related to singleness or living the single life, please submit it to hesaid-shesaid@crosswalk.com (selected questions will be posted anonymously).
QUESTION:
A widower myself for the past 6 years, I began recently via on line dating to correspond with a (Pentecostal) lady close to my age. After a short time we arranged to meet, and have since enjoyed several other dates. She has been through 4 marriages, and while her account of the failure of each is to me completely understandable, I feel a bit cautious about our deepening feelings for each other. We are very attracted to each other and the prospect of marriage has already been spoken of between us. We are both over 60 years of age. Christ's teaching on marrying a divorcee seems very clear-cut, but I wonder if it is always as black and white as seems. I would be grateful to get your input.
HE SAID:
This is a great question and one that has several caveats to it. By the sounds of it, none of your lady-friend's marriages were due to the death of a spouse and all were the result of a divorce. 
Every divorce usually has a logical and sensible explanation for it to happen, at least in our eyes. However, according to God's standards, there are very few outs we are given unless we really try to "read between the lines" and interpolate what He is saying, oftentimes done in order to justify our actions.
As you mention, Christ's teaching on marrying a divorcee seems very clear cut and it is. These are the commands of a perfect God to a broken imperfect people.  Prayerfully we strive each, and every day to live in a manner honoring to Him and His Word, but if you're anything like me, despite my best intentions, I often fall short of those lofty pursuits.
However, all of us are given the choice (and grace) to determine for ourselves how we are to live our life and how we follow God. Each of us are on our own separate journey, not to be aligned with nor compared to anyone else's but His. How you follow God's direction in this place and time is up to you.
I can go ahead and tell you to marry her while my counterpart says you shouldn't. Is one of us "more right" or "more wrong"? Maybe.  Bible scholars and pastors don't always exactly agree on the interpretation of the scriptures, but in the end, it is how God is speaking to you (and what you are hearing) on this specific matter that is most important.
Just a bit of statistics on the subject though, according to McKinley Irvin Family Law, 41 percent of first marriages end in divorce, 60 percent of second marriages end in divorce, and 73 percent of third marriages end in divorce.  They do not provide a statistic for fourth or fifth marriages.
SHE SAID:
As in all relationships and potential marriages, you should take the time that is needed, as it's a very serious decision. Recently, I had a lady share with me that she too had been married multiple times. And as a result, she felt that she could not only not tell anyone nor get married again. As she shared more of her story, all of her marriages were in her 20's and 30's. She was now in her 50's. Also, they were all as a result of past physical and emotional abuse. She was trying over and over to have a man to meet her emotional needs when they would end up abusing her again. It was at the end of her last marriage that she realized the man she should seek after was Jesus. As a result, she accepted into her heart, and slowly began to heal from not only her multiple broken marriages but also her abuse from when she was a child. 
As I listened to her story, I realized the only difference between she and myself was she said I do, over and over and I said, I don't over and over. While divorce is a very serious topic—one that is controversial as far as who has biblical permission to get divorced, it is not an unforgivable sin. We have all committed sins in various ways that make her sin no different than ours. So from that stand point, we are the same. 
Now, from a relational standpoint, it's quite different. There are consequences to our sin. Being divorced that many times possibly shows a lack of being able to 1) pick the right mate and 2) stay married. So I understand your concern.
The lady I know has now been single for 15 years. During this time she has grown in the Lord and was healed and restored. While she was still ashamed of her past, she was beginning to realize it is simply her past. And while some who hear may run, others, who take the time to get to know her will stay. And maybe one of them will be a future husband.
My counsel to her and to you would be to ask, has the person learned from their past? Has she learned enough to know how to make a marriage work? What are her expectations of what it takes to be married? All marriages are a risk. Even the healthiest of Christians can have marriages that fail. So while her multiple marriages might indicate a future failed marriage, it could also mean a future successful marriage if she has learned from her mistakes. 
If her marriages were at a time she didn't know the Lord or maybe when she was a young Christian, I would trust it to God. I would pray and ask the Lord to reveal anything that I am not able to see. I would continue to build my friendship with her, allowing enough time to pass so that I could see her in all seasons. I would watch how she handles conflict, money, family relationships, change, stress, etc. I would do a pre-marriage Bible study together. I would get regular counseling way before marriage counseling. If she is worth it, you will both do what it takes to be as healthy as possible before you get married. 
Life is short, and finding someone to love is rare today. Don't get ahead of God; invest the time that is needed. 
Proverbs 19: 2 "Desire without knowledge is not good—how much more will hasty feet miss the way!"
HE is … Cliff Young, a Crosswalk.com contributing writer and a veteran single of many decades. He has traveled the world in search of fresh experiences, serving opportunities, and the perfect woman (for him) and has found that his investments in God, career and youth ministry have paid off in priceless dividends.
SHE is ... Kris Swiatocho, the President and Director of TheSinglesNetwork.org Ministries and FromHisHands.com Ministries. Kris has served in ministry in various capacities for the last 25 years. An accomplished trainer and mentor, Kris has a heart to reach and grow leaders so they will in turn reach and grow others. She is also the author of four books.
DISCLAIMER: We are not trained psychologists or licensed professionals. We're just average folk who understand what it's like to live the solo life in the twenty-first century. We believe that the Bible is our go-to guide for answers to all of life's questions, and it's where we'll go for guidance when responding to your questions. Also, it's important to note that we write our answers separately.
GOT A QUESTION? If you've got a question about anything related to singleness or living the single life, please submit it to hesaid-shesaid@crosswalk.com (selected questions will be posted anonymously). While we are unable to answer every inquiry, we do hope that this column will be an encouragement to you. Click here to visit the He Said-She Said archives.
Image courtsy: Pexels.com
Publication date: April 6, 2017